Northern Colorado Bears' Kassidy Woods joins players association
June 16, 2022
Northern Colorado Bears wide receiver Kassidy Woods has been named to the College Football Players Association Leadership Committee. Joining the association means that Woods will be working on helping student-athletes advocate change in the sport.
Prior to the appointment, Woods made a statement calling for the creation of a players association that would represent athletes of all sports. He also said that the system must pay attention to the well-being of student-athletes.
Woods joins college football players association
Before departing for Greeley, Colorado, Woods played for the Washington State Cougars. As a student-athlete, his life in Washington was also filled with advocating for the well-being of student-athletes by joining WeAreUnited, a group organized by Pac-12 players.
The movement did not last for long. However, their hard labor in advocating for better safety in the sport and equity evolved into a wider movement called WeWantToPlay and the College Football Players Association.
As he has been named to the leadership committee, his fight for a better sporting environment continues. Being included in the committee also means that Woods will be working alongside the association's board of directors in determining future goals, important decision-making processes, and networking with college players across the country.
The association writes on its website that it was founded not only to advocate a much safer and better environment but also to support student-athletes in and outside the field. These missions are in line with what Woods has been fighting for.
Woods aiming to build better sporting environment
Woods recently voiced his concerns about the college sporting environment, which he claimed to be exploitative and oppressive.
"I know the NCAA has created a system that exploits and oppresses our labor. Not only do we see this by the economic and financial gap that has been created from athletes to coaches, ADs, and employees who work within the NCAA," Woods said in his statement.
"We also see the mental effects/toll from this exploitive an oppressive business by athletes committing suicide, being burnt out, injuries and illnesses athletes have endured both physically and mentally."
Such a system, he insisted, had been affecting the well-being of student-athletes, exampled by the loss of athletes who committed suicide. Due to this, he said he aimed to change the system while inviting people to join his cause.
"If I don't do or say anything, I am betraying the college athlete community and am part of the problem, not the solution. If we want to change the system, then we must demand the change we want to see. No one is going to save or help us, only us," Woods continued.
"Let us put aside race, gender, sex, social-economic class, and anything that society uses to divide us and focus on what unites us. We are all human and collegiate athletes. Let us come together through unconditional love to control our own narrative, our own destiny, and, most importantly, our own community."
The 6-foot-4 is among the NCAA's most talented players. In his first season with the Bears, he received All-Big Sky Honorable Mention.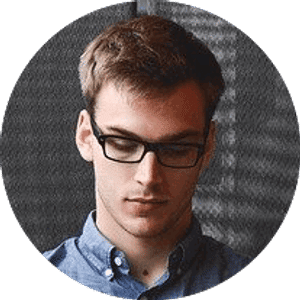 Jake Williams
Jake Williams is a sports gambling expert. He's been writing in the sports betting and DFS industry for over a decade. He specializes in MLB and NBA, along with College Basketball and College Football.