North Carolina vs. UCLA March Madness Betting Prediction 3/25/22
March 24, 2022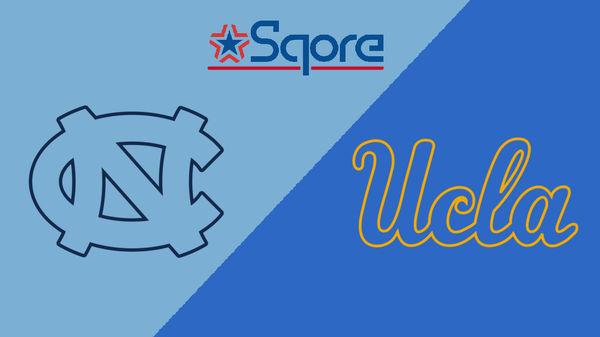 It's always a gift when two storied programs such as North Carolina and UCLA face off in the NCAA Tournament, especially when they were supposed to play this year but had to cancel the game due to COVID. The Bruins have been consistently a top-10 team though perhaps not as dominant as many would have expected from a team with so much talent. The Tar Heels were part of the crop of ACC squads with disappointing seasons, but they are not a team to be taken lightly at all.
North Carolina vs. UCLA Betting Pick
Strong presence in US
Wide range of betting options
Generous bonus offers
UP TO $1,000
This game will be played at the Wells Fargo Center at 9:30 p.m. Eastern on Friday, March 25, 2022.
Why bet on the Bruins:
✅ The absence of Brady Manek in the second half against Baylor was a major reason why the Bears were able to claw back to force overtime. Manek is a strong player who had a great start to the tournament, but his ejection highlighted the lack of depth in North Carolina's rotation and makes foul trouble a concern for Manek against an aggressive UCLA offense.
✅ Tyger Campbell is known more for his distribution than his scoring, but he led the Bruins in scoring in both NCAA Tournament games last week. He's returned to being a steadier scorer, which is important with Jaime Jaquez Jr. still questionable with an ankle injury. Even if Jaquez is able to play, he won't be at 100 percent, so it is important UCLA has another confident scorer who can help if Johnny Juzang continues his struggles.
✅ North Carolina has allowed an opponent to shoot at least 40 percent from behind the arc 14 times this season, and half of those occurrences have come since February 1. The Tar Heels did hold both Marquette and Baylor to less than 26 percent 3-point shooting, but both teams were pretty bad 3-point shooting teams. Virginia Tech shot 45 percent from long range in upsetting North Carolina in the ACC Tournament.
✅ The Bruins average more than 13 takeaways per game, which will put pressure on the North Carolina ball handlers. The Tar Heels had 21 turnovers against Baylor and have had some struggles over the last month at protecting the basketball. UCLA has used those takeaways to average more than 15 points off turnovers per game, the type of stat that decides games in the Sweet 16.
✅ For how many times both of these programs have played in the NCAA Tournament, they have faced off just twice in the bracket and split two meetings. However, they have not met in the tournament since 1989 and the Tar Heels have won nine of the last 10 meetings. 
Strong presence in US
Wide range of betting options
Generous bonus offers
UP TO $1,000
In the preseason, it wouldn't have been a surprise to see North Carolina in the Sweet 16, but after the year the Tar Heels had, it is a slight surprise. The Tar Heels are absolutely talented enough to be here, but it certainly was a slog for most of the season for them. North Carolina even made it interesting on itself by blowing a 20-point second-half lead to Baylor and needing overtime to hold off the Bears in the second round. If nothing else, the Tar Heels have been interesting to watch this season to figure out which team shows up.
What we saw in the first 30 minutes against Baylor when North Carolina took the game to the defending champions is the Tar Heels at their best. The offense is smooth and efficient and the defense is able to create turnovers and string together stops. However, that is not the version of the Tar Heels we saw most of the season, especially in ACC play when North Carolina shot 45 percent from the field and 37 percent from behind the arc while allowing opponents to  shoot 44 percent from the floor and 37 percent from long range. The Tar Heels did have a rebounding edge, but they still lost six times when outrebounding the opposition.
North Carolina leans on Armando Bacot to be the interior anchor to the lineup while leading the team with 16.4 points and 12.5 rebounds per game this season. However, the Tar Heels also collapsed when Brady Manek and his 15 points and six rebounds per game were ejected against Baylor for a questionable flagrant foul call. Caleb Love is averaging 15 points per game as well and joins with Manek and R.J. Davis to create the Tar Heels' perimeter threat. All three have attempted at least 160 3-pointers this season and made more than 37 percent of those attempts, and Davis also averages 13.5 points per game to round out the foursome that averages double figures in scoring.
After last year's run to the Final Four and how close UCLA came to beating Gonzaga, expectations were sky high for the Bruins. They were expected to be in this position, and many still believe they should at the very least return to the Final Four again this season. It certainly hasn't been an easy road to the Sweet 16 for the Bruins, who survived scares against Akron before controlling the game against Saint Mary's. One cannot discount the experience this group has in what it takes to win this time of the year.
Perhaps UCLA sort of fell out of the national conversation this season because nothing it does is overly impressive. The Bruins shoot 45 percent from the field and 35 percent from 3-point range, both above average performances but not mind-blowing. Opponents are shooting 41.6 percent from the floor and less than 32 percent from behind the arc, again not the suffocating performance the defense has shown at times. The 13.2 takeaways per game are key to the defense's success in protecting an 11-point scoring differential, but the Bruins aren't even dominant on the glass either.
Johnny Juzang is the player everyone focuses on with his NBA potential, but he averages just 15.7 points and five rebounds per game for the Bruins. When healthy, Jaime Jaquez Jr. was averaging 14 points and 5.7 rebounds per game, but he enters this matchup with an ankle injury that will limit him at the very least. Jules Bernard and Tyger Campbell both also average more than 11 points per game for UCLA, with Campbell leading the team at almost five assists per game.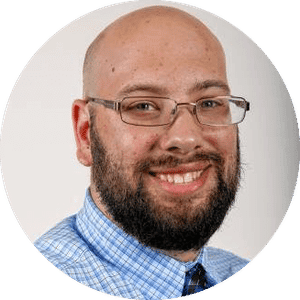 Josh Walfish
Josh Walfish is an award-winning journalist who has covered college sports for the past decade. He most-recently was chronicling the UMass Minutemen and now works as a freelancer writer and editor based out of Chicago.