North Carolina Tar Heels beat Elon Phoenix 80-63
December 13, 2021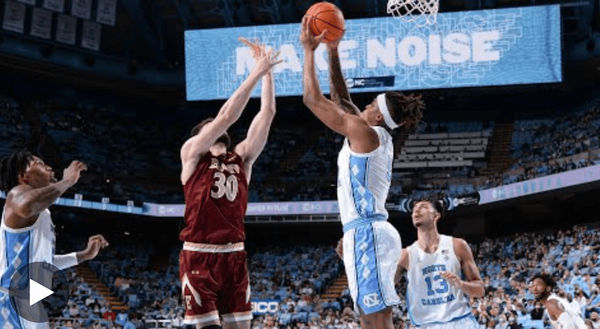 The North Carolina Tar Heels men's basketball team defeated the Elon Phoenix 80-63 on Saturday, December 11 at the Dean E. Smith Center in Chapel Hill, N.C.
"I thought we came here expecting to compete and win and I think you could see that –especially in the first half," Elon head coach Mike Schrage said after the game.
The start
Torrence Watson and Chuck Hannah's back-to-back gave the Phoenix a 6-2 lead. Michael Graham then dropped in a layup before scoring a one-handed slam, pushing the advantage to 10-6 nearing the first media timeout.
"I thought we got off to a good start on both ends of the floor to open the game. We knew it was going to be a challenge – I thought overall our defense was pretty solid and I thought we grew scoring the ball from "two" and not just "three" which has been a point of emphasis for us lately," Schrage continued.
Entering halftime
The lead ended as UNC stole the lead, making it 16-14 with 12:30 remaining before halftime. Darius Burford then made two quick scores which made it 18-14. The Phoenix retaliated and Zac Ervin's layup made Elon back leading briefly.
Five consecutive points by the Tar Heels then gave UNC the lead back at 24-20. Graham then finished a put-back layup. Then, with a steal and slam for Burford, the scoreboard was 24-24.
With just under six minutes remaining in the opening half, the Tar Heels acquired a significant advantage at 31-24 following a late 7-0 run. Hunter McIntosh scored his first three of the night, bringing Elon back within four. In the closing minutes of the first half, a jumper from Watson gave the Phoenix as close as six.
UNC then entered the break leading 37-29.
The fall of the Phoenix
Elon was left behind by 19 with eight minutes nearing the end of the game. The Phoenix then utilized a 7-1 run in their attempt to close the gap and came back within 13. Ervin made a triple, followed by Watson who knocked down two free throws, bringing the score to 63-48.
With 6:33 remaining, Hannah finished a layup and closed the gap further to 63-50. Elon then added 13 to the scoreboard but lost the game as UNC added 17.
"Proud of our guys, probably the proudest I've been over a 40-minute game, and I told the guys there's no turning back, we're going forward," coach Schrage concluded. "Once conference hits, we have a heck of a conference, so we have to keep making steps not just every game but every single day during practice."
A sad loss for the Phoenix, but a happy night for UNC as the victory marked their fourth win in a row, a feat only Leaky Black, Armando Bacot and Anthony Harris have ever experienced at Carolina. This is Carolina's first four-win streak since the 2019-20 season where it started 5-0. The Tar Heels would surely want to match that streak when they host Furman on Tuesday.
Elon will face Winthrop in a 7 p.m. matchup at Schar Center on Wednesday, December 15, to be streamed live on FloSports.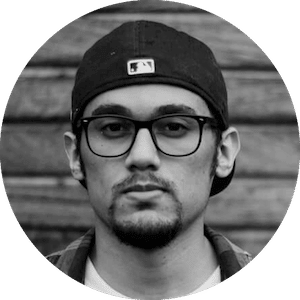 Gus Anderson
Gus Anderson is a gambling wizard. As a kid he dreamt about becoming a Tennis, Hockey and Golf professional but ended up as a gambling professional with focus on both sports & casino.