NIL to remain despite protests
May 8, 2022
For years, the NCAA ignored unspoken inducements to recruit high school athletes to certain institutions and dismissed the idea that athletes can be paid for their name, image, and likeness in the end.
As Name, Image and Likeness (NIL) rules would enforce student-athletes to be compensated for their talents, league commissioners and coaches are voicing their protests.
The NIL concept was introduced last July and pieces of evidence that boosters and collectives have arranged deals with prospects, prompting them to sign agreements before recruits signed with their new school, have been popping up.
"NCAA hade sin chans att försöka reglera NIL", skrev Shalize Manza Young, en kolumnist för Yahoo Sports. "Det skulle troligen ha varit mycket restriktivt, innehållit mer mystiska regler, lett till mer löjliga straff och naturligtvis fortfarande hindrat idrottare från att tjäna allt de kunde på sin talang, men chansen fanns där."
Nevertheless, the NCAA missed that chance and will stop gaining more money from student-athletes as now they would finally receive the financial awards they are legally and rightfully entitled to.
Years of limitations
The NCAA had years to prepare for this circumstance before approving it. For years, even if the group had limitations on how much money kids might get, boosters would have figured a way around it.
Some of the people complaining the loudest about the issue are expected. Coaches Nick Saban of Alabama and Kirby Smart of Georgia, for instance, who advocate for more transparent regulation of athletes.
The two, however, have never argued for salary caps or restrictions on player movement, nor have they complained about how "out of control" it is that head coaches can get boosters to pay off their home mortgages or receive bonuses for their players' GPA and graduation rate.
"It's interesting that football coaches like Saban and Smart would be so adamant that something just has to change," said Young, adding that "it reeks of sour grapes".
"The playing field in FBS has never truly been level, but now some schools who haven't been heavy hitters in recent years, like Miami or Texas and even HBCUs, can compete with Alabama and Georgia for the top players, and they don't like it."
No turning back
Through the years, NCAA has been receiving quite the sum of financial gain, including from the coaches and the athletes.
On top of the lucrative collegiate sports business, boosters have been proven to be able to build more exclusive locker rooms, free personal care, and fancy weight rooms - specifically designed to lure students into playing for free.
With more quality recruits, coaches got ever-bigger payouts with hidden cash incentives for top candidates. It's been a long time since NCAA enforced its rules against big-name coaches.
Last month, the NCAA chief Mark Emmert gave Kansas coach Bill Self the national championship trophy even though the school is under investigation for five Level I violations and the investigation has gone on for years.
"The NCAA had its chance to regulate NIL deals and inducements to play for certain programs," Young added. "They're going to try, but it's impossible to put the confetti back in the cannon."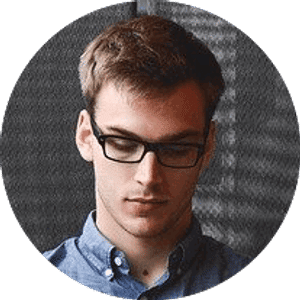 Jake Williams
Jake Williams is a sports gambling expert. He's been writing in the sports betting and DFS industry for over a decade. He specializes in MLB and NBA, along with College Basketball and College Football.