Nick Saban not worried about Alabama's game against Texas
September 9, 2022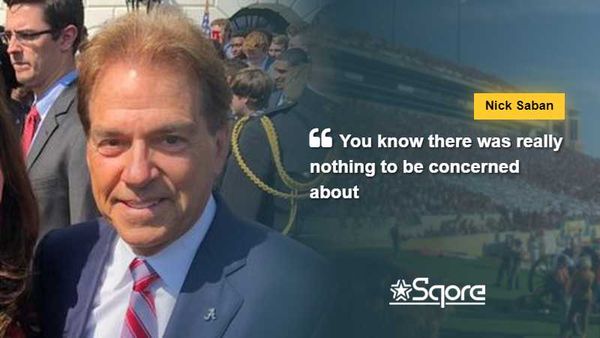 Alabama Crimson Tide coach Nick Saban has said he is not concerned about the team's upcoming away game against the Texas Longhorns on Saturday. In that matchup, he will be facing his former assistant Steve Sarkisian.
Saban quoted former coach Bear Bryant to show that the Crimson Tide was ready for their first away game of the season.
"Coach (Bear) Bryant had a saying, 'You never know what a horse can pull until you give them a heavy load,'" He said.
Saban 'saved my career,' Sarkisian says
In an interview with ESPN, Sarkisian said that Saban was the guy who saved his career.
"I've said this numerous times, but I would not be the head coach at Texas if it weren't for Nick Saban," Sarkisian said. "He gave me a chance when I had a hard time getting an interview, never mind a job.
"There were days that I thought, 'Man, I'm never going to be a head coach again. I'm never going to be an offensive coordinator again. I'm never going to get another job.' But Coach Saban took a chance on me when I needed somebody to believe in me again."
Sarkisian once had issues with alcohol, which led to his firing in the 2015 season when he was with the USC Trojan. According to the then-athletic director Pat Haden, at the time, "Sarkisian's conduct did not meet USC's standards" and was "not healthy."
Sarkisian has always been open about his alcoholism. He said he did not hide anything from Longhorn players.
"I'm really transparent with my players. I'm really open. I'm really honest," he said.
"I share my story about where I was in my career at 33 or 34 years old as head coach at the University of Washington, then being fired publicly on national television at USC and then going to a treatment facility for 30 days."
As Sarkisian needed a chance to rebuild his career, Saban hired him as an offensive analyst for Alabama before the 2016 season started, replacing his old friend, Lane Kiffin, the offensive coordinator at the time.
Sarkisian had not considered an opportunity to coach at the time. In fact, one of the main reasons he ended up in Alabama was to reconnect with Kiffin. The two previously worked together at USC as co-offensive coordinators under the leadership of former USC coach Pete Carrol.
"I went back and forth and back and forth and agreed to take the job at Alabama, and it's one of the best decisions I've ever made," Sarkisian said.
While Sarkisian sees Saban as the man who saved his career, the latter said Sarkisian "saved his own career."
"We supported him and made sure there were the right resources and people in place to help him, as we have with many others," Saban said.
"But, listen, he saved his own career by doing a great job for us and rehabbing himself professionally, and I'm not just talking about personally, but professionally in a really, really positive way that impacted our program greatly and helped us be successful here."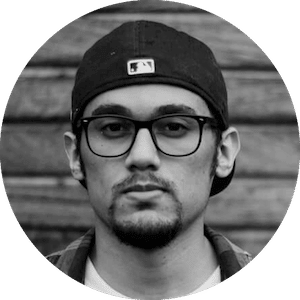 Gus Anderson
Gus Anderson is a gambling wizard. As a kid he dreamt about becoming a Tennis, Hockey and Golf professional but ended up as a gambling professional with focus on both sports & casino.