NHL: Vegas Golden Knights name Bruce Cassidy as head coach
June 15, 2022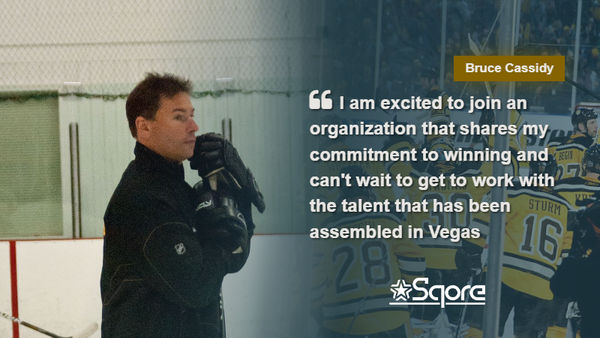 The Vegas Golden Knights officially appointed former Boston Bruins coach Bruce Cassidy as their new head coach replacing Peter DeBoer on Tuesday.
DeBoer was fired by the Golden Knights on May 16 following underwhelming results that caused the team to finish three points trailing behind the Nashville Predators for the Stanley Cup Playoffs' second wild card. This season was the first time Vegas had to miss the postseason since their NHL debut in the 2017-2018 season.
Cassidy's introduction
The 57-year-old Cassidy himself was also sacked by his former team, the Boston Bruins just last week on June 6 after spending six seasons at TD Garden.
"I think [the players] think, like I do, that Bruce is a terrific coach," Bruins GM Don Sweeney said following Cassidy's sacking. "And I think he'll have a terrific amount of success, as he did here, in his next opportunity. And I think every player would agree with that. He's a terrific coach."
Since 2016, Cassidy collected a 245-108-46 record through a total of 399 regular-season games and he had successfully guided the Bruins into the playoffs every season. In the 2018–19 season, Cassidy even led the Bruins to the 2019 Stanley Cup Finals, before the team was beaten by the St. Louis Blues in seven games.
However, Boston had to pack early this season after the Carolina Hurricanes defeated Patrice Bergeron and co. in seven games in the Eastern Conference First Round.
The Ontario-native coach did not want to dwell on his past in Boston and was glad to finalize his move to Las Vegas.
"I am excited to join an organization that shares my commitment to winning and can't wait to get to work with the talent that has been assembled in Vegas," Cassidy said.
"It's been impressive to watch the city embrace the Golden Knights from afar, and my family and I look forward to becoming a part of that."
Golden Knights general manager Kelly McCrimmon praised Cassidy's records with the Bruins and hoped his vision would bring success to Vegas.
"His success in Boston over six years is extremely impressive," McCrimmon said. "His teams have had a clear identity, having been among the very best in the NHL in terms of goals for, goals against, goal differential and special teams. This is the right coach for our team at this time."
Cassidy brought home the Presidents' Trophy for the third time in franchise history after a record of 100 points in the shortened 2019–20 season and was awarded the Jack Adams Award in the same season.
Golden Knights' struggle, DeBoer's records
The Golden Knights were struggling this season with the absence of many key players such as defenseman Alec Martinez, forwards Mark Stone and Max Pacioretty, and goaltender Robin Lehner.
Vegas completed the 2021-22 season with a 43–31–8 record under DeBoer and as a result. they failed to make the playoffs for the first time in franchise history.
"We've got a 4 1/2-month offseason, which I think is going to be extremely important for our group," McCrimmon said the day DeBoer was sacked. "We missed the playoffs, which is humbling for a team no matter what the reasons were for how that happened."
DeBoer finished with an overall 98–50–12 record in Vegas after he was hired as Golden Knights head coach in 2020.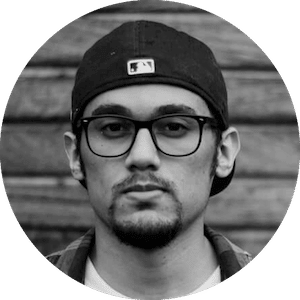 Gus Anderson
Gus Anderson is a gambling wizard. As a kid he dreamt about becoming a Tennis, Hockey and Golf professional but ended up as a gambling professional with focus on both sports & casino.