2022 NFL Draft: Nakobe Dean to join Philadelphia Eagles
May 1, 2022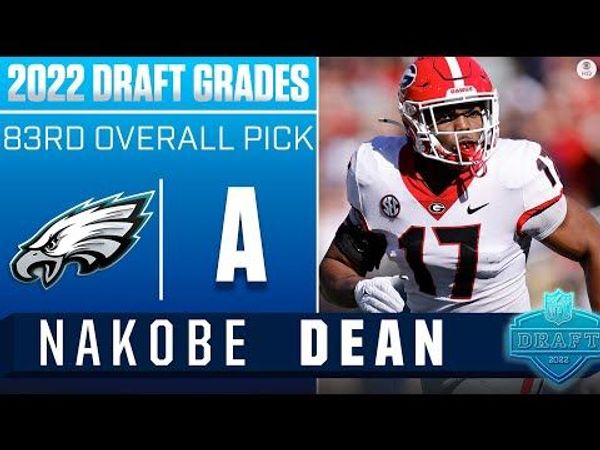 Nakobe Dean, a linebacker, was selected by the Philadelphia Eagles in the third round of the 2022 NFL Draft. After struggling in the first and second rounds to get drafted, the Georgia superstar is ready to join the Eagles' rookie camp along with teammate Jordan Davis.
Delayed drafting
Despite being a top-20 prospective player, Dean's drafting got delayed for quite some time. His medical record was the main reason for the delay.
The 21-year-old linebacker had suffered from some injuries that included pec, knee, and labrum injuries. Dean kept playing in 2020 while dealing with his labrum injury, which he underwent surgery to treat.
For his pec injury, Dean decided to not have surgery, despite the severe injury. It takes approximately 4-6 weeks of recovery for a low-grade pec injury and 3–4 months of recovery for a high-grade injury.
Due to his injury, Dean was limited during the 2021 spring drills. However, the star had a great will to go back to the field where he kept wearing the complete suit, with pads, and all during the spring practices. Dean also got support from the Georgia Bulldogs' coach, Kirby Smart, who allowed him to stay in the center to maintain Dean's skills and development.
The Eagles' decision to take Dean in was quite a surprise, knowing the player's medical records and the Eagles' habitual response to this situation. The Eagles have removed some players from their roster due to medical concerns.
However, the Eagles seem confident in their decision to draught Dean. The Eagles' manager, Howie Roseman, said that the draught is all about value and it was worth the value to land Dean on the team in the third round of the 2022 NFL Draft.
Looking at Dean's injury history, some believe that there will be a redshirt possibility or that the player might miss some important time with the Eagles. Dean will join the Eagles along with several players such as T.J. Edwards, Kyzir White, and Shaun Bradley.
What to expect from Dean
Overall, Dean has an impressive track record. Apart from his top 20 prospective player titles, Dean was also an All-American and a Butkus Award winner in 2021.
The linebacker was also a captain for the Bulldogs and led the team to snatch the national title. During his first year with the Bulldogs, Dean recorded 71 tackles. In his final college season, Dean had the record of 72 tackles, 10 ½ tackles for loss, six sacks, and two interceptions.
Dean is known to be a very fast player. While striking the ball carrier, his speed is solid and fast. He has great motor skills and is able to run sideline-to-sideline. Despite his relatively small size, Dean is a strong box defender and is able to finish tackles.
Apart from that, Dean's impressive football IQ also adds another plus point. Most importantly, he has great play recognition skills that allow him to stay focused on the game strategy and reduce the chance of him getting tricked.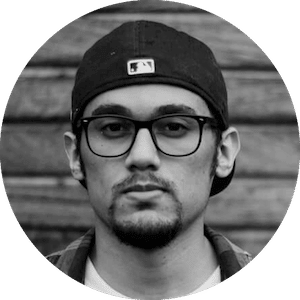 Gus Anderson
Gus Anderson is a gambling wizard. As a kid he dreamt about becoming a Tennis, Hockey and Golf professional but ended up as a gambling professional with focus on both sports & casino.