Nelson Cruz's homer edges 5-4 victory for Nationals over Cubs
August 16, 2022
Nelson Cruz scored a tiebreaking solo home run in the eighth inning, allowing the Washington Nationals to win 5-4 against the Chicago Cubs on Monday night.
It was his ninth home run of the season and the first since June 25.
Cruz hit a two-run double in the fifth inning and hit a 1-1 pitch from the Cubs pitcher Brandon Hughes to center a 4-all tie with one out in the eighth. The Nationals manager Dave Martinez was very impressed with Cruz's homer.
"He's been working really hard on getting the ball in the air," Martinez said. "He's hitting the ball but it hasn't really been in the air, and to get that ball in the air and hit it the way he did was awesome."
The 42-year-old Dominican-American is currently 9 for 25 (.360) throughout his past eight games.
"It's about adjustments. You've got to adjust on the fly. Even (between) at-bats," Cruz said. "I've been more consistent hitting the ball and swinging at strikes. That's the key."
Cubs vs Nationals
While the Cubs managed to have an early lead, they eventually could not maintain it in the middle innings, resulting in their loss.
Ian Happ managed to hit two solo home runs, which also included a drive into the second deck in the right center. This gave him three hits in the past three games. His second home run against Josiah Gray gave the Cubs a 3-0 lead.
His first home run was his 11th of this season. He joined the ranks of Mark Teixeira, Jose Cruz, Ruben Sierra, Eddie Murray, and Mickey Mantle as the only switch hitters in MLB to ever hit 11 or more home runs in their first six seasons.
"Any time you can have little things like that where you're on a list with some of the best to ever do it, those are really cool moments that I try to cherish," Happ said.
Marcus Stroman allowed four unearned runs on six hits in 4 2/3. The Cubs manager David Ross contemplated his play despite Stroman's good pitching.
"I thought (Stroman) threw the ball well," Ross said. "Didn't play good defense that last inning and I probably took him out one batter too soon."
The Cubs tied at four in the seventh inning when Seiya Suzuki singled off the glove when Abrams attempted to score Nick Madrigal from second.
Trailing by 3-0, the Nationals rallied during a four-run fifth inning when Lane Thomas reached on Zach Ministry's mistake in throwing. Meanwhile, Cruz countered the Cubs reliever Mark Leiter, Jr. with a two-run double on the left-field line, bringing them to 4-3.
Meanwhile, Joey Meneses went 1 for 4 and hit safely in 10 of 11 games since his debut in the major league on August 2. He is currently 15 for 39 (.385) with five home runs, seven RBIs, and eight runs.
Carl Edwards Jr. pitched a scoreless eighth inning while Kyle Finnegan worked the ninth for his fifth save.
Stroman was eventually ended due to Yadiel Hernandez singled home another run, prompting Leiter to replace the former. He immediately was allowed a two-run double to Cruz.
A double in the top of the seventh inning by Nick Madrigal and a single by Suzuki tie the game at four. Hughes, unfortunately, did a mistake in the 8th inning with Cruz and ended the tie with a home run. In the end, the Nationals secured the game with a 5-4 victory.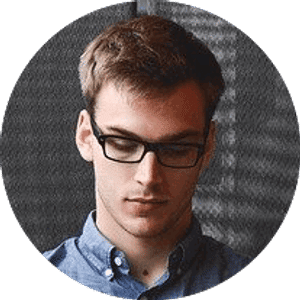 Jake Williams
Jake Williams is a sports gambling expert. He's been writing in the sports betting and DFS industry for over a decade. He specializes in MLB and NBA, along with College Basketball and College Football.