'Negative intel' almost prevents Irving from joining Nets
April 13, 2022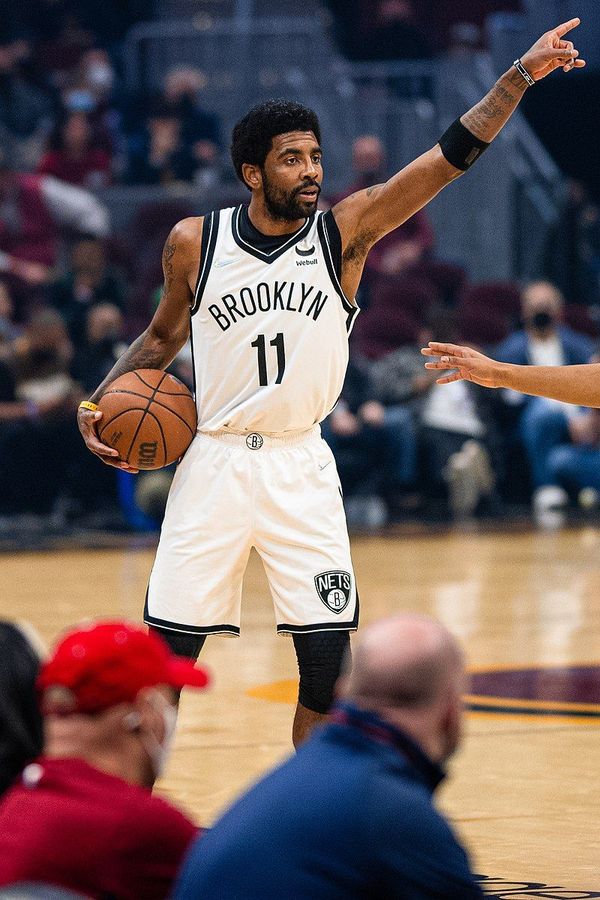 Kevin Durant and Kyrie Irving's arrivals in the Brooklyn Nets have been one of the most significant investments made by the franchise in their history. However, if Brooklyn had listened to the "negative intel" they received from Irving's past teams, the Cleveland Cavaliers and the Boston Celtics, these landscape-changing actions would never be a reality.
Additionally, disgruntled superstars and the ever-present threat of the coronavirus pandemic have made for an exhausting six-month journey that has been punctuated by high-profile turmoil. Those probably become a few reasons why they ended up with the Eastern Conference's seventh-place finish.
Irving's journey
Ahead of the start of the 2018-19 NBA season, superstar shooting guard Irving let the Boston Celtics' fans know about his proposals.
"I'm happy here," Irving said at the time. "Honestly, it just was like, 'Man, I do not want to move again.' I do not want to uproot my family and just be dealing with anything new again. No disrespect to other organizations, but here is perfect for me."
Unfortunately, that is not the case.
A month after the Celtics were knocked out of the playoffs, Irving signed a four-year, $136.5 million contract with Brooklyn, encouraging Kevin Durant and DeAndre Jordan to join him.
On-court, Irving's availability immediately became a problem. New York City's coronavirus vaccine mandate that barred unvaccinated players from playing in home games and the Nets' reluctance to allow Irving be a part-time player contributed to his lack of game time, playing only 29 games this season.
"Of course, I'm frustrated because we're not healthy," Harden said in January. "It's a lot of inconsistency for whatever reason – injuries, COVID, whatever you want to call it. ... I don't know reports. If you don't hear from me, then it's reports. I'm frustrated because I want to win."
New York City mayor Eric Adams suspended his city's private sector coronavirus vaccine mandate for unvaccinated artists and athletes on January 5, allowing Kyrie Irving to return, albeit only for away games.
Asked about the reason why he had not been vaccinated, Irving cited phrases like "freedom," "sacrifice," and "government controls," among others.
"I knew the consequences," Irving said upon his return. "I wasn't prepared for them, by no stretch of imagination."
Nets' chances to win
Steve Nash, the Nets' head coach, is well aware that the team's postseason success will be heavily dependent on Durant and Irving. Toronto Raptors will not allow unvaccinated players into Canada, thus they cannot afford to miss games due to injuries or, in Irving's case, to sit out when they face the Raptors.
With the return of Ben Simmons to the squad, Brooklyn will pose a serious threat to any team it takes on, especially when Kyrie Irving and Kevin Durant are relieved of ball-handling duties.
"We are an isolation heavy team because they're so gifted, but that's not the plan. The plan is to get into as many actions as possible," Nash said. "We want to continue to bring players into the action, so we can give the defense decisions to make. We ask questions of the defense; we see if they make a mistake or create a slight advantage. It's a work in progress."
When it comes to playing in the playoffs, the Nets have to be more disciplined than they were during the regular season. In terms of defensive rebounding percentage, they are dead last in the NBA. In the season finale against the Indiana Pacers, they committed 21 turnovers but still prevailed thanks to a 64% shooting performance.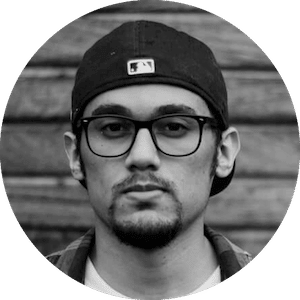 Gus Anderson
Gus Anderson is a gambling wizard. As a kid he dreamt about becoming a Tennis, Hockey and Golf professional but ended up as a gambling professional with focus on both sports & casino.