Nebraska Cornhuskers' Casey Thompson optimistic about 2022 season
August 22, 2022
Nebraska Cornhuskers Casey Thompson has said he is optimistic about his team's campaign in the upcoming 2022 college football season.
Head coach Scott Frost named the Texas transfer starter lineman on Thursday, ahead of the game against the Northwestern Wildcats in Dublin on Saturday.
"We're six days out, and I have complete confidence in our gameplan, the offense, and our coaching staff," Thompson said.
"I'm just trying to keep everybody positive and relaxed. We had a really good practice today... the game plan's really good, and solid."
Frost said he had told the staff about the decision. Thompson beats freshman Chubba Purdy and sophomore Logan Smothers for the top spot on the depth chart. Thompson stole the seat after showing confidence in blending in with other rookies on the team, including receivers Trey Palmer and Marcus Washington.
"I'm just trying to keep everybody positive and relaxed. We had a really good practice today… the game plan is really good, and solid," said Thompson.
Thompson recently returned from surgery to repair a ligament in his thumb.
"It really was a big jump from spring to fall and I think that thumb was probably bothering him worse than he lead on and he is throwing it way better in fall now than I saw in spring, but he has a lot of zip on it now," Frost said.
Frost said he wanted his team to enjoy "the people, the country" of Ireland. Last season, they suffered a 30-22 defeat to the Illinois Fighting Illini in Week Zero.
"When it is time to focus on what we need to focus on, we need the guys to be sharp and focused," Frost said. "I've met a lot of Irish people in my life and they're awesome to be around.
"We've been talking to our players a lot about handling this the right way."
Donovan Raiola makes Cornhuskers vomit '15 to 20' times per training session
Speaking to Huskers Radio Network, Frost said offensive line coach Donovan Raiola made Cornhuskers offensive line men vomit "15 to 20" times per training session. Frost argues that it showed his squad's dedication to training, saying their hard work would pay off.
"Our training staff and weight staff of keeping me abreast of everything going on in practice... Some of those guys are almost confident to a fault, and offense needed a little injection of that," Frost said. "I think the coaches have done a good job of that, too, It has a little different feel to it.
"[Raiola]'s coaching them hard. And it's not because they're not in shape – he's just working them hard. I think they love it. He's kind of freed them up to go be aggressive and I love the way they're coming off the ball."
His remarks, however, drew criticism. Many said that Frost did not care enough about his team's health.
"This is like when people tried to tell us that Iowa running backs getting rhabdo was somehow good," said The Argument host Jane Coaston on social media.
Raiola joined Frost after three years in the NFL as a Chicago Bears assistant offensive line coach. Before that, he coached at Aurora University, Notre Dame, and Hawaii.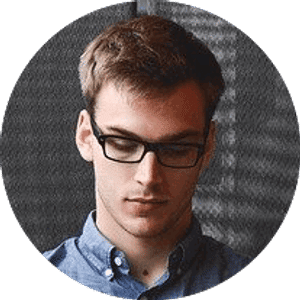 Jake Williams
Jake Williams is a sports gambling expert. He's been writing in the sports betting and DFS industry for over a decade. He specializes in MLB and NBA, along with College Basketball and College Football.