NCAA suspends Juwan Howard until March 13, fined $40,000 following brawl against Wisconsin staff member
February 22, 2022
Juwan Howard has been suspended for the remainder of the regular season and fined $40,000 for hitting a Wisconsin assistant, Joe Krabbenhoft, during a postgame exchange following the Wolverines' 77-63 loss to the Badgers. The Big Ten Conference also suspended three players for the incident. Michigan's Moussa Diabate, Wisconsin's Terrance Williams, and Wisconsin's Jahcobi Neath were suspended one game. Wisconsin head coach Greg Gard was fined $10,000 for violating the conference's sportsmanship policy, but he will be able to return for the Big Ten tournament. In a statement, Howard apologized for his actions and words. He noted that he regrets the incident and how it affected his teammates and the university. "After taking time to reflect on all that happened, I realize how unacceptable both my actions and words were, and how they affected so many," Howard said. "I am truly sorry." Phil Martelli will serve as the interim coach for the remainder of Howard's suspension. The Wolverines' remaining regular-season games are against Illinois, Iowa, Ohio State, and Michigan State.
How it escalates
Howard, the head coach of the year of The Associated Press men's college basketball poll, was angered after Wisconsin's coach called a timeout with 15 seconds remaining in the match. The incident started in the postgame handshake line. When Gard tried to explain his decision, Howard yelled at him and put his finger in his face while yelling: "Don't (expletive) touch me!" The former NBA player noted that he felt the need to defend himself. "At that point, I felt it was time to protect myself," Howard said during a postgame interview. After the officials separated the two coaches, Howard hit Krabbenhoft in the head with his right hand. In an interview on ESPN's Sunday program, Howard noted some individuals physically touched him during the handshake. "Someone touched me, and I think it was very uncalled for, for them to touch me, as we were verbalizing and communicating with one another," the Chicago-native head coach said. "That's what escalated it."
College basketball has no place for violence
The Big Ten Conference's commissioner Kevin Warren noted that student-athletes and coaches are expected to exhibit the highest level of sportsmanship. "Big Ten Conference coaches and student-athletes are expected to display the highest level of sportsmanship conduct," Warren said. Following the incident, the conference's officials worked together to promote a culture of integrity in college athletics. Warde Manuel, the athletic director of Michigan, and Chris McIntosh, the athletic director of Wisconsin, expressed their support to promote a culture of integrity in college athletics. "Needless to say, there is no place in college athletics for what happened at the end of Sunday's game," McIntosh said. "Neither Coach Gard nor his staff had any intent to provoke or incite any of what took place. I want to commend those on our staff – and student-athletes – who were trying to de-escalate the situation." Manuel also issued a statement on Sunday apologizing to McIntosh and Wisconsin Chancellor Rebecca Blank for the "totally unacceptable behavior." "Today's disciplinary action underscores the seriousness with which we take the incident that unfolded on Sunday," Manuel's statement read. "Simply put, there is no room at U-M for the behavior we saw. We will learn from this incident as a department, work to improve ourselves while operating under a spotlight, and move forward in a positive light."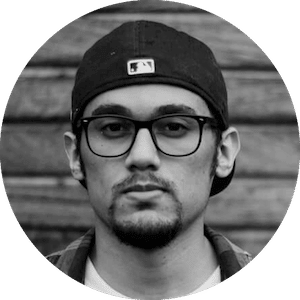 Gus Anderson
Gus Anderson is a gambling wizard. As a kid he dreamt about becoming a Tennis, Hockey and Golf professional but ended up as a gambling professional with focus on both sports & casino.