NCAA survey: Mental health remains serious concern for athletes
May 25, 2022
According to a recent survey by the NCAA, around 33 percent of college students experience some form of mental health issue such as depression or anxiety. Out of these, only 30 percent of the students seek help. Meanwhile, only ten percent of student-athletes suffering from mental health problems seek help. Furthermore, the survey also found that one in 12 college athletes experienced depression.
Due to the prevalence of mental health issues among college students, Victoria Garrick, who played for the NCAA Division 1 volleyball team, highlighted the importance of addressing the issue.
Addressing mental health issues among student-athletes
In 2017, Garrick presented a TED Talk regarding the importance of mental health in college students called Athletes and Mental Health: The Hidden Opponent. The 21-minute video highlighted the various challenges that athletes face when being typical students. These include high expectations, the lack of time to pursue other interests, and early morning workouts.
Aside from having to juggle their academic responsibilities and athletic careers, college athletes also have to deal with the lack of time and resources to take care of themselves. This is why they are known to push themselves to the limit. They are also used to pushing themselves to keep going.
College athletes are expected to set high standards and carry themselves to the said high standards. Unfortunately, when it comes to mental health issues, many athletes avoid seeking help or are unaware of where and when to seek help.
The past couple of seasons has been challenging for colleges, coaches, and student-athletes. For instance, many athletes had their seasons ended early due to the pandemic outbreak. Many schools also operate in a tight-knit community, isolating their athletes from their friends and family.
It is now more important that colleges take the necessary steps to support and recognize their student athletes' mental health, including participating in awareness weeks for mental health in football. This year, cardboard cutouts of student-athletes were placed in the stands at the Final Four tournament to raise funds for various organizations that provide support services to athletes.
Head coaches are also starting to realize the importance of mental health in their athletes. Many have expressed the belief that it is more important than ever before to support those struggling.
A survey conducted by Garrick revealed that about half of the student-athletes had experienced some form of anxiety, depression, or eating disorder. She also found that over 69.7 percent of them had experienced a mental health issue.
The NCAA also conducted well-being surveys for college athletes to understand the effects of the pandemic. One in 12 survey respondents said that they constantly felt depressed, and over half of them did not know where to go for mental health support.
The survey results revealed that athletes who live alone, live with families with financial difficulties, and live with a race or cultural background were more prone to experiencing mental health issues. According to the NCAA, the prevalence of mental health issues was 150 to 250 percent higher than reported in previous surveys.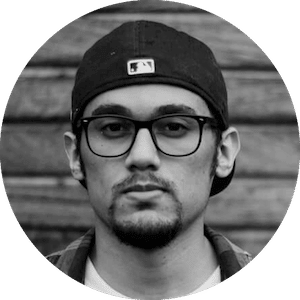 Gus Anderson
Gus Anderson is a gambling wizard. As a kid he dreamt about becoming a Tennis, Hockey and Golf professional but ended up as a gambling professional with focus on both sports & casino.