NCAA baseball tournament to commence this week, see list of teams, schedule, more
June 3, 2022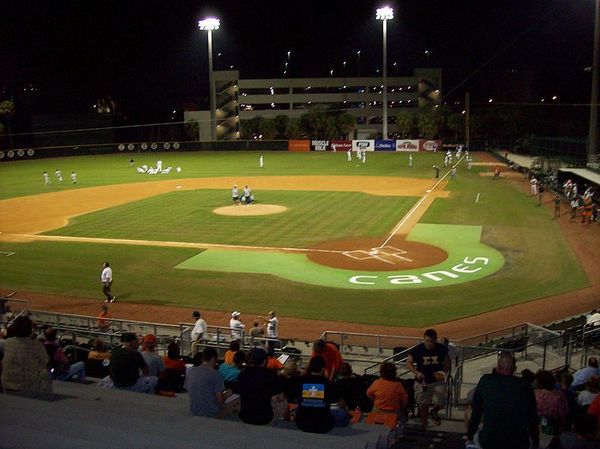 The 2022 NCAA baseball tournament will begin this week on Friday, June 3. It will continue all the way to June 27. The road to the College World Series in Omaha will be a long and windy journey for the 64 teams, 32 of which were selected based on an at-large basis.
The league has also selected the 16 top-seeded teams and placed each team on the regional sites. At the moment, 48 teams are heading to each of their respective regional sites ahead of the first matchup on Friday. However, it was also reported that some regional games would end on Monday, June 6.
After the regionals finish, top-performing teams will proceed to the Super Regionals to fight for a spot in the College World Series.
2022 NCAA baseball tournament: format, teams, more
The regional tournament will feature a four-team and double-elimination game. In order to proceed to the Super Regionals, a team must record three wins in total to advance to the next stage.
In the Super Regionals, 16 teams, taken straight from each site, will play a best-of-3 series ahead of the College World Series.
The No. 1 overall seed honor goes to the Tennessee Volunteers after the team won both the SEC regular season and the conference tournament. Set to join the Volunteers among the 16 top-seeded teams in the NCAA Tournament are the Texas A&M Aggies, Florida Gators, and Auburn Gators.
The Super Regionals have been scheduled to begin on June 13, while the College World Series starts from June 17 to 27.
16 top-seeded teams in NCAA: Tennessee on top, Stanford in second
Below are the 16 top-seeded teams in the NCAA alongside each of their regional placement:
1. Tennessee Volunteers (Knoxville)
2. Stanford (Palo Alto)
3. Oregon State (Corvallis)
4. Virginia Tech (Blacksburg)
5. Texas A&M (College Station)
6. Miami(FL) (Coral Gables)
7. Oklahoma State (Stillwater)
8. East Carolina (Greenville)
9. Texas (Austin)
10. North Carolina (Chapel Hill)
11. Southern Miss (Hattiesburg)
12. Louisville (Louisville)
13. Florida (Gainesville)
14. Auburn (Auburn)
15. Maryland (College Park)
16. Georgia Southern (Statesboro)
Regional sites details, teams participating
To proceed to the Super Regionals, each team must accumulate three game wins in total. In each regional bracket, the top seed will play the No. 4 seed, while the rest of the teams in the middle will play against each other and so on, and so forth.
For example, the Knoxville region will begin its regional action on Friday this week. The bracket will have Georgia Tech vs. Campbell in Game 1, while Game 2 will have No. 1 seed Tennessee play Alabama State.
Knoxville: Tennessee, Georgia Tech, Campbell, Alabama State
Palo Alto: Stanford, Texas State, UC-Santa Barbara, Binghamton
Corvallis: Oregon State, Vanderbilt, San Diego, New Mexico State
Blacksburg: Virginia Tech, Gonzaga, Columbia, Wright State
College Station: Texas A&M, TCU, Louisiana, Oral Roberts
Coral Gables: Miami (Fla.), Arizona, Ole Miss, Canisius
Stillwater: Oklahoma State, Arkansas, Grand Canyon, Missouri State
Greenville: East Carolina, Virginia, Coastal Carolina, Coppin State
Austin: Texas, Louisiana Tech, Dallas Baptist, Air Force
Chapel Hill: North Carolina, Georgia, VCU, Hofstra
Hattiesburg: Southern Miss, LSU, Kennesaw State, Army
Louisville: Louisville, Oregon, Michigan, Southeast Missouri State
Gainesville: Florida, Oklahoma, Liberty, Central Michigan
Auburn: Auburn, UCLA, Florida State, Southeastern Louisiana
College Park: Maryland, Wake Forest, UConn, Long Island University
Statesboro: Georgia Southern, Notre Dame, Texas Tech, UNC-Greensboro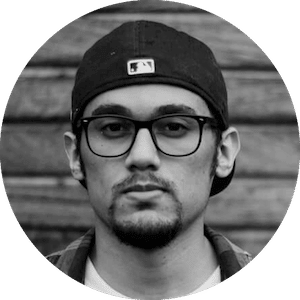 Gus Anderson
Gus Anderson is a gambling wizard. As a kid he dreamt about becoming a Tennis, Hockey and Golf professional but ended up as a gambling professional with focus on both sports & casino.