NC Wolfpack coach, QB express disappointment after loss against Clemson
October 4, 2022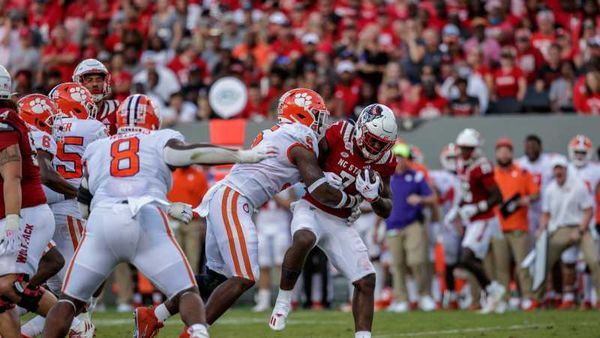 The North Carolina Wolfpack are reportedly still disappointed with their 20-30 loss against the Clemson Tigers on Saturday. Wolfpack quarterback Devin Leary said that he was somewhat upset over the loss, particularly since the team had high expectations when entering the field.
"A little bit heartbroken, a little bit pissed off," Leary said. "We walked off that field knowing we didn't play to the best of our ability. We had very high aspirations. We had very high expectations coming into this game and we thought we prepared well, but we didn't execute well."
The team's coach Dave Doeren apparently shared the same sentiment with Leary. It was not just Leary and Doeren who were disappointed with their performance. However, he knew the team could only move on.
"Everyone was mad, frustrated, disappointed," Doeren said on Monday. "By the end of it, they were ready to move on. They'll have juice. They'll be ready to practice. Our leadership and experience on this football team will help."
Leary completed the game with 245 passing yards. He threw one interception but it deflected off of Christopher Toudle and went straight to a Clemson defender instead. Leary then took a few deep shots for Devin Carter but only managed to successfully connect on one in the first quarter.
Wolfpack's offensive line was not comparable to Clemson's. Anthony Belton started the game at left tackle but was sacked, prompting Bryson Speas to take over in the second half. At one point, Leary was slammed from behind but maintained his possession of the ball.
Regardless, the inability to protect Leary's blind slide and the lack of dependable receivers other than Thayer Thomas left the Wolfpack unable to keep up with the Tigers in terms of offense.
"This was a good football game with a good team on the field," N.C. State coach Dave Doeren said. "We didn't play our best. I think we're a really good football team but they were better than us tonight. That's where we're at."
Leary said the team could do much better and decided to take the loss as a chance to learn and improve.
"We know we're a better team than that, we know we can display a lot better football," Leary said. "For us, it's just getting back into film room, learning from our mistakes and taking it personally."
Chance to recover from loss
The Wolfpack are scheduled to return to Carter-Finley Stadium this Saturday, where they will play against the Florida State Seminoles. The latter has also just come off its first loss of the 2022 season against the Wake Forest Demon Deacons by 21-31.
While Doeren is 4-5 in nine games against the Seminoles, the Wolfpack have won four of the last five games. This includes their last year's 28-14 victory against the Seminoles in Tallahassee.
"This week we play a really good Florida State team," Doeren said. "And the most impressive Florida State team we've played in a long time."
Wolfpack's defense will be playing against Seminoles quarterback Jordan Travis for the first time after he missed the last two games against the Wolfpack due to an injury. He threw for 281 yards with three touchdowns during the game against the Demon Deacons and has completed around 60 percent in all five games this season.
To Doeren, playing against the Seminoles would be a good opportunity for the team to bounce back after the loss.
"I think this is an opportunity to respond," Doeren said.
"I think in life, you find out who you are when you're knocked down. It's easy to be everybody. They want you to be when things are good. But the best way to get over that feeling is to go back to work, put your head down focus on what led to success earlier."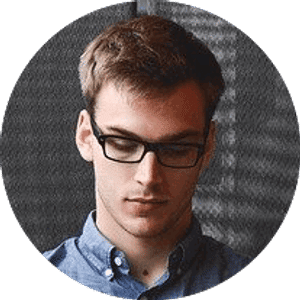 Jake Williams
Jake Williams is a sports gambling expert. He's been writing in the sports betting and DFS industry for over a decade. He specializes in MLB and NBA, along with College Basketball and College Football.