NBA: Grizzlies' star Ja Morant wins 2021-22 Most Improved Player
April 26, 2022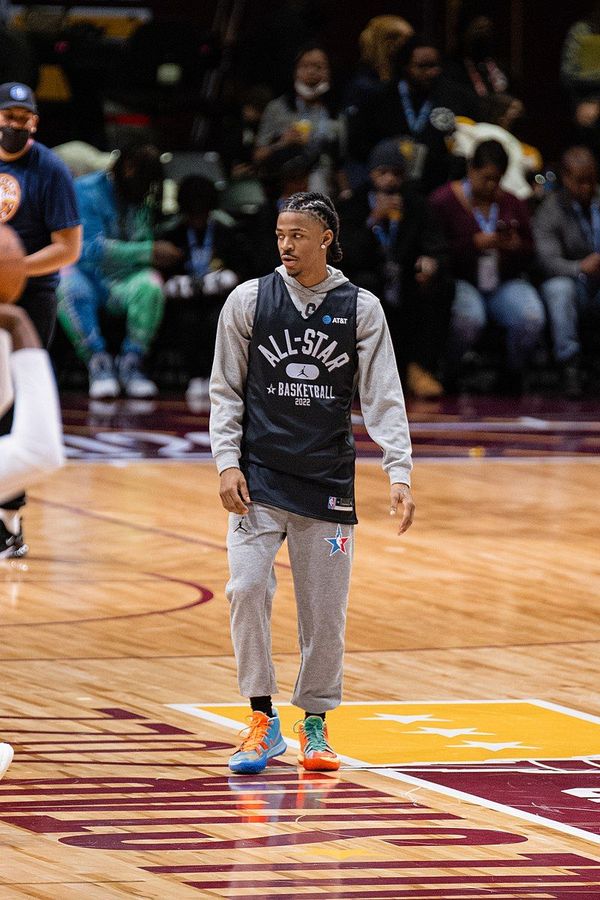 Ja Morant of the Memphis Grizzlies was named the NBA's Most Improved Player on Monday. He was the first Grizzlies player to receive the award.
"It's definitely big-time," Morant said. "This award goes to me, but I feel like it's a team effort."
Morant received 38 first-place votes and a total of 221 points from a panel of sportswriters and broadcasters. Dejounte Murray of the San Antonio Spurs and Darius Garland of the Cleveland Cavaliers finished second and third, respectively, with 20 first-place votes and 183 points each.
This season, Morant set career highs in points and rebounds, and he was selected to his first NBA All-Star Game. It was an 8.3-point rise in his average points per game from last year. At 49.3 percent from the field, his average of 5.7 rebounds and 6.9 assists per game was the best in the league.
The Grizzlies set a franchise record by winning 56 games in the regular season. They are the No. 2 seeding in the Western Conference playoffs.
"That pretty much just shows our work ethic, as a whole, as a team," Morant said. "We all push each other. We all want to be better. I thought we all have that 'never satisfied' mindset and that's why you see three guys from the same team receiving votes for this award."
The NBA instituted the award in 1985-86 to honor players who make the most progress in a year. The New York Knicks' Julius Randle received the award for the 2020-21 season. Giannis Antetokounmpo (2016-17), Victor Oladipo (2017-18), Pascal Siakam (2018-19) and Brandon Ingram (2019-20) are just a few of the previous champions.
Morant's performance this season
The third-year player, who was named Rookie of the Year in 2020, made a leap this season that the NBA couldn't ignore. The public has been waiting for Morant to break into the NBA's elite since he arrived. He was an All-Star for the first time this season, and he helped drive the Grizzlies from a potential playoff club to the league's second-best record.
"I believe in everyday life you want to be better at your profession & as a person all the time," Morant said as a response to news of the award on Twitter Monday evening. "It becomes a constant grind, so to receive this award is a true testament for the work I put into my craft on a daily basis and for that I'm truly grateful. MIP."
Before this season, Morant averaged only 19.1 points and shot 44.9 percent from the field while shooting 30.3 percent from long range. He shot 49.3 percent from the field and 34.4 percent from 3-point range while averaging 27.4 points, 6.7 assists, and 5.7 rebounds this season.
He also led the Grizzlies to a record of 56-26, which earned them the No. 2 seed in the West and the NBA's second-best record. The Memphis Grizzlies and Minnesota Timberwolves are locked in a 2-2 deadlock in Game 1 of the first round of the playoffs.
Jordan Poole of the Golden State Warriors, Desmond Bane of Grizzlies, Tyrese Maxey of the Philadelphia 76ers, and Miles Bridges of Charlotte Hornets all got first-place votes as well.
Morant said on social media shortly after winning the MIP that he presented the trophy to teammate Bane, who was one of seven players to garner first-place votes for the award.
"He deserve it," Morant wrote on Twitter.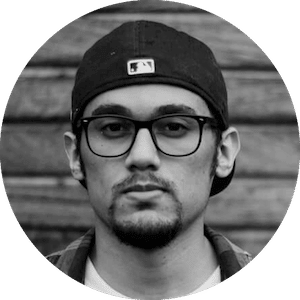 Gus Anderson
Gus Anderson is a gambling wizard. As a kid he dreamt about becoming a Tennis, Hockey and Golf professional but ended up as a gambling professional with focus on both sports & casino.