NBA expansion in Seattle 'needs to happen', says Paolo Banchero
July 30, 2022
The Orlando Magic's power forward Paolo Banchero said in a podcast called "All the Smoke" hosted by Matt Barnes and Stephen Jackson, that NBA expansion in Seattle should be realized.
"I think it needs to happen, I think it should be mandatory," Bancher, said. "Not just because I'm biased, but because it'd be a great look on the NBA."
"It's a great city, the fans there are crazy. If you get a team in Seattle, they'll automatically be a top … not the top, but a top fanbase. Those games would be sold out right away."
Seattle is a large NBA fanbase and the city also has a television market that is larger than the current 18 NBA markets, including OKC. It also has enough financial resources to improve basketball facilities.
According to NBC Sports, Seattle does not have an NBA team because team owners lack the commitment to fully manage the roster. Additionally, the city government is not willing to allocate scarce resources to build an arena when the team owners are financially capable.
The NBA's presence in Seattle ended in 2008. At that time, the city's team Seattle SuperSonics moved to Oklahoma City and became what people know today as the Oklahoma City Thunder.
NBA expansion plan
Recent reports in the basketball community have mentioned the NBA's plan after the 2024 season ends. However, NBA commissioner Adam Silver debunked the rumor during the NBA Finals.
"Maybe there are people talking who are not at the league office about us potentially expanding after the 2024 season. We are not discussing that at this time," Silver said.
He also added that the league will expand in the future, but didn't give any detailed plan. "As I said before, at some point, this league invariably will expand, but it's not at this moment that we are discussing it," he said.
NBA owners are expected to wait approximately two years before expanding. They are currently focusing their efforts on obtaining the CBA negotiations since they can improve the franchise value by securing a new streaming deal. Analysts at NBC Sports predicted it to happen in 2024, but most likely in 2025.
Additionally, a new TV deal can have a positive impact when the league finally expands.
"The next TV deal, by most projections, will increase franchise values dramatically, which would naturally increase the expansion fee that the league can charge those one or two new teams," Marc Stein of Substack reported.
"It is likewise conceivable that owners could push to limit the initial share of the TV pie afforded to the new clubs."
The expansion talk started during the height of the pandemic as the arena could not host spectators. However, as the situation has improved, it becomes less important to NBA owners.
Nonetheless, there are two probable candidates when the expansion finally takes place. In addition to Seattle, Las Vegas has been named as a potential new market for the NBA. According to Silver, the two cities have "wonderful" prospects.
"Again, as I've said before, we were in Seattle. I'm sorry we are no longer there," Silver added.
"We have a WNBA team in Seattle in an almost brand-new building that's doing spectacular. And Las Vegas, where we will be at our Summer League in July, has shown itself to be a great sports market as well."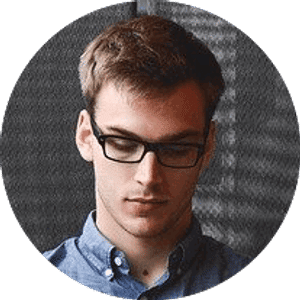 Jake Williams
Jake Williams is a sports gambling expert. He's been writing in the sports betting and DFS industry for over a decade. He specializes in MLB and NBA, along with College Basketball and College Football.