Myles Jack joins Steelers, highlights 'culture' as major difference with Jags
June 5, 2022
When the Jacksonville Jaguars take the field this season, they will look vastly different than they did in 2021 and previous seasons. One of the most noticeable changes for the team is the departure of long-time linebacker Myles Jack, who chose to leave for the Steelers.
The team's decision to let Jack go during the first week of the free agency may have been due to salary cap considerations.
Jack had been a member of the Jaguars since 2016, making him one of the team's longest-serving players. Fans were sad to see him go, but it allowed Jack to move on from his time in Jacksonville, plagued by coaching changes and internal turmoil.
Jack signs up with Steelers
On March 16, Jack signed a contract with the Pittsburgh Steelers, a move that took only a few days after he left the Jags. Mike Tomlin, Steelers' coach, has voiced a great lot of admiration for the Jacksonville Jaguars defense in the past, and this move made perfect sense.
Jack was able to go from a team that had been on the unstable ground for much of his time there to a team that most players would describe as being of world-class quality. This may be largely attributed to the organization's culture, which Jack became acutely aware of after six seasons in Jacksonville.
"It's the culture, man, and that's what people always say, but coming from where I came from and coming here, you see why this team is successful," Jack said when he asked what impressed him about the Steelers.
Jack's comments are understandable, given what he observed under Urban Meyer last season. It wasn't until December of last year that the Jacksonville Jaguars decided to dismiss Meyer, even though the damage had already happened.
Looking back at Jack's career with Jags
When Jack thinks back on his career, there was one year, specifically 2017, in which he could see the Jacksonville Jaguars achieve victory. During that year, the Jaguars could win twice at Heinz Field against the Pittsburgh Steelers.
Even while he claims he has been careful not to bring it up in front of his new teammates, he recalls how impressive the fans were in both of their games.
During the 2017 season, the Jacksonville Jaguars became the only team in NFL history to defeat the Pittsburgh Steelers twice in a season. He set up the Jaguars' second touchdown with an interception in the first quarter of a divisional-round game on January 14, 2018. He put them up 21-0 and allowed them to go on to a 45-42 win that wasn't as close as the final score might suggest.
Following one of his first official team workouts with the Steelers last week, Jack said, "That was a fun year, for sure."
"But the main thing I remember (about Pittsburgh) is the crowd because we didn't get too many crowds like that in Jacksonville," he added. "So, just seeing the (Terrible) Towels going crazy… the energy and atmosphere, coming out pregame, hearing the crowd go crazy, the energy. Because typically in Jacksonville, we didn't get too many games that were really packed like that."
The Jags and Jack may have a bright future ahead together. Doug Pederson, a Super Bowl-winning coach, could help Trevor Lawrence. As for Jack, Tomlin has never had a losing season. While Jaguars fans have a great rivalry with the Steelers, it's logical that some might root for No. 51.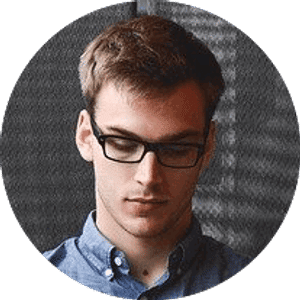 Jake Williams
Jake Williams is a sports gambling expert. He's been writing in the sports betting and DFS industry for over a decade. He specializes in MLB and NBA, along with College Basketball and College Football.