MotoGP Betting Promotions and Bonuses
June 14, 2023

The MotoGP racing series is the most intensely competitive in the world and has a highly esteemed history, making it extremely popular among sports bettors.
Sign up for an account with one of the sportsbooks on the list below, and you'll be able to wager on these coming MotoGP events and get extra bonuses!
| | | |
| --- | --- | --- |
| Sportsbook | Promotion | Promo Code |
| DraftKings | Bet $5 and Get $200 in Bonus Bets & $150 No Sweat Bet | SQORE |
| FanDuel | Bet $5 Get $200 in Bonus Bets + $100 off NFL Sunday Ticket | NONE NEEDED - Use link |
| Bet365 | Bet $1 and Get $365 in Bet Credits | SQORE200 |
| BetMGM | Bet $10 and Get $200 in Bonus Bets | SQORE200 |
| Caesars | $1,000 First Bet on Caesars | SQORE1000 |
| BetRivers | 2nd chance bet up to $500 | SPORTS |
| PointsBet | $1000 Bonus - 10 x $100 Second Chance Bets | 10X100 |
Gambling problem? Call 1-800-GAMBLER CO, DC, IL, IN, KY, LA, MD, MS, NJ, OH, PA, TN, VA, WV, WY
Call 877-8-HOPENY or text HOPENY (467369) (NY), Call 1-800-327-5050 (MA), 21+ to wager. Please Gamble Responsibly. Call 1-800-NEXT-STEP (AZ), 1-800-522-4700 (KS, NV), 1-800-BETS-OFF (IA), 1-800-270-7117 for confidential help (MI). 
Race Schedule 2023
| | | |
| --- | --- | --- |
| Round | Race Date | Race Track |
| 1 | 26-Mar | Losail International Circuit, Qatar |
| 2 | 02-Apr | Termas de Río Hondo, Argentina |
| 3 | 16-Apr | Circuit of The Americas, USA |
| 4 | 30-Apr | Jerez, Spain |
| 5 | 14-May | Le Mans, France |
| 6 | 11-Jun | Mugello, Italy |
| 7 | 18-Jun | Sachsenring, Germany |
| 8 | 25-Jun | TT Circuit Assen, Netherlands |
| 9 | 06-Aug | Silverstone, UK |
| 10 | 20-Aug | Red Bull Ring, Austria |
| 11 | 03-Sep | Catalunya, Spain |
| 12 | 10-Sep | Gran Premio Red Bull di San Marino, Italy |
| 13 | 24-Sep | Buddh International Circuit, India |
| 14 | 01-Oct | Motegi, Japan |
| 15 | 15-Oct | Mandalika International Street Circuit, Indonesia |
| 16 | 22-Oct | Phillip Island, Australia |
| 17 | 29-Oct | Chang International Circuit, Thailand |
| 18 | 12-Nov | Sepang International Circuit, Malaysia |
| 19 | 19-Nov | Losail International Circuit,  Qatar |
| 20 | 26-Nov | Valencia, Spain |
Best Bets & Sportsbooks Promos for Moto GP
We try to cover as many motorsports races as we possibly can. Occasionally you will find other sports picks besides Moto GP, such as Formula 1 and Nascar. We always recommend you combine our betting expert picks with one of the bonus offers listed below. 
Bet365 Sportsbook - Best Moto GP Welcome Bonus
Experience the thrill of MotoGP racing with Bet365. They offer a wide range of betting markets, allowing fans to enhance their viewing experience. Whether betting on race winners or fastest laps, their platform is a hub of excitement. Choose your favorite riders, place your bets, and immerse yourself in the adrenaline-fueled world of MotoGP betting with Bet365.
Claim your new customer offer at Bet365 today!
Caesars Sportsbook - First Bet On Caesars
Elevate your MotoGP racing experience with Caesars Sportsbook. With their diverse betting options, every race becomes an immersive spectacle. You can bet on outcomes like top riders or quickest rounds, making each race a personal thrill ride. Select your champions, place your bets, and brace yourself for high-speed excitement. Caesars Sportsbook turns MotoGP betting into an exhilarating journey of anticipation and triumph.
DraftKings Sportsbook - Moto GP Exclusive Promo
Get in the fast lane with DraftKings Sportsbook's exclusive MotoGP promo. They're redefining the MotoGP betting experience with unique options that elevate every race into a thrilling spectacle combined with one of the best welcome bonuses you can find.
FanDuel Sportsbook - No Sweat First Bet
Fanduel provides various betting markets for each race, giving fans a unique way to engage with their favorite sport. With FanDuel, you can bet on everything from race winners to the fastest laps. Their intuitive platform, competitive odds, and exclusive promotions make every MotoGP race an exciting opportunity to test your prediction skills. With FanDuel Sportsbook, MotoGP betting isn't just about the thrill of the race, it's about the exhilaration of victory.
BetMGM Sportsbook - First Bet Paid Back in Bonus Bets
Dive into the world of MotoGP betting at BetMGM with the assurance of their unique offer: your first bet paid back in bonus bets. This unique promotion provides an extra layer of excitement and security to your betting experience. With BetMGM, you can place your bets on race winners, fastest laps, and much more, knowing that your first wager is supported.
PointsBet Sportsbook - 2nd Chance Bet Moto GP Mania
Embrace the exhilarating world of MotoGP betting with PointsBet Sportsbook's 2nd Chance Bet MotoGP Mania. Their innovative offer gives you a second chance to win, adding a thrilling twist to your MotoGP betting journey.
Tipico Sportsbook - Bonus Money for Moto GP Betting
Tipico is offering bonus money for all new customers when betting on MotoGP, which boosts your racing wagers. From predicting race winners to the fastest laps, Tipico takes the thrill of MotoGP and accelerates it with bonus betting power. Choose your champions, make your bets, and amplify your MotoGP experience with Tipico's bonus offer. With Tipico Sportsbook, you're not only betting on the race, but you're also turbocharging your MotoGP adventure.
MotoGP™ is the world's highest level of motorcycle racing and a grand prix motorcycle racing world championship. It began at the Isle of Man TT in 1949 and has continued every year since. While there have been multiple racing classes in the world championship, the three main ones have been the premiere class, intermediate class and lightweight class.
There are three major championships in the MotoGP™ world championship. The first is the prestigious riders' title, which is given to the rider who has the most points at the end of a season.
Then, there is the manufacturers' world championship. This is given to the manufacturer with the most points at the end of the season. In each race, the highest-scoring rider from each marque earns manufacturer points.
The third award is the teams' championship, which is given to the team with the highest point total at the end of the season.
The 73rd season of the grand prix motorcycle world championship, MotoGP™, began on March 6, 2022. The 2022 season has been contested by six manufacturers, 12 teams, and 24 riders.
After winning the MotoGP™ world championship last year, Fabio Quartararo of Factory Yamaha is the rider to beat in 2022. However, Quartararo's Yamaha team did not win the manufacturers' or teams' titles, as the factory Ducati squad did.
The previous 2022 Thailand MotoGP™ race was won by Miguel Oliveira. Meanwhile, two Ducati riders, Jack Miller and Francesco Bagnaia finished second and third, respectively. 
In Buriram, Quartararo qualified fourth but slipped to eleventh after being forced wide at the first corner of the wet race. He dropped to 17th after running wide exiting Turn 4 moments later and was unable to move up the order any further.
Marc Marquez did not make it to the podium. He had to settle for fifth place in the 2022 Thailand MotoGP™ which was the 17th of 20 MotoGP World Championship races in the 2022 season.
How to pick the best online sportsbook for MotoGP™ betting?
A good sportsbook for betting on MotoGP™ should offer all of the following:
✅ Trustworthy banking transfers with no fees
✅ Great bonuses and promotional
✅ There are variety of sports to wager on
How to sign up on a betting site?
To register, you'll need to provide your full name, e-mail address, phone number, date of birth, and the last four digits of your social security number, as well as select a username and a strong password for the account, as well as answer some security questions.
Once completed and registered, you may be required to make your first deposit. Most sportsbooks accept credit cards, debit cards, and e-wallets as payment.
There are various betting options that you can bet on, each having its own variables. Understanding how these variables work will help you decide to place your bet.
✅ Race Winner
The most popular option in MotoGP betting is wagering on which racer will pass the finish line first.
✅ Pole position betting
You place a wager on which rider will be in the pole position for the main race.
✅ Lap betting
MotoGP™ consists of many laps, so instead of betting on who will finish first, you can place a wager on who will win each lap.
✅ Rider Matchups
This involves picking between two riders which one of the two will do better in the race.
✅ Handicap betting
This is similar to rider matchups, as you pick which of two riders will do better than the other. But the difference is that the favorite gets a disadvantage of certain amounts of points and they need to have more points than the other despite the disadvantage.
✅ In-play betting
This is a  live betting option where you can bet after the race has already started.
✅ Miscellaneous/props bets
This involves betting on events that may potentially occur during the race. Examples are who will retire before the race is over, or whether a racer will break the track record.
✅ Outright betting
This means betting on the outcomes of the entire season, such as who will become the championship winner.
MotoGP™ Betting Strategies: What to look for
MotoGP™ betting, like betting on any sporting league or tournament, requires discipline and consistency in the application of betting fundamentals. Here are some things to keep in mind when betting on a league:
✅ Research about the past year's records
✅ Keep track of your bets so far
✅ Follow betting tips
Is there any age requirement to bet on MotoGP?
Yes, you have to be at least 21 years old in most states.
How many times can I use any sportsbook bonuses?
You can only use it once.
Is betting on MotoGP legal?
Yes, it is legal in states where sports gambling has been legalized.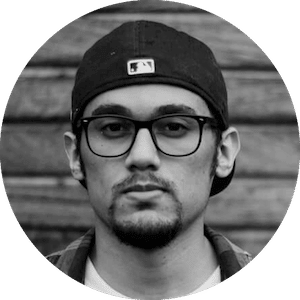 Gus Anderson
Gus Anderson is a gambling wizard. As a kid he dreamt about becoming a Tennis, Hockey and Golf professional but ended up as a gambling professional with focus on both sports & casino.