Most decorated Kentucky big man Oscar Tshiebwe returns to college basketball
April 21, 2022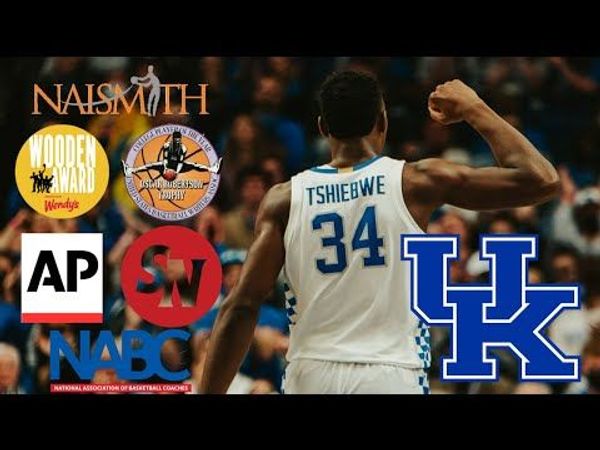 Record-setting Oscar Tshiebwe announced Wednesday that he would return to Kentucky for his senior season in 2022-23 instead of entering the NBA draft. During his first year with the Wildcats, Tshiebwe became one of the country's best players, averaging more than 17 points and 15 boards per game. However, he could not lead the team to an NCAA tournament victory.
"God has told me He is not done with me yet. So, I decided, and He told me He wanted me to go back and just to work because He's not done with me in this place yet. So, I'll be back again, so I'll be here next year for Kentucky. I'll be in the blue in Kentucky next year again," said Tshiebwe.
Tshiebwe collects records
After a historic junior season, Tshiebwe became the first player in the history of Kentucky to win multiple major awards, including the Naismith Trophy, the Associated Press Player of the Year, and the Wooden Award.
Since the establishment of the Wooden Award in 1977, 28 players have won multiple honors in a season. Tshiebwe is the second player to be named a numerous award winner under John Calipari, following in the footsteps of Marcus Camby of Massachusetts in 1996. He is also the first player in the SEC to win all six individual awards in the same season.
Through his incredible performance, Tshiebwe became the first player to average a double-double this season and led the nation in rebounding. He also became the first player in major-conference history to average at least 16.0 points and 15.0 rebounds per game. He is also the first player in Division I to achieve this feat since Lewis Lloyd of Drake and Larry Smith of Alcorn State did it during the 1979-80 season.
Tshiebwe will be the second player in Calipari's era to return for his senior season after leading the team in scoring during the previous season. The 22-year-old big man averaged 17.4 points per game this season, which is third-highest among all Kentucky players.
During the NCAA Tournament, Tshiebwe became the first player in Kentucky history to reach the 1,000-point mark for his career. In one season, he scored 590 points.
Murky draft stock
Despite his impressive statistics, Tshiebwe's NBA future is still unclear. According to Sports Illustrated's Jeremy Woo, the 6-foot-9 player is expected to be an undrafted free agent when the draft begins in June.
"Tshiebwe was on the outside looking in as far as the draft was concerned, considering his skill set remains somewhat limited and he best projects as a rebounding specialist," Woo said of Tshiebwe.
Woo saw Tshiebwe as an unskilled five-man prospect for the NBA, despite his impressive statistics. Being a 6-foot-9 big man is not advantageous because he is not as big as most other players in the league.
"He's under-sized and under-skilled for an NBA five-man, and while it's entirely possible he eventually carves out a niche with his motor and energy, the upside proposition of drafting him is somewhat limited," Woo added.
Tshiebwe's decision to return to school for his senior year is significant for Kentucky and college basketball. He is the first player since Tyler Hansbrough in 2008 to win the National Player of the Year award and return to school the following year.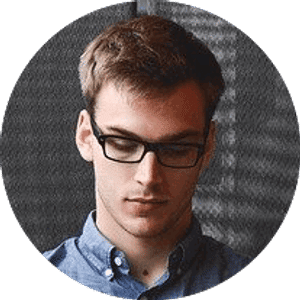 Jake Williams
Jake Williams is a sports gambling expert. He's been writing in the sports betting and DFS industry for over a decade. He specializes in MLB and NBA, along with College Basketball and College Football.