MNF: Cowboys defeat Giants 23-16 with late game offense
September 27, 2022
The Dallas Cowboys wrapped up their Week 3 with a late-game 23-16 triumph over NFC East rival the New York Giants in Monday Night Football. The Cowboys had a strong start in the first two quarters of the game but bounced back stronger in the fourth quarter as the Giants slowly found their footing back in the third.
Quarterback Cooper Rush led the team's offense as a replacement for longtime Cowboys Dak Prescott, who is sidelined for a right thumb injury. Meanwhile, teammate defensive end DeMarcus Lawrence helped the team in tackling the opposing team's ball carriers on the side and fortifying Dallas' defense. Lawrance matched his career best of three sacks along with six tackles.
Game recap
Playing starter, Rush concluded the game with 21 out of 31 pass attempts for 215 yards as the franchise defeated the Giants for the 10th time out of 11 previous total meetings. Rush's most impressive feat against New York took place in the fourth quarter with a left pass to wide receiver CeeDee Lamb.
Lamb registered a touchdown not long after running back Ezekiel Elliott made his. He also made a game-leading eight receptions for 87 yards, which along with his single TD, were a redemption act of sort right after Lamb dropped out a game-changing 52-yard touchdown in the first half.
"CeeDee's our No. 1 receiver, so that'll never change," Cowboys head coach Mike McCarthy praised. "He did so many good things in the game."
While Lamb atoned for his first half mistake, the task at hand was far from easy as it was "very frustrating" for him.
"I was willing to do anything to make up for a touchdown potentially that I left in the first quarter. It was tough. It was a tough one. But I'm happy we came out victorious," Lamb said.
"Very frustrating. Honestly, just because I practice all week, all offseason just on focusing in on the ball, and I let that one slip away. It was tough. Partially because, like I said, all the hard work I put in just for one play away, I let it slip."
While the Cowboys had taken the advantage of their late-game offense play and Lamb's TD, Elliot's touchdown was the one that sparked the team's late-game drive. The team's late-game strategy worked out really well after Elliot and Lamb's TD, which properly set the offense in motion.
"Fourth down most definitely. Because without it, I don't get no touchdown. Conversions, we preach toughness and willingness, and I was willing to put my body out on the line," Lamb said of his biggest catch.
"But all the other ten guys and the guys that are one the sideline, they're believing in me. They trust my talent and so do I. Them guys have my back the whole game."
After Lamb took over the stage, Cowboys placekicker Brett Maher kicked off a 44-yard field goal, propelling the team to a 23-13 lead.
The Cowboys stopped their scoring spree after the Giants tried to close up the 10 points gap via placekicker Graham Gano's 51-yard field goal, while Cowboys cornerback Trevon Diggs made a single interception before the matchup concluded.
Next weekend, Dallas will play the Washington Commanders, while Giants will take on the Chicago Bears.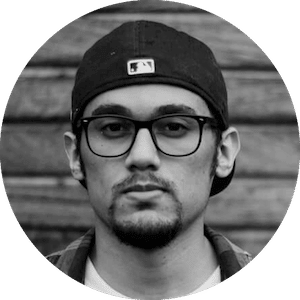 Gus Anderson
Gus Anderson is a gambling wizard. As a kid he dreamt about becoming a Tennis, Hockey and Golf professional but ended up as a gambling professional with focus on both sports & casino.