MLB: Twins defeat Yankees, end NY's six game streak wins
June 9, 2022
Wednesday's matchup between the Minnesota Twins and the New York Yankees wrapped in a humiliating defeat for NY 8-1 as the hosting team return the favor after sustaining heavy defeat in the previous game.
The Twins had one of their best game wins in history and playing the Yankees are always the most anticipated occasion on the calendar. The reason was simply due to NY's famous pitching lineup and Minnesota's triumph on Wednesday means that the visiting team failed to extend their seven consecutive game wins to eight.
Both teams will meet again on Thursday this week to wrap up their three-game series. The Twins have been given the honor of the hosting team.
Miranda, Buxton, Jeffers lead Twins' triumph over Yankees
The matchup began with zero scoring made on either side of the contending teams. Minnesota would take on the first game lead in the fourth inning by adding two points.
The Twins rookie first baseman Jose Miranda produced a career-high three hits and recorded three RBIs. Miranda is now eight for 16 and made seven RBIs in the last four starts.
The rookie was one of the five singles contributors to Minnesota in the inning which was used to take out Yankees star pitcher Nestor Cortes Jr.
Cortes is a regular NY star of the show, but the once Major League ERA leader has been declining this season, posting a season-high seven allowed hits and four runs over four 4/23 innings. It was one of his shortest appearances, as he gave up more than three runs in 20 starts.
"I was commanding all my pitches, throwing them to the right areas. There was a few that got away from me in the fourth and fifth inning I wish I could get back," Cortes said, "but they're a good hitting team and they made me battle all night."
Minnesota's batting department surely bested Nestor and fellow NY pitchers. The sign of defeat for the visiting team began when they failed to add more points after registering only a single in the fifth inning.
Twins' Ryan Jeffers and centerfielder Byron Buxton smacked a home run in the fifth as the duo forced Cortes to an early exit. Jeffers' home run was a long swing that went low to the strike zone. Buxton would come two batters after Jeffers and deliver the heavy blow to NY.
"We needed a lot of things to go right to score runs like that against. He's a good pitcher. You could see it early in the game, some really odd-looking swings," Twins manager Rocco Baldelli said. "He has different stuff, but we made great adjustments tonight."
Despite the win, Minnesota is still short-handed. Reportedly, there are 13 players out on the injured list. Starting pitcher Joe Ryan remains posted on the COVID-19 list, while top hitter Luis Arraez had to be forced on the bench in the seventh inning during Tuesday's game after sustaining tightness in his pitching shoulder.
However, the Twins also were able to play designated hitter Carlos Correa who recently had return from COVID-19. He gave Minnesota a good lift by scoring twice.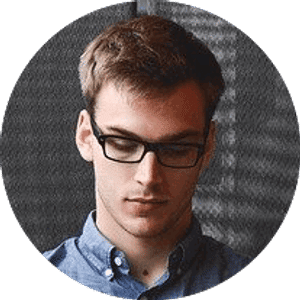 Jake Williams
Jake Williams is a sports gambling expert. He's been writing in the sports betting and DFS industry for over a decade. He specializes in MLB and NBA, along with College Basketball and College Football.