Missouri lands former Mississippi State quarterback Jack Abraham
May 17, 2022
Former Mississippi State quarterback Jack Abraham announced via Twitter on Monday that he would transfer to Missouri. Abraham initially entered the transfer portal in January.
Prior to sustaining an injury last year, Abraham competed with Will Rogers for the starting quarterback position at Mississippi State. However, he suffered a concussion and had a long recovery time.
After the NCAA granted him a medical hardship waiver, Abraham received interest from multiple schools, including Austin Peay and Ole Miss. His final decision was influenced by an offer from Missouri.
Connection with Missouri
According to Abraham, he received offers from several schools, but his two favorite programs stuck with him.
"I heard from the Mizzou receivers coach [Jacob Peeler] a couple months back or so," Abraham said. "He said at that time they were in the market, but the talks didn't really heat up until really the last week and half, two weeks. They said they were really interested and wanted me to get out there and check out the place, so that's what I did this past weekend. Fell in love with it."
Abraham said he felt a connection with the coaches upon arriving in Missouri. He claimed he was confident that he would make a smooth transition after spending his entire college career under multiple offensive coordinators.
During his visit to Missouri, Abraham spent some time with quarterback coach Bush Hamdan. The 6-foot QB said he was impressed by how Hamdan interacted with the players and how he seemed like a coach who would be able to help him excel.
"I was able to talk to the quarterbacks coach, Bush Hamdan, for a good two hours on Saturday, and the way he presented himself and seemed as a coach really fired me up because I could really see myself playing for him and having a successful year under him," said Abraham.
Missouri's offensive scheme is similar to what Abraham ran at Mississippi State. The senior QB said that the various concepts he learned during his time at the new school were similar to those he used in his previous team. Learning a new set of terminology was the main goal of this transition.
Competing for starting nod
With over three years of college football career under his belt, Abraham is expected to be the starting quarterback for Missouri. He should be able to compete with sophomore Brady Cook and freshman Tyler Macon for the position.
As a quarterback, Abraham is known for his accuracy and ability to make good decisions. The 205-pound QB also said he understood what he was doing and how he could get the most out of his opportunities.
"Purely as a quarterback, I consider myself to be someone who is very accurate. I have really good timing and think I'm a good decision-maker -- no second-guessing," Abraham said. "I go into a game knowing what I'm getting. I spend a lot of time in the film room so I know what I'm facing each week."
Being close to becoming the starting quarterback for Mississippi State was a huge boost for Abraham. Even though he has gone through a lot of adversity during his college career, it appears that he can still make good decisions.
After putting up impressive numbers at Southern Miss, Abraham said he was eager to show that he can excel at the next level.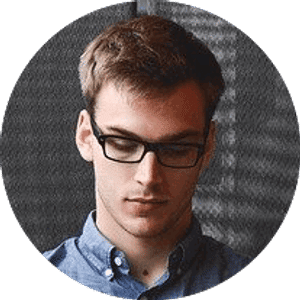 Jake Williams
Jake Williams is a sports gambling expert. He's been writing in the sports betting and DFS industry for over a decade. He specializes in MLB and NBA, along with College Basketball and College Football.