Minnesota Duluth vs. North Dakota Betting Preview
November 18, 2021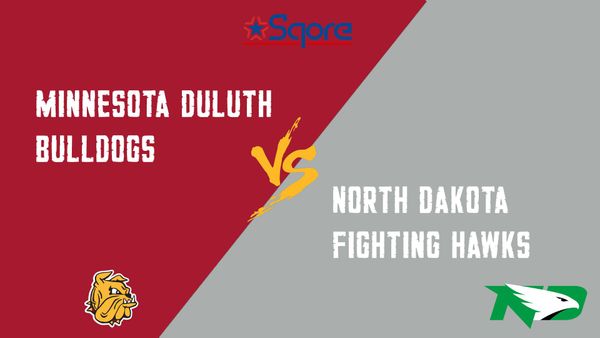 The beauty of the National Collegiate Hockey Conference is that there is almost always a ranked matchup every weekend. The league has four teams ranked in the top-10 and six in the top-13 among its eight conference members, and two of those in the top-six are facing off this weekend as North Dakota hosts Minnesota Duluth. The Bulldogs are 7-2-1 this season and ride a three-game unbeaten streak into this game with the Fighting Hawks, who are 8-3 and have won four straight contests. 
Minnesota Duluth vs. North Dakota Betting Pick
This game will be played at Ralph Engelstad Arena in Grand Forks, North Dakota at 8 p.m. on Friday, November 19, 2021.
Why bet the Under:
✅ Minnesota Duluth's defense has been doing great work heading into this set of contests, having not allowed a goal in nine straight periods and an overtime. Overall it has allowed one goal or fewer in four of its last five games as Ryan Fanti has backstopped the Bulldogs with a 1.36 goals against average and .946 save percentage.
✅ North Dakota's defense has been hit or miss, but it has mostly been effective, holding six opponents to two goals or fewer. It has been especially impressive at home as four of their six opponents at Ralph Engelstad Arena have been held to one goal or fewer this season.
✅ The Bulldogs are scoring less than three goals per game and have been limited to three goals or fewer in seven of their 10 games. All four times the Fighting Hawks have been held to less than four goals this season came against ranked foes.
✅ Nine of the last 10 meetings between these teams have featured five goals or fewer, so this has typically been a defensive struggle no matter how good or bad each team has been.
Minnesota Duluth is already getting comfortable with postseason hockey with a lot of low-scoring, tight-checking games in the early part of the season. The Bulldogs are 7-2-1 with that one tie being a 0-0 tie in their last game to run their shutout streak to three straight games. They are averaging just 2.8 goals per game but are allowing just 1.8 goals per game while holding a slim 29-25 advantage in shots. Ryan Fanti is the key to the defense with his .946 save percentage and 1.36 goals against average in eight starts this year for Minnesota Duluth. He has helped keep opponents to a 13.5 percent success rate on the power play and a 7.2 percent shooting percentage.
However, the offensive woes are the other part of the tight games as the Bulldogs have struggled to score consistently. Minnesota Duluth has only scored on 9.7 percent of its shots and no one on the team has more than eight points through 10 games. The Bulldogs convert at an average 17.1 percent rate on the power play and have lost 52.6 percent of faceoffs this year. Tanner Laderoute leads the team with five goals while Blake Biondi and Noah Cates share the lead with eight points each. Cates is one of three players with five assists to lead the team and the only player with two power-play goals this season for the Bulldogs.
North Dakota is more of a fast and loose team with plenty of high-scoring contests among their 11 games this season. The Fighting Hawks still have emerged victorious in eight of those contests, but it's the offense that has been carrying the way this season. Three different players have at least six goals this season, led by the seven from Ashton Calder, and four players have tallied at least 10 points, led by Jake Sanderson's 15 points on six goals and nine assists. Riese Gaber also has six goals to his credit, three of which have come on the power play, which has scored on 28.2 percent of its chances this season. 
Although the Fighting Hawks are averaging nearly four goals per game, they have also allowed 2.5 goals per contest this year. This doesn't seem like a lot until you realize teams are averaging less than 23 shots per game leaving North Dakota with a team save percentage below .900. Zach Driscoll has started all 11 games this year for North Dakota and he has a 2.38 goals against average but a .896 save percentage. Driscoll has had more games this year in which he's saved less than 20 shots (six) than more than 20 shots, and he's only had to make more than 25 saves twice. The Fighting Hawks also are killing off less than 80 percent of their penalties, which is something they must address in the future.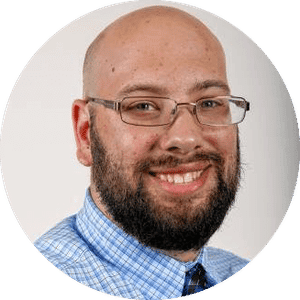 Josh Walfish
Josh Walfish is an award-winning journalist who has covered college sports for the past decade. He most-recently was chronicling the UMass Minutemen and now works as a freelancer writer and editor based out of Chicago.