Michigan vs. Villanova March Madness Betting Prediction 3/24/22
March 23, 2022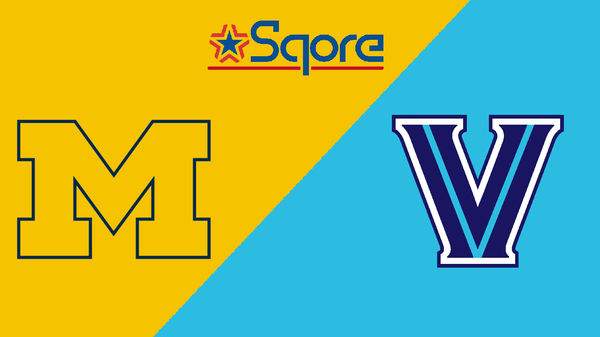 Michigan picked a good time to find its groove as it rolled to a pair of upsets over Colorado State and Tennessee to advance to the Sweet 16. Villanova had an easier route to the regional semifinals, rolling past Delaware then holding off Ohio State. The Wolverines were plagued by inconsistency during the season, but they played like the top-10 preseason team they were, which makes this matchup exciting.
Michigan vs. Villanova Betting Pick
This game will be played at the AT&T Center at 7:20 p.m. Eastern on Thursday, March 24, 2022.
Why bet on the Wolverines:
✅ Eli Brooks might not get a lot of attention for Michigan, but he has shown up in a big way in the first two rounds of the NCAA Tournament. Brooks is averaging nearly 20 points per game after dropping 23 in the win over Tennessee, and he's led the Wolverines in assists in both games with 11 over the two contests. He also added seven rebounds against Colorado State, which tied a season-high. 
✅ Villanova plays a six-man rotation for all intents and purposes, and Justin Moore has had a rough go of things lately. He's shot 33 percent or worse in four of the five postseason games – the Delaware win being the exception – and twice was held to single digit points. Even when he does enter double figures, he's taking 15 or more shots per game in order to score 15 points, which makes him fairly inefficient for a second-leading scorer. 
✅ Michigan has made at least half of its shots in five of its last seven games, including both games at the NCAA Tournament. The Wolverines have also scored at least 75 points in five of its last seven games, the best stretch for the Michigan offense in 2022. 
✅ Eight of Villanova's last 12 games have been decided by six points or fewer and 10 of 12 have been decided by 10 points or fewer. A main reason is the Wildcats have shot 44 percent or worse in five of their last seven contests during this current winning streak. 
✅ This is a rematch of the 2018 national championship game that Villanova won in the same city where the Wildcats defeated the Wolverines. These teams also met in the 1985 NCAA Tournament, another Villanova victory, but Michigan has won two of the three regular-season meetings. 
Michigan certainly picked the right time to play its best basketball of the season, overcoming an inconsistent season to power itself to two big upsets. It's not just that the Wolverines beat both Colorado State and Tennessee, but they actually had to rally from behind in both games to secure their spot in the Sweet 16 for the fifth straight tournament. Whether or not Michigan can make it three Elite Eights in four events is a bigger question.
The inconsistencies from the Wolverines are hard to see with their offense, which shot 47.4 percent from the field in Big Ten play and held an average rebound advantage of five rebounds per game. The issue was the defense that also allowed 47 percent shooting and 34.6 percent from behind the arc. Michigan lost one game the entire season when holding a team under 46 percent shooting, and was 4-13 when allowing 46 percent or better. The Wolverines even alternated wins and losses for 11 straight games before beating Tennessee to repeat a result in consecutive games.
Individually, Michigan has one of the elite players in the country with Hunter Dickinson, who shot 55 percent from the field and averaged 18.7 points and 8.4 rebounds per game. He was the one constant amid the chaos for the Wolverines, and it was the players around him that dictated Michigan's success. DeVante Jones averaged 4.6 assists per game as the transfer point guard while contributing a little more than 10 points per game. Caleb Houstan also chipped in a little more than 10 points per game while freshman Moussa Diabate added nine points and six rebounds per game. The true wild card was Eli Brooks, who averaged more than 12 points per game and shot 38.7 percent from distance, but rarely stayed consistent for long stretches.
Villanova is quietly a dynasty in college basketball with two national championships and four Sweet 16 appearances over the last six tournaments. The Wildcats are always a prime candidate for an early upset, but when they survive the opening weekend, they are a dangerous team. Villanova has made the Final Four three times in four tries since 2009 when moving on to the regional, the exception being last year's loss to the eventual national champions. That setback was also just the second Sweet 16 loss for the program since the 1985 championship.
This year's Wildcats show all of the classic traits of previous teams with efficient shooters, stifling defense and an unheralded superstar who shows up in big moments. Villanova is only shooting 44 percent from the floor this year, but it is making 36 percent of its 3-point attempts to boost the offense. It's also limiting teams to just over 30 percent 3-point shooting against it as part of a 41 percent overall defensive field goal percentage. The Wildcats are grinding out an advantage on the glass most nights and average more than 13 points off turnovers per game.
Collin Gillespie is a thorn in the sides of so many of Villanova's opponents because of his clutch gene. It's not that he averages 16 points per game or is shooting better than 41 percent from 3-point range, but when he decides to take over games. He's at his best down the stretch in taking over games and allowing Villanova to secure a victory. Three other Wildcats average in double figures including Justin Moore at 15 points per game, as well as Jermaine Samuels, who averages 10.7 points per game in addition to his team-high 6.4 rebounds per game. Caleb Daniels is also just over 10 points per game, but is shooting nearly 40 percent from beyond the arc this season, too.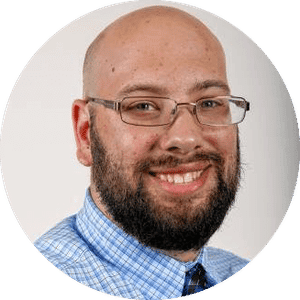 Josh Walfish
Josh Walfish is an award-winning journalist who has covered college sports for the past decade. He most-recently was chronicling the UMass Minutemen and now works as a freelancer writer and editor based out of Chicago.