Michigan vs Michigan State Betting Prediction 1/29/22
January 29, 2022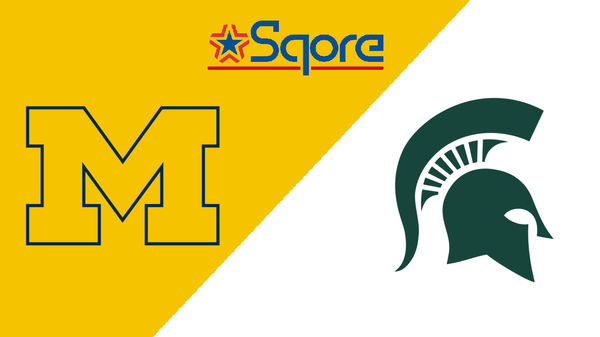 Michigan has won three straight games as it travels to in-state rival Michigan State for a massive Big Ten battle for both teams. The Wolverines are trying to build some momentum in order to look like a preseason top-10 team and the current three-game winning streak is the longest winning streak of the season. Meanwhile the 10th-ranked Spartans return home trying to find some consistency after splitting a pair of games against ranked foes last week.
Michigan vs Michigan State Betting Pick
The Pick: Michigan State -3.5
This game will be played at Breslin Center at 12:30 p.m. Eastern on Saturday, January 29, 2022.
Why bet on the Spartans:
✅ Eli Brooks scored in double figures in Michigan's first 10 games to help him be the team's second-leading scorer. Yet he's dropped to fifth in conference play as his scoring average plummeted from 11.5 points per game to 8.7 points per game against Big Ten foes. He's been held to single digits in three of the Wolverines' five games in 2022 and has not scored more than 12 points in any Big Ten game while shooting just 37 percent from the floor in seven conference games.
✅ Joey Hauser averages the fewest points among Michigan State's starting five, but he does a lot for the Spartans as a veteran leader. The transfer had 11 rebounds in just 24 minutes during the win over Wisconsin then added seven boards in 24 minutes against Illinois. Earlier this year against Nebraska, he had eight rebounds and five assists in 21 minutes on the floor. Hauser is averaging a team-best 6.4 rebounds per game in Big Ten games and is also averaging seven points and more than two assists per game in conference play.
✅ Michigan is 3-7 when allowing 65 or more points this season, putting a heavy burden on its defense to lead the way to success. One of those victories was a blowout of Nebraska, which added on a lot of points in garbage time to hit 67, but Buffalo and Northwestern both came close to knocking off the Wolverines at home. Half of those 10 games of allowing at least 65 points came away from Ann Arbor.
✅ Michigan State has dominated the glass in Big Ten play, owning a nine-rebound advantage over conference opponents this season. Northwestern is the only team to grab more than 32 rebounds against the Spartans among Big Ten foes, and the Spartans have held a double-digit advantage in rebounding in three of their last five games. Michigan State has also blocked at least five shots in four of the last five games.
✅ The Spartans have won 10 of the last 15 matchups with the Wolverines, including four straight meetings outside of Ann Arbor. Michigan State has also won seven of the last nine games against Michigan in East Lansing, a streak that began back in 2012.
The Pick: Michigan State -3.5
Michigan began the season with high expectations, but the Wolverines have fallen short of those projections so far this season. The Wolverines are winless against ranked foes and are just 10-7 overall, including a 4-3 mark in Big Ten play. The statistics don't necessarily match Michigan's record, however, as the Wolverines look far better on paper than the results show. In conference play, the Wolverines are shooting 50 percent from the floor and nearly 40 percent from behind the arc, slightly better than their season averages of 48 percent shooting and 36.5 percent 3-point shooting. The defense has held up, too, keeping opponents to 30 percent from long range and 42 percent from the field. Yet Michigan has not won a Big Ten game this season without shooting 50 percent from the floor and are 2-4 when allowing opponents to shoot 48 percent or better. 
Hunter Dickinson is the anchor of the Michigan offense with his 16.5 points and 8.4 rebounds per game this season. He has become a bigger offensive threat in Big Ten game by averaging 19 points per game in conference, but he's averaging nearly a full rebound less in league contests. Caleb Houstan has also raised his profile in the Big Ten by averaging 13.4 points and 4.7 rebounds per game, up from his season averages of 10.7 points and 4.4 rebounds per game. Eli Brooks is still the second-leading scorer at 11.5 points per game, but he's averaging less than nine points per game in conference play, the fifth-most on the team. Moussa Diabate has picked up some slack with 10.5 points and eight rebounds per game in the Big Ten as has DeVante Jones, who is averaging nearly 10 points per contest in conference action.
It has rarely been easy for Michigan State this season, but the Spartans have at least proven themselves as one of the top teams in the nation. It is hard to fault the last week for Michigan State with a big win at Wisconsin followed by a tight loss at Illinois in a battle against two of the other three teams with two losses in the Big Ten. The Spartans are now 15-4 overall and 6-2 in conference after the split, setting up an exciting back half of the season in the race for the league title. Michigan State's key has been its defense, which has limited foes to just 40 percent shooting overall and 30 percent from behind the arc in Big Ten play. The Spartans have kept opponents to 33 percent 3-point shooting or worse in five of six games in 2022. The Michigan State offense is coming off its worst performance of the season against Illinois, but that one-point loss dropped the Spartans to 3-1 this year when shooting 40 percent or worse.
The Spartans really don't have a true superstar on the team, which is unique for a top-10 team in this modern era. Gabe Brown is the leading scorer at 13.4 points per game and he also averages 4.7 rebounds per game, but he isn't a dominant force by any means. Max Christie is averaging slightly more than 10 points per game, the only other Michigan State player in double figures. Marcus Bingham Jr. and Malik Hall are just shy of 10 points per game, but both add other key attributes like rebounding, where Bingham leads the team with 6.9 per game and Hall averages five per contest. Joey Hauser is also averaging more than six rebounds per game while the dynamic duo of A.J. Hoggard and Tyson Walker lead the backcourt in assists. Walker averages five helpers per game while Hoggard averages 4.6 per game while adding six to seven points per game as well.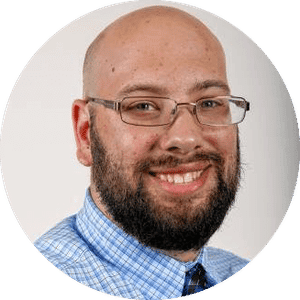 Josh Walfish
Josh Walfish is an award-winning journalist who has covered college sports for the past decade. He most-recently was chronicling the UMass Minutemen and now works as a freelancer writer and editor based out of Chicago.