Illinois vs. Michigan Betting Prediction 2/27/22
February 26, 2022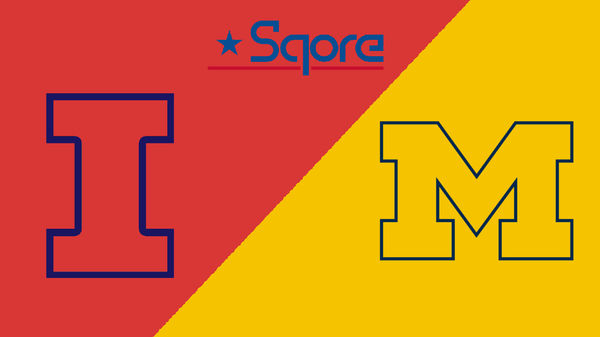 Illinois is trying to keep its hope at a Big Ten title alive as it travels to Michigan to face the Wolverines. The Fighting Illini won the first meeting of the year with the Wolverines more than a month ago, but now has to deal with a more confident Wolverines squad, even without coach Juwon Howard. Illinois is coming off a tight home loss to Ohio State while Michigan staved off Rutgers at home in its first game without Howard on the sideline due to suspension.
Illinois vs. Michigan Betting Pick
The Pick: Illinois Moneyline
This game will be played at the Crisler Center at 2 p.m. Eastern on Sunday, February 27, 2022.
Why bet on the Fighting Illini:
✅ Jacob Grandison might only be averaging 10 points per game in conference, but he enters this matchup on a hot streak. He's averaging 19 points per game in his past two games while sinking half of his 3-pointers and 59 percent of his total shots in that stretch. He's also averaging four assists and 3.5 rebounds in that stretch, providing yet another scorer Michigan will need to be wary of in this game.
✅ Moussa Diabate has shown flashes of his brilliance this season, but it's been a very inconsistent year for the freshman from Paris. He's been held to single digit points five times in the past seven games, including three times with three or fewer points. He did manage nine points and six rebounds in the first meeting with Illinois, but has struggled to stay consistent rebounding as well with three or fewer rebounds in half of his last six appearances for the Wolverines.
✅ Illinois has been good all year at turning opponents' mistakes into points for itself, including turning 12 Michigan turnovers into 15 points in the first meeting. The Fighting Illini have scored at least 13 points off turnovers in four of their last five games, and have reached double digits in that category 11 times in Big Ten play this season. In addition, Illinois has scored at least 10 fastbreak points in three of its last five games by pushing the pace after takeaways or missed shots.
✅ Michigan's lack of scoring depth is a concern for a team that has alternated over the last six games between scoring 70-plus points and 63 or fewer points. The Wolverines have made less than 32 percent of their 3-pointers in five of the past six games and have sank more than 33 percent of 3-pointers just five times in 2022. Over the past six games, Michigan has made just 28.5 percent of its 3-pointers, and the Wolverines have made five or fewer 3-ponters six times in the past nine games.
✅ After winning earlier this year, Illinois has now won four straight against Michigan, which includes the past two trips to Ann Arbor. The last time the Fighting Illini won more than four straight against the Wolverines was more than two decades ago when Illinois won 11 straight from 2000 through February of 2006. Overall, the Fighting Illini are 4-5 in their last nine visits to Ann Arbor.
The Pick: Illinois Moneyline
Illinois dropped several chances for a marquee win early, but the Fighting Illini made up for it with their play in Big Ten action. They've been far from perfect and there's been some inconsistency against conference foes, but the Fighting Illini are in prime position to at least try to claim a share of the conference title. With just three games left in the regular season, Illinois is 19-8 overall and 12-5 in the Big Ten, leaving it just one loss behind Wisconsin atop the standings and equal with Purdue and Ohio State in the loss column. 
The Fighting Illini have shot at least 41 percent from the field in eight of their last nine games, a stretch that includes shooting at least 30 percent from behind the arc six times. Illinois has scored at least 73 points five times in the past seven games and are now averaging 74 points per game in conference play while shooting 44.3 percent overall and 34.3 percent from long range. The defense has had some moments of dominance, but the overall shooting percentage allowed in conference play is still 42 percent while holding foes just below 33 percent 3-point shooting. Illinois has allowed three straight opponents to shoot at least 46 percent from the field after holding five of the previous six foes below 40 percent. 
Kofi Cockburn is the anchor for Illinois on both sides of the ball, leading the team with 20 points and 10.8 rebounds per game in conference play. Trent Frazier is averaging nearly 13 points per game, but he's dishing out 4.5 assists per game and also has 22 steals in 17 Big Ten games. Alfonso Plummer is one of the main 3-point shooters for the Fighting Illini, shooting nearly 39 percent from long range while averaging 14.4 points per game. Jacob Grandison is shooting 36 percent from behind the arc and is the fourth and final Illinois player averaging at least 10 points per game in league play. Da'Monte Williams doesn't add a lot of scoring, but he is the team's second-leading rebounder at nearly five per game as the fifth starter for Illinois.
It's been a disappointing season to say the least for Michigan, which went from a preseason top-five team to a 15-11 record, and just 9-7 in Big Ten play. The Wolverines have won consecutive games just twice during conference play with an offense that has struggled to maintain any sort of consistency this season. Michigan is averaging 72.8 points per game in its 16 conference games, but over the last six games, the Wolverines have alternated between scoring less than 65 points and scoring at least 70 points. Michigan has won just twice when scoring less than 70 points in a game this season and lost just twice when hitting that 70-point plateau.
One area where Michigan has excelled is shooting percentage, eclipsing 46 percent from the floor five times in the last eight games to raise the team shooting average to nearly 47 percent in conference play. However, the Wolverines struggle from behind the arc and have shot less than 32 percent from deep six times in the past eight games. Michigan's defense has allowed each of its last 10 opponents to shoot at least 40 percent from the floor, with six shooting at least 49 percent from the field. Big Ten foes are now shooting 46 percent from the floor against the Wolverines this season and opponents are shooting 44 percent overall against Michigan.
Each of the five Wolverines starters are averaging at least 10 points per game, but the reserves have not added much to the Michigan offense. Hunter Dickinson leads Michigan with 19.9 points and 7.9 rebounds per game in conference while also blocking 1.3 shots per game and dishing out 2.6 assists per contest. Eli Brooks and Caleb Houstan are both averaging between 11 and 12 points per game, and supply the perimeter shooting for the Wolverines. Brooks is shooting better than 39 percent from long range and Houstan is above 38 percent, the difference being Brooks is averaging nearly three assists per game and Houstan averages more than four boards per game. The main distributor is DeVante' Jones at nearly five assists per game while Moussa Diabate is turning heads with 10 points and 6.1 rebounds per game.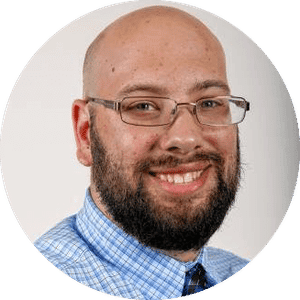 Josh Walfish
Josh Walfish is an award-winning journalist who has covered college sports for the past decade. He most-recently was chronicling the UMass Minutemen and now works as a freelancer writer and editor based out of Chicago.