Michigan State vs Illinois Betting Prediction 1/25/22
January 25, 2022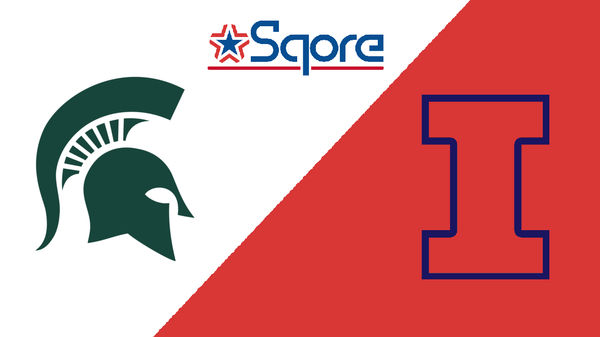 Illinois is trying to snap a two-game losing streak and battle its way back to the top of the Big Ten when it hosts No. 10 Michigan State. The Spartans got back on track in a big way last time out at Wisconsin and jumped into the driver's seat in the conference race as they make the trek south to Champaign. The Fighting Illini have been plagued by inconsistency all season long and are looking to regain their winning ways after losing their perfect record in conference last week.
Michigan State vs. Illinois Betting Pick
The Pick: Michigan State +5.5
Great promotions
Best Multi interface platform
Easy registration process
UP TO $1000 BONUS
This game will be played at State Farm Arena at 7 p.m. Eastern on Tuesday, January 25, 2022.
Why bet on the Spartans:
✅ Michigan State's scoring depth is impressive and makes it extremely difficult to defend the Spartans. Leading scorer Gabe Brown was limited to just three points against Wisconsin, but five other Spartans scored at least 10 points, including three reserves to boost Michigan State to an impressive road win. The Spartans have eight players averaging at least six points per game this year.
✅ A lot of Illinois' hopes rely on the status of Kofi Cockburn, who is questionable for the game due to a concussion. The Fighting Illini have lost twice with Cockburn out of the lineup and lost a third game in his first game of the season. Illinois has lost twice to top-10 foes with Cockburn on the floor and recently lost to Maryland without him.
✅ The Spartans' offense has been very efficient against teams not named Northwestern since the start of Big Ten play. Over the past nine games, the Spartans have shot better than 47 percent seven times, including five games above 50 percent shooting. The two exceptions are the two games with the Wildcats, but the Spartans are still shooting 48.5 percent from the field, including 40 percent from behind the arc in Big Ten games.
✅ Illinois is 0-4 when it gets outrebounded this season despite ranking third nationally in rebounding margin. The two teams to grab the most rebounds this season against Illinois are also the only two top-10 teams the Fighting Illini have faced this season. 
✅ Michigan State has won seven of the last nine meetings with Illinois, including three road wins over the Fighting Illini. 
The Pick: Michigan State +5.5
Great promotions
Best Multi interface platform
Easy registration process
UP TO $1000 BONUS
There was no faulting Michigan State for its first two losses of the season, falling to Kansas and Baylor in non-conference play. However, losing to Northwestern at home seemed to be a needed wake-up call for the Spartans, who went on the road and pounded Wisconsin to move to 15-3 on the season with a 6-1 mark in the Big Ten. What Michigan State lacks in star power, it makes up for with excellent team basketball with nearly 17 assists per game and 40 rebounds per game. The offense has been locked in all year, shooting 47 percent from the field and 39 percent from behind the arc. The defense has been equally strong, limiting opponents to 39 percent total shooting, including just 30 percent from long range.
The Spartans don't have a strong go-to scorer with Gabe Brown's 13.6 points per game leading the team. Max Christie is the only other player averaging in double figures, though Malik Hall and Marcus Bingham Jr. are less than half a point away from that average. The team-first attitude continues with rebounding as Bingham leads the team with 6.9 per game, but Joey Hauser averages 6.4 per game and Hall is averaging five rebounds per game. Tyson Walker is averaging five assists per game and A.J. Hoggard is close behind at 4.7 per game while Bingham is also averaging 2.6 blocks per game. In Big Ten action, four different players are averaging at least five rebounds per game while eight players are averaging at least six points per game.
Inconsistency has plagued Illinois all season, regardless of whether or not Kofi Cockburn is in the lineup for the Fighting Illini. Few can fault the Fighting Illini for their four-point loss to Arizona at home nor its double-overtime setback at home against Purdue. However, losing by 20 to Cincinnati on a neutral floor and 16 on the road to Maryland were signs of Illinois failing to live up to their potential. At full strength, Illinois is an offensive juggernaut with five players averaging double figures and also the third-best team in the country in rebounding margin. Yet the Fighting Illini are battling to stay in the top-25 with a 13-5 record overall despite their 6-2 Big Ten record because Illinois is shooting two percentage points worse from the field and four percentage points worse from behind the arc in conference play.
Cockburn is the focal point of the Illinois offense with his 21 points and 12 rebounds per game this season, including 18.4 points and 12.7 rebounds per game in Big Ten play. However, the Fighting Illini have some excellent guard play around Cockburn in the middle, especially with Trent Frazier and Alfonso Plummer at the helm. Plummer is averaging 16.4 points per game while shooting 41 percent from 3-point range while Frazier is scoring 13.4 points per game and leads the team with 58 assists. Jacob Grandison is averaging 11.6 points per game, but the underrated key for the Fighting Illini might be Da'Monte Williams, who is tied with Frazier with 58 assists but also ranks second with 5.5 rebounds per game. Williams is only averaging four points per game, but his other contributions is a major reason he earns 30 minutes per game for Illinois.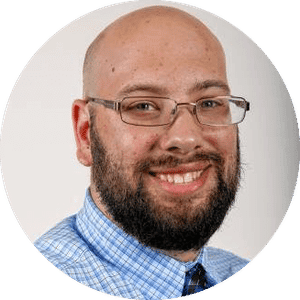 Josh Walfish
Josh Walfish is an award-winning journalist who has covered college sports for the past decade. He most-recently was chronicling the UMass Minutemen and now works as a freelancer writer and editor based out of Chicago.