Michigan State Spartans sign head coach Tom Izzo to new deal
August 30, 2022
Michigan State Spartans longtime head coach Tom Izzo might finally put down his whistle after serving for the program as an assistant and head coach since 1983. In a contract signed earlier this month, Izzo inked a rolling five-year, $6.2 million agreement, which will keep him at Michigan State until he decides to retire.
The contract promoted him to a special role within the school's athletic department as a Special University Advisor to the Athletics Director. Izzo will cash out $6.2 million in the first year and $750,000 annually for the additional five years.
Izzo's new contract
The new role was among the few other changes on Izzo's contract. Multiple reports hold that the 67-year-old's initial extension deal, signed earlier on August 11, did not feature such a clause.
His annual pay was also bumped up to almost $7 million. Should the school fire him without cause, Michigan State owes him $7 million from the initial value of $1 million. Similarly, if Izzo parted way to coach another program, he would owe the Spartans $500,000.
Michigan State vice president and athletic director Alan Haller, via a release earlier this month, explained that Izzo's new contract was made to benefit the school, the coach, and his family.
"Twelve years ago, Tom Izzo said he would be a Spartan for Life, and today's announcement further demonstrates and renews this commitment. We have worked collaboratively to come up with a contract which benefits the University, Coach Izzo, and his family," Haller said.
The two-time NABC Coach of the Year is also eligible for other bonuses in the deal, including $100,000 for winning the Big Ten tournament, use of private jets, football tickets, country club membership, and more.
"It is nice to know that they want to invest in me," Izzo said. "Michigan State has been a home to me and my family for 40 years and I'm ecstatic to sign this contract. We have worked hard to maintain championship standards and I'm as energized to coach now as I was when I started as the head coach in 1995.
"When you look at the last 10-12 seasons in men's basketball and football, both under Coach (Mark) Dantonio and Coach (Mel) Tucker, you'd be hard-pressed to find a school with more success. But I know the best is yet to come – not only for our two programs but for the entire department."
Izzo's career
Izzo is a longtime coach of the Spartans. To this date, he is the longest-tenured basketball coach in the Big Ten Conference.
He began working for the program in 1983 as an assistant coach after serving in the same role for the Northern Michigan Wildcats from 1979 to 1983.
The Naismith Basketball Hall of Famer was promoted to head coach in 1995. Since then, Izzo have brought the Spartans to claim a single national championship title and two conference championship tournaments and led the team to over 20 NCAA Tournament appearances—nine of which were final four. Izzo has accumulated an overall of 666–267 (.714) in his career at Michigan State.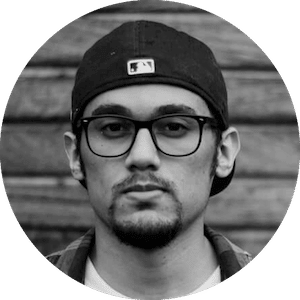 Gus Anderson
Gus Anderson is a gambling wizard. As a kid he dreamt about becoming a Tennis, Hockey and Golf professional but ended up as a gambling professional with focus on both sports & casino.