Michigan State at Wisconsin NCAA Basketball
January 20, 2022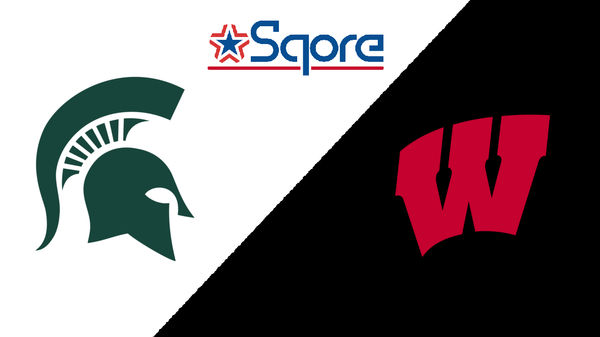 A classic Big Ten rivalry is reignited Friday night when No. 8 Wisconsin hosts No. 14 Michigan State. The Badgers enter the game on a seven-game winning streak while the Spartans have had nearly a week to recover from a home loss to Northwestern. This is just the fourth true road game for Michigan State this season while Wisconsin is 8-1 at the Kohl Center already this season.
Michigan State at Wisconsin Betting Pick
This game will be played at the Kohl Center at 9 p.m. Eastern on Friday, January 21, 2022.
Why bet on the Badgers:
✅ Johnny Davis has been a nearly unstoppable force for Wisconsin in Big Ten play with an average of 24.3 points and nine rebounds per game in seven conference games. Davis is shooting 46 percent from the field in those seven contests, including 36 percent from behind the arc. 
✅ Gabe Brown leads the Spartans in scoring with 14.2 points per game, but he's been held to 14 points or fewer in three straight games. Brown was limited to just 10 points in Michigan State's opener against Kansas then scored only 13 against Baylor. He also has two of the four 20-point games by a Michigan State player this season.
✅ Wisconsin rarely commits turnovers and have just four games with double digit turnovers in the first 17 contests of the season. Michigan State has just one game with single digit turnovers and has committed at least 13 in its last four games, which is more than the Badgers have committed in any one game this year.
✅ This is Michigan State's fourth game against a ranked opponent and it is 1-2 this year against ranked competition. The Spartans are 0-2 against top-10 foes like Wisconsin and lost both the matchups with Baylor and Kansas by double digits. 
✅ Wisconsin leads the all-time series with Michigan State 47-26 in Madison, including a 12-4 record at home since 2003 against the Spartans. 
It felt like this could be a breakthrough season against for Michigan State after a pair of down years, but the Spartans have still struggled to gain a quality win. Their best win came in the Bahamas against Connecticut and they really weren't tested to start Big Ten play. Michigan State enters Friday's game with a 14-3 overall record and a 5-1 mark in conference, but it must shake off a shocking loss to Northwestern at home nearly a week ago. The 62 points the Spartans scored against the Wildcats were the second-fewest they have scored all year, trailing just the 58 points they had against Baylor. 
Gabe Brown and Max Christie are the only Spartans averaging at least 10 points per game, but Michigan State's success is derived from its depth. The Spartans are shooting 46 percent from the field and 39 percent from 3-point range not on the back of one player, but a team effort that has eight players averaging at least six points per contest. The same can be said about Michigan State's rebounding in conference action with four players all averaging between five and six rebounds per game. Marcus Bingham Jr. and Joey Hauser are the only two averaging more than six rebounds per game on the season, but they are all just part of the pack when it comes to crashing the glass in conference play. 
Anyone who dared question Wisconsin before the season was quickly put in their place when the Badgers dominated the Maui Invitational. It has been much of the same all season for the 15-2 Badgers, who own a 6-1 mark in conference action so far. Wisconsin has won seven straight games since the ugly beatdown in Columbus, a stretch that includes a road win over Purdue and a 10-point home win over the Buckeyes in the rematch. The Badgers also own a non-conference win over Houston from the Maui Invitational, though Wisconsin missed out on some other big opponents due to upsets.
It is easy just to be in awe of Johnny Davis and how he is dominating the court for the Badgers this season. Davis is averaging 22 points and 7.5 rebounds per game this year for Wisconsin and has also dished out a team-high 39 assists. However, it is easy to lose sight of the contributions from Brad Davison and Tyler Wahl, both of whom are also averaging at least 11 points and four rebounds per game while registering at least 30 assists. Wahl is a bigger body threat for the Badgers and has boosted his average to seven rebounds per game in conference play. Davison is more the pure scorer, averaging 15 points per game and shooting 35 percent from behind the arc.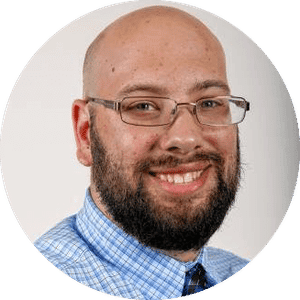 Josh Walfish
Josh Walfish is an award-winning journalist who has covered college sports for the past decade. He most-recently was chronicling the UMass Minutemen and now works as a freelancer writer and editor based out of Chicago.