Michigan DE Aidan Hutchinson declares for 2022 NFL Draft
January 7, 2022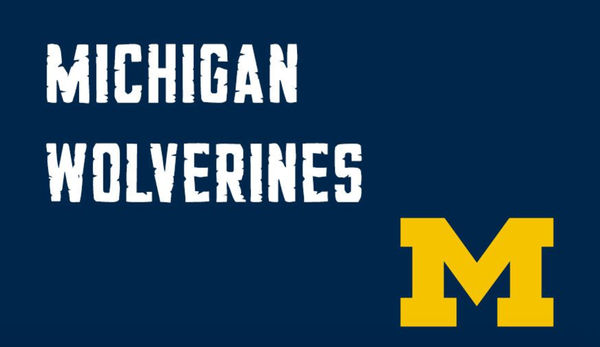 After a successful season, many Wolverines are looking ahead to the next level. One of them is Aidan Hutchinson. Wednesday, the 6-foot-4, 250-pound defensive end announced that he would leave Michigan to enter the 2022 NFL draft.
Hutchinson is regarded as one of the top prospects for the 2022 NFL draft. Due to his incredible season, the DE was invited to the 2021 Heisman ceremony as a runner-up. Hutchinson is a hard worker and an incredibly productive player who will make an NFL team very happy in the future. With his achievement in college football, the 21-year-old is projected to be in the top five and might even be the No. 1 overall pick for the 2022 NFL draft.
Rivalry for top overall pick
The biggest rival for Hutchinson to become the first pick is Oregon's Kayvon Thibodeaux. Derrik Klassen, a member of the B/R Scouting Department, argued Hutchinson still lacks the flexibility and movement skills that would allow him to compete against elite players.
"To be fair, Hutchinson is a bit stronger and more technically refined right now. But he just does not have the movement skills in space and flexibility around the edge to rival Thibodeaux's potential," Klassen said.
Although Klassen expected Hutchinson to improve his skills as a professional player in the NFL and have a good rookie year, Thibodeaux's intangibles and versatility should make him a better player for the long haul.
"There's a good possibility Hutchinson starts off stronger during his professional career, but Thibodeaux has more ways to win, and that should make him the better player in the long run," added Klassen.
On the other hand, according to Vegas oddsmakers, Hutchinson is the favorite to be the top overall pick. Since the Detroit Lions might still have a shot at landing the top pick, Lions might have just picked the Heisman Trophy runner up. Beyond the sentimental factor, Hutchinson's size and ability to play defensive tackle make him an ideal fit for the Detroit Lions.
In a statement on his Twitter, Hutchinson said that he would be heading to the next journey and thanked his teammates and the fans for supporting him during his time at Michigan, "Onward and upward to the 2022 NFL draft. Thank you for everything, Wolverine nation and beyond."
Hutchinson also thanked the university's coaching staff for their support during his time at Michigan. "To all my coaches, you believed in me and I believed in you. That was life-changing. The impact of experiencing great coaches and even better men is rare and I will always be indebted to you," he wrote.
In his post, Hutchinson mentioned that he spent years visualizing the moment when the Wolverines snapped Ohio State's eight-game losing streak. "I spent years visualizing the actual moments that unfolded in my final season at Michigan," he wrote.
In 2021, Hutchinson had a remarkable season, which included 62 tackles, 16.5 tackles for loss, and 14 sacks. He also had three pass deflections, two forced fumbles, and one fumble recovery.
More Wolverines declares for NFL Draft
In a surprise move, wide receiver Daylen Baldwin also announced that he would be entering the draft. Baldwin caught 17 passes for 256 yards and two scores during the season. Despite not being a high draft prospect, Baldwin is still capable of making a roster spot even if he is not selected during the first round.
Finally, defensive tackle Christopher Hinton will skip his senior year and enter the 2022 NFL draft. At 6-4, 310-pounds, Hinton has the size and athleticism to impress NFL general managers. He finished his college career with 32 tackles and one sack.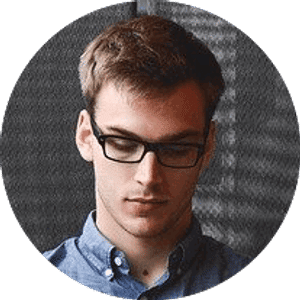 Jake Williams
Jake Williams is a sports gambling expert. He's been writing in the sports betting and DFS industry for over a decade. He specializes in MLB and NBA, along with College Basketball and College Football.