Michael Savarino to leave Duke over lack of playing time, captain Joey Baker to stay
April 20, 2022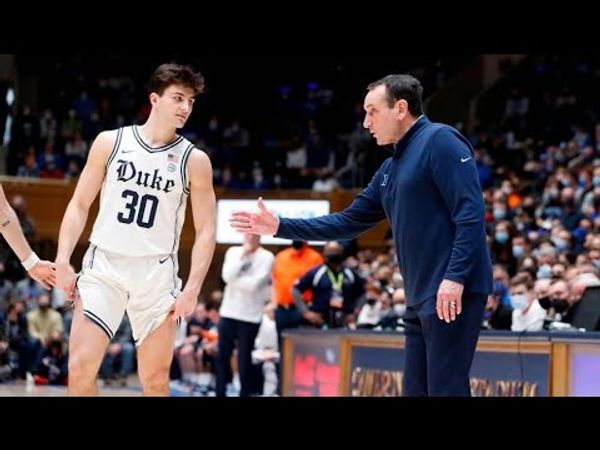 Following Mike Krzyzewski's retirement, the Duke Blue Devils have been left with a pinch in the roster situation. It is currently unclear if captain Joey Baker will return for his final season. Meanwhile, coach K's grandson, Michael Savarino, has put his name on the transfer portal.
According to Brendan Marks of The Athletic, Savarino will transfer to a smaller school after graduating from Duke this summer to get more playing time.
The 6-foot guard started his college career as a walk-on. He was granted a scholarship in the 2021-22 season, which was his grandfather's last year as the program's head coach.
In October, the 182-pound guard told All Sports Discussion that he received interest from various programs when he was in high school.
Despite being a senior for the upcoming season, he still has three years of eligibility left. He did not play a single game as a true freshman in the 2019-20 and 2020-21 seasons due to the coronavirus outbreak.
Due to the abundance of talents on the roster, Savarino only played 29 minutes throughout his three seasons at Duke. He contributed 13 points, six rebounds, and one assist.
The Durham-native guard is expected to receive interest from mid-major programs due to his potential to contribute in a significant role following his transfer. His departure will allow new Duke head coach Jon Scheyer to add another scholarship player.
Struggling captain
Baker was the forgotten man in the highly-anticipated recruiting class that featured Tre Jones, Zion Williamson, and RJ Barrett. This past weekend, he was supposed to be the center of attention at the Duke basketball banquet, but he ended up on the floor with a mysterious injury.
The next day, the program announced that Baker had undergone surgery and would be ready to play in the upcoming season.
It was widely believed that Baker would leave Durham after four seasons due to numerous issues with the program. However, Krzyzewski had other plans.
In February, the Hall of Famer decided to put Baker on the court against the Syracuse Orange due to the team's injury issues. The captain played 18 minutes in the game.
Despite being named a captain for the 2021-22 season, Baker struggled to crack the rotation. Due to his status as a graduate student, the program did not honor him in his senior season.
It was a lousy ending to Baker's career at Duke. He now, however, has the opportunity to change the narrative of his time at Duke by leaving the program as one of the program's most popular players.
Despite his return, it will be hard for Baker to earn playing time next season due to the addition of incoming talented players such as Jaden Schutt, Mark Mitchell, and Dariq Whitehead.
Aside from his three-point shooting ability, Baker's defensive capabilities and leadership skills will also be essential in determining how much playing time he gets next season.
Despite the retirement of Coach K, the Blue Devils are expected to remain among the elite programs in the country.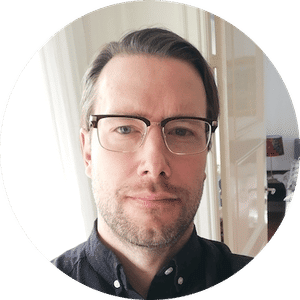 Martin Evergreen
Martin Evergreen is a sports betting professional who provides initiated betting picks and predictions. His main focus is on NHL picks, sportsbook promotions, and casino stories.