Miami vs. Kansas March Madness Betting Prediction 3/27/22
March 26, 2022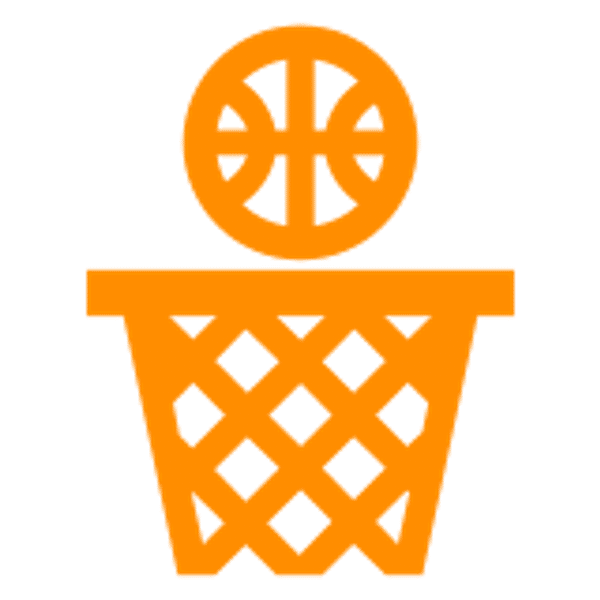 Miami continues to impress at every single turn this postseason, and now sits just one game away from the Final Four for the first time in school history. On the opposite sideline is a program that is very familiar with the Elite Eight in Kansas, which has been in this spot nine times since Bill Self took over. Experience isn't everything, though, as the Hurricanes' veterans are poised to set some more history over a program trying to extend its own legacy.
Miami vs. Kansas Betting Pick
Strong presence in US
Wide range of betting options
Generous bonus offers
UP TO $1,000
This game will be played at the United Center at 2:15 p.m. Eastern on Sunday, March 27, 2022.
Why bet on the Jayhawks:
✅ The Hurricanes have earned just 11 points from their bench during this NCAA Tournament run, which puts pressure on the starters to score. Miami is shooting just 23.6 percent from behind the arc in the tournament, largely due to Kameron McGusty shooting 4 of 23 from long range and Isaiah making just one of eight from distance. Miami's two leading scorers have not even been aided by Charlie Moore, who has made just 4 of 12 from 3-point range. 
✅ Remy Martin scored just 26 points in nine Big 12 appearances this season due to injury. He entered the NCAA Tournament averaging just over seven points per game this season for the Jayhawks. He's scored at least 20 points in consecutive tournament games, including 23 against Providence, and is now averaging more than 19 points per game in this tournament and finished in double figures in five straight games. 
✅ Miami has been badly outrebounded in all three NCAA Tournament games this year, losing the battle on the glass by at least eight in every contest. The Hurricanes' leading rebounder, Jordan Miller, is averaging less than five rebounds per game in the tournament, and only one player – Kameron McGusty – is grabbing more than five rebounds per game. Kansas is averaging 16 second-chance points per game in three NCAA Tournament games this year.
✅ Kansas is known for its offensive firepower, but it has played some exceptional defense in the first three NCAA Tournament games. It has held teams to 34.1 percent shooting overall and 29.2 percent from behind the arc, much improved from the Big 12 Tournament and more in line with the Jayhawks' performance in Big 12 play during the regular season.
✅ Kansas is just 3-5 in Elite Eight games under Bill Self, and this is the third time the Jayhawks have faced a double-digit seed in the Elite Eight, splitting their first two contests.  However, Kansas has appeared in the last three Final Fours in New Orleans, reaching the national title game the past two times the city has hosted the Final Four.
Strong presence in US
Wide range of betting options
Generous bonus offers
UP TO $1,000
From this point on, Miami is playing in the biggest game in program history as the Hurricanes are in the Elite Eight for the first time in the program's history. Every step of the way over the past three weeks, Miami has not faced much pressure and looked like the best team on the floor more days than not. This team showed all of the confidence and poise in taking down USC and Auburn in the first two rounds, then overwhelmed Iowa State in the Sweet 16. This is going to be a different challenge for the Hurricanes, but they split two meetings with Duke this year and beat North Carolina this season, both of which are also in the Elite Eight this year. 
What Miami showcased in the Sweet 16 win over Iowa State is pretty much what the Hurricanes have been all season. They average about 75 points per game, shoot almost 48 percent from the field, are an average 3-point shooting squad and below-average at rebounding. They don't mind playing a faster game that flows fairly freely and the defense isn't overwhelming. The Hurricanes allow opponents to shoot nearly 46 percent from the field and 34.5 percent from behind the arc, but the difference is Miami forces 14 turnovers per game to help spark its own offense.
Miami's best players might not have started their college careers with the Hurricanes, but they have come together to make some history. Kameron McGusty scored 27 points against Iowa State to improve upon his team-leading scoring average to close to 18 points per game. Isaiah Wong has two 20-point outings already in this tournament and is averaging more than 15 points per game this season. Charlie Moore, the former Kansas guard, is averaging more than seven assists per game in the tournament, and also averages 12.6 points per game this season. Jordan Miller is Miami's leading rebounder at six per game, but he's also the fourth and final player averaging at least 10 points per game for the Hurricanes.
Kansas did what everyone expected it to do in the first round against Texas Southern, but the Jayhawks were tested by both Creighton and Providence. Yet they survived to reach the Elite Eight for the ninth time under Bill Self and fourth time in the last six tournaments. The Jayhawks don't have the best track record in this game under Self, advancing to the Final Four just three times, though they did get there in 2018 and have participated in the last three Final Fours in New Orleans, where the 2022 tournament will conclude. 
The Jayhawks had won with offense for the most part this season, but it was able to show off its defense against Providence on Friday. In particular, Kansas showed off how well it has defended the 3-point line this season, limiting teams to 30 percent on the year after holding the Friars to 4 of 23 from downtown. Of course, the defense doesn't hide from the offense, which is still extremely dynamic, even against a stingy team like Providence. Kansas is shooting 47.7 percent from the field this season and averaging more than 78 points per game. The numbers are slightly worse in the NCAA Tournament where Kansas is shooting just 43.7 percent from the field and 35.8 percent from distance in three victories.
What stands out about Kansas during the NCAA Tournament is how well the offense has been despite Ochai Agbaji struggling with his shooting. The Jayhawks' leading scorer is averaging just 10.3 points per game in the tournament, nearly nine points fewer than his season average, and he's made just two of his 12 3-pointers and shooting just 33.3 percent overall. Christian Braun and Jalen Wilson have both picked up some of the slack, proving the Jayhawks' scoring depth. Braun is averaging 11 points and 7.7 rebounds per game while Wilson is averaging 13.7 points and more than 10 rebounds per contest. Remy Martin is the real story, however, with his sensational tournament of 19.3 points and five rebounds per game.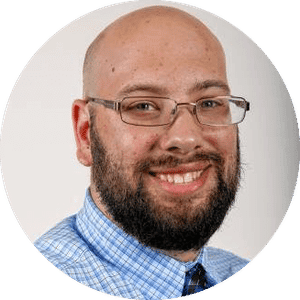 Josh Walfish
Josh Walfish is an award-winning journalist who has covered college sports for the past decade. He most-recently was chronicling the UMass Minutemen and now works as a freelancer writer and editor based out of Chicago.