Mets place Trevor May on injury list, adding Bryce Montes de Oca
September 4, 2022
The New York Mets placed pitcher Trevor May on the injury list on Saturday without an injury designation. They decided to call up Bryce Montes de Oca as his replacement.
The Mets' manager Buck Showalter explained the situation in the post-game when the Mets were defeated 7-1 against Washington Nationals on Saturday night. However, according to Greg Joyce of the New York Post, Showalter didn't provide further details regarding May's injury.
Joyce said that before being listed on the injury list, May had started to "look sharper" with his three straight scoreless outings and five strikeouts in 2 ⅓ innings. It was the second time May was placed on the injury list after the first one due to a stress reaction of the humerus on his shoulder and arm.
However, calling Montes de Oca from Triple-A Syracuse Mets as May's replacement is a good option, according to Showalter.
"You can see why everybody's so high on him," Showalter said. "He's got a good arm and I like his delivery. We'll see. He's a guy that we think has a good future."
This year, Montes de Oca played for Double-A and Triple-A and totaled 72 strikeouts with a 3.61 ERA recorded across 47 ⅓ innings.
Montes de Oca took May's spot in the bullpen and debuted his first MLB game against Washington Nationals on Saturday's matchup. He replaced Mets' reliever, Adonis Medina, in the ninth inning and struck out Nationals' batter Joey Meneses once. He also allowed a walk and a single but recorded a late game strikeout on Nationals' fielder, Keibert Ruiz.
Despite losing May, the Mets could utilize other pitchers, namely Seth Lugo and Adam Ottavino as the replacement alongside Montes de Oca. Also, Edwin Diaz could be delisted from the injury list soon to help as the Mets' pitcher.
Mets pitchers' recoveries
Aside from the news about May's injuries, there is some information about the Mets' pitchers' rehabilitation. Tylor Megill, who suffered a right shoulder injury, is set to make his appearance with Double-A Binghamton on Sunday, after striking out in one inning in during the game on Thursday.
If his second rehab on Sunday goes well, Megill will likely play with Triple-A Syracuse Mets and could pitch up to two innings.
However, according to the New York Post report, the Mets would still consider whether Megill would act as a reliever to play for several innings in one match, or a reliever who could pitch regularly in a game or series.
"That's what we're still trying to see," Showalter said.
"Right now, we're trying to get him healthy, make sure that he's recovering after every inning and everything's fine structurally. And then we've got to decide whether we want him to be able to throw two innings with multiple off days or see if he can throw back-to-back. … It's just a new territory."
Joyce asserted that the Mets' lack of left-handed relievers could be addressed soon, citing Joely Rodriguez and David Peterson as two players who could join the Mets' roster if the team lists them as relievers.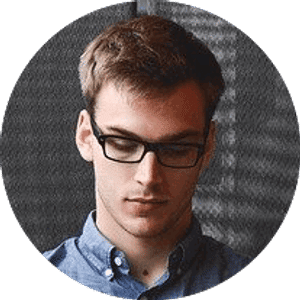 Jake Williams
Jake Williams is a sports gambling expert. He's been writing in the sports betting and DFS industry for over a decade. He specializes in MLB and NBA, along with College Basketball and College Football.