Matthew Stafford: 'I'm ready to go play' Bills this Thursday
September 8, 2022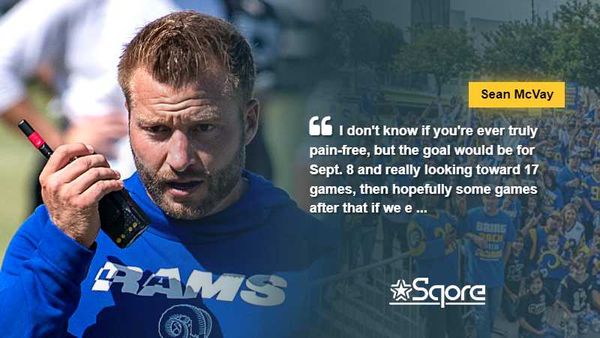 Ahead of hosting the Buffalo Bills this Thursday at SoFi Stadium, Los Angeles Rams quarterback Matthew Stafford assured NFL fans that he is ready to play after suffering from tendinitis in his right elbow for almost a month.
Stafford suffered a tendon issue in his throwing elbow, which had greatly limited him throughout all team practices in the offseason and earlier in August. Stafford had a procedure, but not a surgery sometimes in the offseason, but the problem remains nagging him down up to this point.
"It is a tendon issue in his throwing elbow," NFL Network's Ian Rapoport said via NFL.com. "[He] had a little of a procedure—not a surgery, but a procedure—more of a PRP-type deal in the offseason to try to manage it. Did not get to a place where he really needs it to be. I think long-term, everyone in L.A. thinks this is going to be fine."
Having Stafford back playing this season means the Super Bowl reigning champion will no longer have to worry about losing their offensive piece. He, alongside wide receiver Cooper Kupp was crucial behind the team's success last season.
Rejoining Rams this week
Entering his 14th season in the NFL, Stafford shared his optimism about playing for the team after making fewer reps across all team practice sessions and had one of his worst training sessions in Los Angeles.
"I feel great — I'm ready to go play. Can always be better. Can always try to feel like I'm 21 again. I'll keep trying," he said Sunday.
When asked about the 34-year-old condition in August, Rams head coach Sean McVay was not concerned with Stafford's elbow. McVay was even comfortable should Stafford requires more time to recover and is willing to allow just that to ensure his QB can play well in the season.
"I am optimistic that it'll give us the best chance for him to feel as good as possible. Would you say, 'Hey, you'd love him to have no issues and be out here playing and getting all these reps?' Of course. But this is the thing that we think is best," he explained.
In joint practice sessions with the Cincinnati Bengals, the 2014 Pro Bowler made a few passes from all angles, and none hit the ground despite his tendinitis. In late August, there were no indications that Stafford's injury would put him on the sideline for a long time.
"You always want to be cognizant of pitch count if you will. But … he's throwing the ball excellent, he feels good, everything I'm seeing is reflective of everything he's saying to me," McVay said.
Kupp also said he did not see any problems or signs of concerning injury in Stafford's throwing sessions.
"The ball is coming out of his hand really nicely, got the same pepper on it. He's still hauling the ball down the field, so everything looks good from my end," Kupp recalled.
Stafford wrapped his Super Bowl season by completing 404 passes out of 601 attempts for 4,886. These numbers were a notable increase compared to his 2020 stats, completing as low as 339 out of 528 pass attempts for 4,084.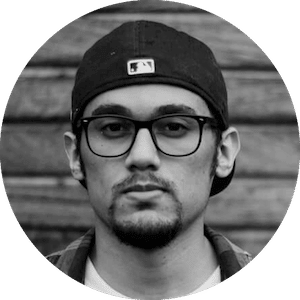 Gus Anderson
Gus Anderson is a gambling wizard. As a kid he dreamt about becoming a Tennis, Hockey and Golf professional but ended up as a gambling professional with focus on both sports & casino.