Marquette vs. North Carolina March Madness Betting Prediction 3/17/22
March 16, 2022
No one likes being the 8-9 game, yet that is where Marquette and North Carolina find themselves after inconsistent campaigns. At their height, the Tar Heels are a top-25 team with the potential to make a deep run in March, but they haven't always played to that level. The Golden Eagles also have some big wins on their resume, but they also have some head-scratching losses, especially late in the season that moved them down the board.
Marquette vs. North Carolina Betting Pick
The Pick: North Carolina -3.5
Strong presence in US
Wide range of betting options
Generous bonus offers
UP TO $1,000
This game will be played at Dickies Arena at 4:30 p.m. Eastern on Thursday, March 17, 2022.
Why bet on the Tar Heels:
✅ Armando Bacot has been an nearly unstoppable force in recent weeks for North Carolina, securing at least 10 rebounds in eight of his last 10 games and scoring at least 17 points four times in his last five contests. What has been most impressive is he's missed two or fewer shots four times in the last six games, taking at least 10 shots in five of those contests.
✅ It's been a rough last two weeks for most of Marquette's secondary scorers, and Tyler Kolek epitomizes the struggles. The point guard has scored eight total points on 3 of 13 shooting in his last three games and has been held to seven points or fewer in six straight contests. There have been some bright spots, but most players have struggled to help the Golden Eagles offense.
✅ North Carolina has won the battle on the boards in 10 straight games and 21 of its last 22 contests. In ACC play, North Carolina averaged more than seven more rebounds per game than its opponents and seven times outrebounded an ACC foe by more than 10. Marquette has been outrebounded in 11 of 12 losses this season and in 21 of 32 games this year.
✅ The Marquette defense has been inconsistent recently, but when it has struggled, it has been really bad. In the Big East quarterfinals, Creighton shot 49 percent against the Golden Eagles, including 41 percent from behind the arc. That performance came two weeks after the Bluejays shot almost 54 percent from the field against Marquette.
✅ These two teams have split two previous meetings in the NCAA Tournament. Marquette took down North Carolina to win the 1977 national title, then the Tar Heels won a Sweet 16 battle in 2011. 
The Pick: North Carolina -3.5
Strong presence in US
Wide range of betting options
Generous bonus offers
UP TO $1,000
Marquette is back in the NCAA Tournament for the first time in three years as it searches for its first tournament win in nearly a decade. The Golden Eagles were bounced in their first game of the Big East Tournament and are now trying to buck the trend by beating the Tar Heels. Marquette did beat North Carolina last season, but it is 0-3 all-time in the 8-9 game, last playing in this matchup in 2007.
The Golden Eagles enter the NCAA Tournament on a bit of a downslide with a 4-6 record in their last 10 games. A major issue in that span has been the defense, which has allowed at least 47 percent shooting five times in the last eight contests and allowed at least 74 points six times in those eight games. The offense had been red-hot overall until the Big East Tournament, but the last four games have been a struggle for Marquette's perimeter shooting as it has made 32 percent or fewer of its 3-pointers in all four contests.
Individually, the Golden Eagles rely heavily on Justin Lewis and Darryl Morsell to carry the offense as both are averaging more than 13 points per contest. However, no one else on the team is averaging more than 7.5 points per game and only Lewis is averaging at least four rebounds per game. Lewis leads the team with 17 points and eight rebounds per game, shooting 45 percent from the floor. Morsell is chipping in 13.5 points per game and shooting just under 45 percent from the field. Tyler Kolek doesn't score a lot, but he does average nearly six assists per game and also leads the team with 44 steals this season.
This is a very unfamiliar location for North Carolina, which is a program-worst eighth seed for just the fifth time in its history. The Tar Heels are 3-1 in this opening-round matchup, but that one loss came last year to Wisconsin in the opening round. Since the field expanded in 1985, the Tar Heels have only lost their first game twice and have been the higher-seeded team in each of its first-round matchups.
It is a bit surprising to see North Carolina seeded this low, especially with its recent performances as winners of eight of its last 10 games. However, the weak ACC means just three of the Tar Heels' 15 conference victories came against teams who made the tournament, two of which were against Virginia Tech. The Tar Heels averaged more than 78 points per game and shoot 45 percent from the field, including 37.3 percent from long range, in ACC play. Yet conference opponents also scored nearly 73 points per game against North Carolina while shooting 44 percent from the field and 37.1 percent from 3-point range.
North Carolina doesn't lack for scoring, obviously, but it does lack the depth. The Tar Heels have four players who averaged more than 14 points per game in ACC play, but they were the only four who scored more than five points per game. Armando Bacot is the player everyone talks about because of his ability to take over games from the paint with 16.5 points and 12.5 rebounds per game this season. Caleb Love is the sharpshooter, averaging more than 15 points per game this season on 37 percent shooting from behind the arc. Brady Manek does a little bit of everything with 14.4 points and 5.7 rebounds per game. Then there is R.J. Davis, who quietly has had a strong season as well with 13.3 points per game as a sophomore.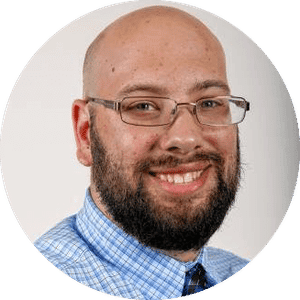 Josh Walfish
Josh Walfish is an award-winning journalist who has covered college sports for the past decade. He most-recently was chronicling the UMass Minutemen and now works as a freelancer writer and editor based out of Chicago.