Marquette vs Providence Betting Prediction 1/30/22
January 30, 2022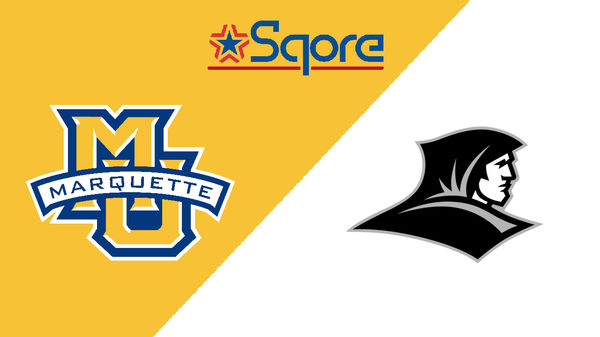 A monstrous snowstorm could only postpone this massive Big East showdown by one day as Providence and Marquette square off in a ranked battle. The Friars have won four straight games since getting shellacked at Marquette in early January, which includes a gutsy win at Xavier earlier this week to stay atop the Big East. The Golden Eagles are the only team hotter than Providence right now as they bring a seven-game winning streak into this matchup, a stretch that began with the home win over the Friars.
Marquette vs. Providence Betting Pick
The Pick: Providence Moneyline
This game will be played at the Dunkin Donuts Center at 12:30 p.m. on Sunday, January 30, 2022.
Why bet on the Friars:
✅ In the first meeting with Providence, Marquette received several big performances from a trio of freshman role players. Olivier-Maxence Prosper scored 11 points then followed up with 22 points against Georgetown before having four straight games with four or fewer points. Oso Ighodaro scored 16 points in the win over the Friars, but has scored 29 total points in the six games since the victory. Kam Jones had 14 points against Providence then 24 points combined over the next four games.
✅ Jared Bynum leads the Friars with more than four assists per game, but he has taken his game to another level in Big East action. Bynum has scored in double figures five times in his last seven games and is second on the team in scoring during conference play at 12.1 points per game. The point guard is also averaging more than five assists per game in 2022 and improved his shooting percentage to 41 percent overall by shooting 45 percent in conference games.
✅ Marquette has just one player averaging more than 4.5 rebounds per game and ranks 308th out of 350 Division I teams with a -3 rebounding margin. The Golden Eagles haven't won the rebounding battle in five games and are losing the rebounding battle by an average of five rebounds per game in conference play having lost the battle in six of 10 games, been tied once and won it by a single rebound once. 
✅ Providence is shooting 36.4 percent from behind the arc in conference play, roughly three percentage points better than its season average. Three of the four Friars with at least 20 3-point attempts in Big East play are shooting 38 percent or better whereas just two players with at least 10 attempts on the season are shooting 36 percent or better this year. The Friars are shooting 42 percent from 3-point range in their last three games.
✅ Providence has won five of the last eight meetings at home against Marquette with two of those three losses coming by either one possession or in overtime.
The Pick: Providence Moneyline
Marquette entered 2022 with its NCAA Tournament hopes on the fritz after three straight losses to open Big East play. The Golden Eagles had an early-season win over Illinois then beat Ole Miss and West Virginia, but they lost some momentum after those three victories. Then Providence came to Milwaukee and Marquette hammered the Friars by 32 points to start a seven-game winning streak that includes a sweep of Seton Hall, a home win over Xavier and a victory at Villanova. The Golden Eagles have made more than 38 percent of their 3-pointers in six of the seven games during this winning streak and shot better than 46 percent from the floor five times. The defense has been equally on point with five of seven opponents shooting less than 40 percent, including the last three games, while keeping five teams below 30 percent from behind the arc.
It's been more defense than offense that has sustained this winning streak for the Golden Eagles, especially since only two players are averaging more than eight points per game this season. Justin Lewis is the dominant force, leading the team with 18 points and 8.1 rebounds per game against Big East competition, slightly above his season averages of 16.6 points and eight rebounds per game. He's also shooting better than 40 percent from behind the arc, well ahead of his 34-percent clip on the season. Darryl Morsell joins Lewis in double figures at 13.4 points per game and is shooting 37 percent from behind the arc this year. Everyone else on the roster plays a very specific role for the Golden Eagles and their scoring is almost secondary to the team's success. Kur Kuath is the second-leading rebounder at 4.4 rebounds per game, but he's also blocking more than three shots per game as a rim protector. Tyler Kolek is the only other player averaging more than four rebounds per game this season, but the point guard is also handing out more than seven assists per game in conference play to pad his season average above six per game.   
Those waiting for Providence to fall out of the picture in the Big East might be waiting awhile because the Friars continue to prove they deserve to be atop the conference. It would be easy to underestimate Providence's 17-2 record and 7-1 mark in the Big East because it lacks a lot of star power. But the Friars own wins over Wisconsin and Texas Tech this year in non-conference play and have beaten Seton Hall and Xavier in conference action. They've gone on the road and won, they've defended their home court to the tune of a 12-0 mark, and they are a legitimate contender. The key for the Friars has been their perimeter defense, which had held three of the last four opponents to 25 percent or worse from behind the arc. Wisconsin shot less than 20 percent from long range and Texas Tech made just 30 percent of its 3-point attempts, and in the last 12 games just three teams eight teams have made less than 30 percent of their 3-pointers.
It is a total team effort for the Friars on offense considering they average just 70 points per game this season and less than 70 points per game in Big East play. Al Durham leads the Friars with 13.8 points per game, followed closely by Nate Watson at 13.3 points per game. With A.J. Reeves out of the lineup, Jared Bynum has stepped up and is averaging 12 points per game in conference, the second most on the team and three more points than his season average. Providence does not have a very big size advantage, but Noah Horchler is averaging more than eight rebounds per game this season, including nearly nine per game in conference play. Horchler is also knocking down more than 45 percent of his 3-point attempts in Big East action along with Justin Minaya, who is averaging seven rebounds per game in conference. Watson is also involved on the glass, averaging six rebounds per game in addition to his offensive contributions.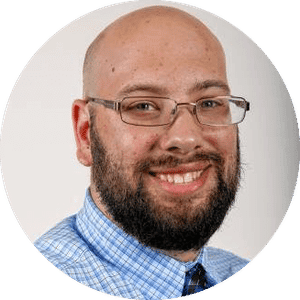 Josh Walfish
Josh Walfish is an award-winning journalist who has covered college sports for the past decade. He most-recently was chronicling the UMass Minutemen and now works as a freelancer writer and editor based out of Chicago.