Marquette vs. Creighton Betting Prediction 3/10/22
March 9, 2022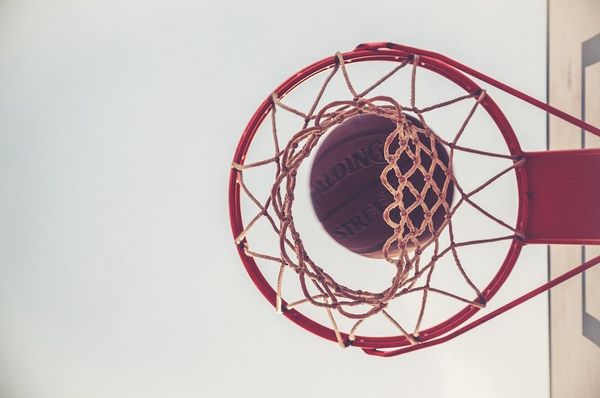 The Big East quarterfinals offer a tantalizing early matchup as Creighton faces off with Marquette. The Bluejays are in desperate need of a win to secure their spot in the NCAA Tournament, while the Golden Eagles are trying to improve their seed line with a win. The loser of this game will likely be sweating it out a bit more on Selection Sunday as the brackets are revealed.
Marquette vs. Creighton Betting Pick
This game will be played at Madison Square Garden at 2:30 p.m. Eastern on Thursday, March 10, 2022.
Why bet on the Golden Eagles:
✅ Darryl Morsell hit a stride in the final two weeks of the season in helping Marquette hold onto the fourth seed in the Big East Tournament. The stretch started with 23 points on 11 of 18 shooting against Creighton, which has done a decent job this season defending Justin Lewis. In the final four games, Morsell averaged nearly 18 points per game for the Golden Eagles.
✅ Alex O'Connell has struggled heading down the stretch and is averaging less than six points per game over the past four games. He's also made just 4 of 23 3-pointers in that stretch, further lowering Creighton's 3-point shooting percentage. O'Connell is now shooting just above 33 percent from behind the arc in Big East play.
✅ Marquette had the best field goal percentage in conference play among Big East teams and also had the second-best field goal percentage defense in the league. The Golden Eagles also ranked second in 3-point shooting at 37 percent while also having the best 3-point defense in the conference.  
✅ Creighton's offense is averaging just 67 points per game in Big East play, but it didn't even reach 65 points in its last three regular-season contests. One reason for the limited points is the Bluejays averaged 14.3 turnovers per game in conference play, including four of its last seven games committing at least 14 turnovers.
✅ Although Creighton has won six of the last seven meetings, the past three meetings have been true toss-ups. In those three games, Marquette lost by three points, lost in double overtime then fell by one point to the Bluejays. 
Marquette had a strong January, which should be enough to get them into the NCAA Tournament, but the Golden Eagles struggled in February. Between January 30 and the end of the season, the Golden Eagles went 4-5 with all four victories coming at home and all five losses being on the road. It was the type of inconsistent performance that allowed several teams behind Marquette to catch them in the Big East standings.
The Golden Eagles have a very slim margin for error, outscoring foes 75.8-71.5 in conference play despite losing the rebounding battle by nearly six boards per game. Marquette's saving grace was shooting 47 percent from the field in conference action, including 37 percent from behind the arc, a trend that continued whether it won or lost. The defense, however, allowed at least 41 percent shooting in five of the last seven games after a nine-game stretch in which opponents hit 40 percent just twice against the Golden Eagles.
There were only two players who averaged double figures for the Golden Eagles in conference games, Justin Lewis and Darryl Morsell. Lewis led the team with 18.2 points and 8.1 rebounds per game in Big East contests, converting on more than 40 percent of his 3-point opportunities. Morsell averaged 13 points and 2.5 assists per game and ranked third in rebounds at 3.6 per game. Tyler Kolek averaged almost six assists per game and was part of the five-player pack who averaged between six and eight points per game for Marquette in Big East play. 
Creighton had some big wins this season, but it wasn't a true tournament contender until it closed the season with eight wins in its last 11 games. A sweep of Connecticut and Marquette along with a split with Villanova gave the Bluejays the quality wins of a tournament team, but it was just as important that they finish the deal against the bottom half of the Big East. Still the work is not done for Creighton, which is sitting firmly on the bubble heading into championship week.
All of the metrics are extremely tight for Creighton this season in Big East play as opponents scored just two more points over the course of 19 games than the Bluejays did. The Bluejays also won the rebounding battle by less than two boards per game and just one of those final 11 games had a rebounding difference of more than four boards. Meanwhile both Creighton and its opponents shot 31.3 percent from 3-point range, though the Bluejays slightly outshot foes 43.3-40.3 percent from the floor.
The Bluejays are not known for an explosive offense, though they do have four players averaging at least 10 points per game. Creighton is scoring just over 67 points per game and is led by Ryan Hawkins, who averages 14.7 points and 8.3 rebounds per game. Ryan Kalkbrenner is averaging 12.6 points per game and is right on Hawkins' tail at eight rebounds per contest in Big East play. The third Ryan among the top-four scorers is Ryan Nembhard at 10.4 points and 4.1 assists per game, while Alex O'Connell is averaging more than 11 points per contest and is also contributing more than five rebounds per game.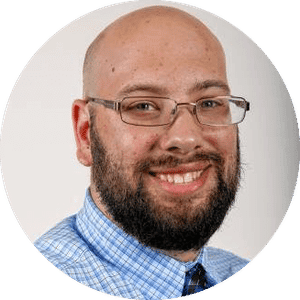 Josh Walfish
Josh Walfish is an award-winning journalist who has covered college sports for the past decade. He most-recently was chronicling the UMass Minutemen and now works as a freelancer writer and editor based out of Chicago.