Maple Leafs' Auston Matthews snatches Hart Trophy, Ted Lindsay Award
June 22, 2022
This year is one of the greatest years for Toronto Maple Leafs center Auston Matthews. During the 2022 NHL Awards in Tampa on Tuesday, he won the Hart Trophy and the Ted Lindsay Award.
Matthews was also awarded the Maurice Richard Trophy after he led the NHL in scoring by posting 60 goals, making him the first Maple Leafs player to achieve such a feat in a season.
"It's nice. I can't lie," Mathews said. "It feels really good. It's special to have my family here with me. A lot of great players in that room, a lot of really deserving guys. Definitely pretty special."
Matthews receives three NHL awards
The Professional Hockey Writers' Association voted Matthews as NHL's most valuable player, which led him to win this year's Hart Trophy. Aside from the association, NHL players also voted him for the MVP title for the Ted Lindsay Award.
Last year, the 24-year-old finished second in the Hart Trophy voting and six years after winning the Calder Trophy during his rookie year in Toronto, Matthews snatched three awards in the same season.
Additionally, running for the Hart Trophy, he had to compete with the likes of Edmonton Oilers center Connor McDavid and New York Rangers Russian pro goaltender Igor Shesterkin. McDavid ended up in second and Shesterkin in third.
Leading the NHL's scoring is not a trivial feat. The last time an NHL pro hit 60 points was made by Tampa Bay Lightning's Steven Stamkos back in the 2011-2012 season.
Matthews successfully bested Stamkos in this season's NHL Scoring Leader. In 73 games, he posted 60 goals and 46 assists. All in all, he accumulated 106 points.
Taking home the Hart also makes Matthews the second United States-born player after Chicago Blackhawks forward Patrick Kane won the title in the 2015-2016 season. The San Ramon-born said that looked up to Kane growing up and is still his favorite to watch today.
"I know from my perspective (Kane) was my guy growing up and he's still one of my favorite guys to watch today," he said.
"So I'm sure there's younger kids that look at me probably the same way I looked at him. It's pretty cool and special to think about that and just realize the impact we have as players on people and the younger generation coming up."
Stellar run in Toronto
Aside from winning a choke-full of awards this year, Matthews was crucial behind Toronto's success this season. He helped the club with 54-21-7 in the most wins and points 115, as per NHL.com's David Satriano. Also, both he and Toronto has been qualified for six seasons straight to the Stanley Cup Playoffs.
"I think it's a tremendous honor to wear the blue and white and represent the city of Toronto and wear the Maple Leaf every night," Matthews added.
"The guys that have come before us and just the history that's embarked on this organization, it means a lot. So any time you get your name mentioned in history in an organization like that, it's definitely pretty special and something I don't take for granted."
Aside from the three other awards, he was also named into the NHL First All-Star Team.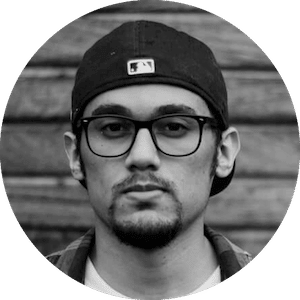 Gus Anderson
Gus Anderson is a gambling wizard. As a kid he dreamt about becoming a Tennis, Hockey and Golf professional but ended up as a gambling professional with focus on both sports & casino.