Manaea, Bell's outstanding performance help Padres beat Nationals 2-1
August 22, 2022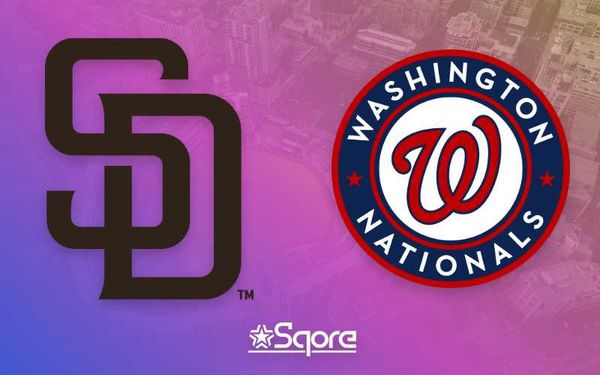 The San Diego Padres won against the Washington Nationals on Sunday thanks to a strong seven-inning performance from starter Sean Manaea and Josh Bell's 2-run home run.
Sean Manaea earned his first victory since July 31 by allowing five hits and one run, a solo home run to Nelson Cruz in the fourth inning. Despite allowing Cruz to homer, Manaea said he mostly just gets ahead with fastballs and changeups when needed.
After Manaea, Nick Martinez earned his fifth save for the Padres by pitching a scoreless ninth inning. The Padres manager Bob Melvin said Martinez has ticked up as he was throwing 96 mph at that time.
Nationals pitcher Patrick Corbin gave up two runs on nine hits in 5 1/3 innings, his sixth loss since July 9. Corbin ran into trouble in the sixth inning after pitching five scoreless innings. Brandon Drury led off with a double, and Bell followed with a two-run shot into the right-field corner. Prior to his homer on Saturday, Bell had a 1-for-33 hitting streak.
Against the old team
On Sunday, Bell showed that he was out of his slump by slugging his second home run in two games against the Nationals, his former team. He hoped he could continue to perform on the major league stage.
"It felt really good. I put in a lot of work … hopefully the next 50 at-bats are better than the first 50," Bell said, as per NBC Sports. "It is fun playing against those guys (Nationals) over there. It's a lot more fun now that I have gotten a hit against them. It got to the point where I felt myself pressing."
In addition to Bell, Juan Soto also displayed an impressive performance by hitting a homer against his former team. Soto's solo shot to center field off reliever Steve Cishek in the seventh inning was essential. Juan Soto stated that San Diego needed to win the game badly in order to get back on track after losing four of five games,
"We really needed this win really bad to get back on track and get the team going," Soto said. "Just the way we won today, we had a lot of traffic the whole game. It is a good way to start going."
Game-changing swing
Melvin later mentioned that the Padres have the lineup that can achieve success with the new addition of two All-Star caliber players in Bell and Soto. Even though San Diego only scored two runs, it was enough to support starter Joe Musgrove's strong pitching, who allowed one run and four hits in six innings with seven strikeouts.
"One swing of the bat changes the game," Melvin said. "Now we have guys throughout the lineup that can do that. When you have good pitching and you are getting shut down a little bit, one mistake can be a game changer."
San Diego's bullpen also looked impressive, holding the Nationals scoreless over three innings. Adrian Morejon (3-0) earned the win by pitching two scoreless innings in the seventh and eighth innings. Despite giving up a hit and hitting a batter, Luis Garcia earned his third save of the season, pitching a scoreless ninth inning.
"This time of the year it is starting to feel like every game is a must-win game," Musgrove said. "We haven't been playing our best baseball, really all year. We haven't put it all together for a consistent stretch in time. It's definitely not for a lack of effort."
Nationals pitcher Josiah Gray made San Diego start the game by wasting a scoring opportunity in the first inning. However, Bell succeeded to save the team from the loss and gained victory for the Padres.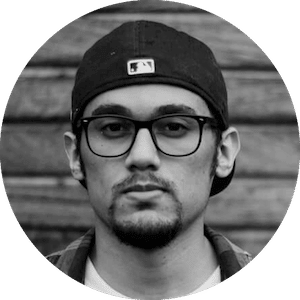 Gus Anderson
Gus Anderson is a gambling wizard. As a kid he dreamt about becoming a Tennis, Hockey and Golf professional but ended up as a gambling professional with focus on both sports & casino.