LSU vs Arkansas Betting Prediction 3/2/22
March 1, 2022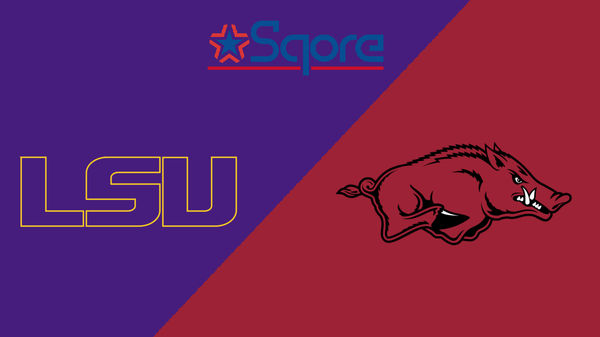 Arkansas is seeking to complete the season sweep of LSU and keep its hopes of an SEC title alive when it hosts the Tigers. The Razorbacks have won 13 of their last 14 games dating back nearly two months with four wins over ranked opponents in that span. The Tigers have cooled down since a hot start and are just trying to build some momentum before the start of the postseason.
LSU vs. Arkansas Betting Pick
This game will be played at Bud Walton Arena at 9 p.m. Eastern on Wednesday, March 2, 2022.
Why bet on the Razorbacks:
✅ Xavier Pinson does a lot of good things for LSU, but he does so very inefficiently many times. He is averaging more than 10 points per game and leads the Tigers with nearly five assists per contests. However, he's shooting just 38 percent from the floor, hasn't made more than 40 percent of his shots in the last five games, and averages more than three turnovers per game. 
✅ Au'Diese Toney might have technically taken a step back offensively in SEC play, but he is making an impact in many other ways for the Razorbacks. He came up big with 14 points and 10 rebounds in Arkansas' upset of Auburn then grabbed 10 boards in the big win over Tennessee as well. Toney has only eclipsed 10 points seven times in SEC play, but each time, he's made it count with a complete effort on both ends.
✅ LSU is averaging more than 11 steals per contest and forces more than 18 turnovers per game this season. which feels like a positive. However, the Tigers also commit nearly 15 turnovers per game and have a 0.85 assist-to-turnover ratio this season.  
✅ Arkansas dominated the boards against LSU in the first meeting, owning a 41-31 edge in rebounding over the Tigers. Not only did Jaylin Williams grab a season-best at the time 13 rebounds, but Davonte Davis added a season-high eight rebounds off the bench as well. Only one team has grabbed fewer than 31 rebounds on Arkansas this season. 
✅ The Razorbacks are 16-1 this season at Bud Walton Arena while LSU has won just twice in nine true road games this year. Arkansas has won the past two meetings with LSU in Fayetteville despite the teams alternating wins and losses over the past eight matchups.
It's been an interesting season for LSU this year after such a blazing start to the season with 12 straight wins to open the season before losing the SEC opener. The Tigers have split their 16 conference games so far and also lost at TCU in the Big 12-SEC Challenge, which leaves them 8-9 since that season-opening winning streak. The easiest place to see the difference is on offense as LSU has been held to 70 points or fewer 11 times in the last 17 games. Not that the Tigers were an explosive offense in the non-conference slate, but LSU is having a tougher time scoring in SEC play and averaging just 67.7 points per game, five points fewer than the season average.
The Tigers' best scorer is coming off the bench in Tari Eason, who is averaging more than 16.5 points per game in conference play while making 52 percent of his shots, including 36.5 percent from long range. Darius Days is averaging more than 11 points per game, joining Brandon Murray and Xavier Pinson in averaging more than 10 points per game in conference play. The problem is LSU is shooting just 42.6 percent from the field in SEC action and making just a third of its 3-pointers.
The saving grace is a defense that is holding SEC opponents to 41.4 percent shooting and less than 30 percent from behind the arc. LSU is also creating more than 17 turnovers per game and creating even more empty possessions despite being outrebounded slightly in conference play. Eason is also an aid as a rim protector, averaging more than a block per game in SEC action as one of nine players averaging at least 12 minutes per game in SEC play.
There is a lot to like about how Arkansas has responded over the past month after a poor start to SEC play. The Razorbacks lost their first three conference matchups, but have now won 12 of the last 13 SEC games, including five straight and they are back into the mix for the SEC title. The success starts on defense for Arkansas, which is limiting SEC foes to less than 66 points per game this season. The Razorbacks have held conference opponents to less than 40 percent shooting and less than 29 percent shooting from behind the arc, forcing teams to play inside out.
The Razorbacks' offense doesn't have a lot of pressure on it thanks to the defensive effort, but Arkansas can score in bunches when needed. A big reason for this is JD Notae, who is averaging more than 20 points per game for the Razorbacks in conference action. However, the secondary scoring has been magnificent as well with Stanley Umude and Jaylin Williams both averaging more than 13 points per game in conference play. Plus Au'Diese Toney has shown some explosive potential this season despite averaging less than nine points per game in the league.
The trio averaging more than 13 points per game are also the catalysts on defense, especially around the rim as each has at least 23 steals and 13 blocks in conference action. Williams also anchors the Razorbacks on the glass with more than 10 per game on average with the other duo and Toney the other players averaging more than four boards per game. Notae also is great at distributing the ball and averages four assists per SEC game.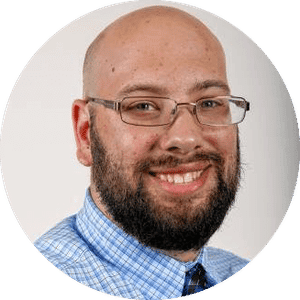 Josh Walfish
Josh Walfish is an award-winning journalist who has covered college sports for the past decade. He most-recently was chronicling the UMass Minutemen and now works as a freelancer writer and editor based out of Chicago.