LSU at Tennessee NCAA Basketball Prediction 1/22/22
January 22, 2022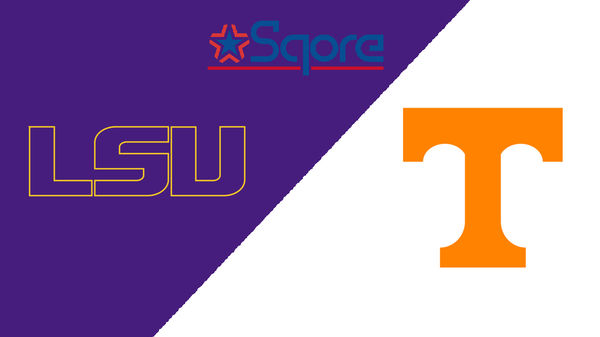 It should be a fun battle January 22, 2022 in Knoxville, Tennessee when the 24th-ranked Tennessee Volunteers host No. 12 LSU Tigers. LSU is the surprise team in the SEC after entering conference play unbeaten, but it has lost two tough games in a row to stall the momentum from an impressive three-game winning streak. The Volunteers rebounded from getting thrashed by Kentucky with a much-needed win over Vanderbilt, and now are hoping to split the season series with LSU after losing in Baton Rouge just two weeks ago.
LSU vs. Tennessee Betting Pick
This game will be played at Thompson-Boling Arena at 6 p.m. Eastern on Saturday, January 22, 2022.
Why bet on the Tigers:
✅ Tari Eason is LSU's leading scorer and he hasn't even started a game this season for LSU. He came off the bench and torched Tennessee in the first matchup for 24 points on 9 of 16 shooting and also grabbed 12 rebounds, five of which were on the offensive glass. On the season, Eason is averaging 16 points and 7.2 rebounds per game for the Tigers.
✅ Santiago Vescovi is Tennessee's main 3-point shooting threat with a team-high 130 attempts on the season. He is shooting a respectable 37.7 percent on those 3-point shots, but his teammates are not making their perimeter shots at nearly the same consistency. The rest of the Volunteers are shooting just 30.4 percent from 3-point range, and Tennessee is 2-4 when shooting 25 percent or worse from behind the arc.
✅ LSU's defense is not a fluke and has held four of its six SEC opponents under 40 percent shooting. That includes no one shooting better than 33 percent from 3-point range against the Tigers in conference play. The Tigers are riding a streak of four straight games with opponents shooting less then 30 percent from 3-point range, three of which were at or below 25 percent 3-point shooting.
✅ Tennessee has lost the rebounding battle in all five of its losses this season, and no team had a bigger margin on the boards against the Volunteers than LSU. The Tigers outrebounded Tennessee 41-33 in the first matchup, which included 14 offensive rebounds that led to 18 second-chance points for LSU.
✅ Although Tennessee owns a 65-40 advantage in the all-time series with LSU, the Tigers have won six of the last seven meetings with the Volunteers, including a current run of four straight victories.
LSU began the season flying well under the radar and a perfect non-conference slate did little to inspire confidence in the Tigers. They had a win over Wake Forest and one over Penn State, but lacked a true quality win before taking down Kentucky at home. Now 15-3 overall and 3-3 in SEC play, it is hard to sleep on LSU anymore, especially with how well it is playing on defense. Teams are shooting just 35 percent against the Tigers this season, including an absurd 26 percent from 3-point range. The offense isn't the exciting burst of shooting many expect from offenses in the modern era, but LSU is outscoring teams by an average of 17 points per game.
The Tigers are led by Tari Eason off the bench, but he is just one part of a complete team that complements each other well. Darius Days is the team's leading rebounder with 7.3 boards per game and he's also the second-leading scorer at 13.5 points per game. Xavier Pinson is an experienced transfer point guard who has shown his poise and maturity with almost five assists per game in addition to his 11 points per contest. The rest of the roster is filled with role players who are exceedingly good at their job whether it be Efton Reid as a rim protector and rebounder or Eric Gaines as the backup point guard and the team leader with more than two steals per game. 
At their best, Tennessee has proven it can compete with the best teams in the nation. The Volunteers have handed Arizona its only loss this season, and it also has a win over North Carolina this year. However, the flip side of that are the ugly losses the Volunteers have endured whether it's 57-52 slugfest against Texas Tech or a 107-79 shellacking against Kentucky on the road. The Volunteers might own a 12-5 record and they might be 3-3 in the SEC, but this is a team that is difficult to predict with a streaky offense, especially from behind the arc. Tennessee is 2-4 when shooting 25 percent or worse from behind the arc and 5-1 when it shoots 40 percent or better from 3-point range.
The only consistent offensive presence for Tennessee is Santiago Vescovi, who leads the team with 14 points per game. He's shooting 43 percent from the field and nearly 38 percent from behind the arc on the year, which has improved to 15 points on almost 47 percent shooting, including 42 percent from long range, in conference play. Kennedy Chandler is the other Tennessee player averaging at least 10 points per game, but he also leads the team with 72 assists this season in addition to his 13.6 points per game. The question then becomes who complements these two scorers, and that changes on a game-by-game basis, but that lack of consistency is a dangerous formula for this squad.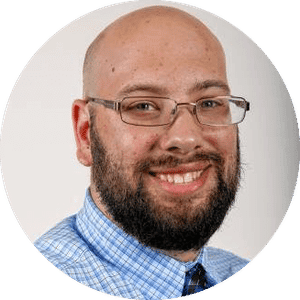 Josh Walfish
Josh Walfish is an award-winning journalist who has covered college sports for the past decade. He most-recently was chronicling the UMass Minutemen and now works as a freelancer writer and editor based out of Chicago.