LeBron James, other NBA players to leave CrawsOver
August 22, 2022
LeBron James, the Los Angeles Lakers superstar, spent his NBA off-season participating in a game in a basketball tournament, which was canceled while he was playing on the court. It was on CrawsOver, which is run by former NBA player, Jamal Crawford.
For James, the event was his first time playing a live game in Seattle since 2007, when Seattle based-franchise, Supersonics, was moved to Oklahoma.
The match organizers reportedly stopped the game because there was a problem with the pitch, which was reported that the temperature rose, and was too hot and humid for everyone. Also, the problem could to made the floor become slippery and even caused players to fall, accidentally.
This year, besides James and Crawford, the event included other NBA stars participating, namely Boston Celtics' Jayson Tatum, Atalanta Hawks' Dejounte Murray, Chicago Bulls' Zach LaVine, Houston Rockets' Kevin Porter Jr., and Isaiah Thomas, who is listed in NBA free-agent pool.
Moreover, this 2022 CrawsOver was enlivened by two 2022 NBA first-rounder rookies, namely Orlando Magic's No. 1 pick, Paolo Banchero, and Oklahoma City Thunder's No. 2 pick, Chet Holmgren.
Other NBA players also played CrawsOver's game before, including Kevin Durant, Chris Paul, Kyrie Irving, Paul George, and Blake Griffin.
James against Tatum
The match was providing a generational matchup between James and Tatum, which James as NBA's 20-year veteran, and Tatum, had been in the league since 2017. Both sides attracted NBA fans, who were still waiting for the NBA season to begin months away. With James and Tatum head-to-head, the fans had witnessed NBA-level basketball, in this amateur league.
In that Saturday match, James and Tatum showed off their abilities to Seattle's crowd. It was said that the game was one of the loudest NBA off-season games that included NBA stars in it. According to sources, several fans even ran onto the court and were disturbed in the middle of the game.
Despite the game being called off early, LeBron James & Jayson put on a show for the Seattle crowd, according to ClucthPoints.
Nevertheless, James and Tatum performed delightedly for the fans and were shown dominance in that game, while the fans cheered every time, James played with his ball, driving to the rim, and scoring a dunk. Tatum was also appreciated by fans, as he tallied three-point shots from various positions, regardless of who was defending him.
Even though the event did not go as well as planned before, it still impressed James, according to sources. The CrawsOver game's cancellation did not spoil James' fun, as proven on his Twitter, as he tweeted that the event was "Special" and thanked the fans for attending.
"Even with us having to stop play because of things we couldn't control! I appreciate the love and hospitality towards me and my folks who came along for the show!" James tweeted.
On other hand, referring to the excitement, Matt Calkins of the Seattle Times said that fans had camped overnight around the court before the game started to see their favorite NBA players.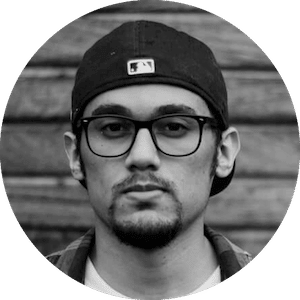 Gus Anderson
Gus Anderson is a gambling wizard. As a kid he dreamt about becoming a Tennis, Hockey and Golf professional but ended up as a gambling professional with focus on both sports & casino.