Kyrie Irving Confronted Wrong Fan During Knicks Game, Later Apologizes
April 8, 2022
As a result of the New York vaccine mandate being dropped, Brooklyn Nets star guard Kyrie Irving was able to play at Madison Square Garden for the first time this season on Wednesday night. At some point in this game, Irving claimed he heard a fan yelling at him as the Nets entered the tunnel, and he approached the fan for doing so.
After the game, Kyrie talked about the fight. It was the fan's reaction to his performance in the first half that prompted it, he said. Irving also said that he confronted the wrong fan, who wasn't the one heckling him in the first place, adding that it was an error done in the spur of the game.
"I think I tapped the wrong person, so I apologize to the random guy that I tapped," Irving stated after Brooklyn beat New York 110-98. "He looked at me with a surprising look on his face. … Somebody said something and I was just fed up with our performance."
Irving's defense
Even though Irving didn't reveal what the heckler yelled as he walked off the court, the 30-year-old native of New Jersey seems to know what to expect.
"East coast basketball at its finest," Irving said. "People just yelling random s*** from the crowd. Wanted a reaction, they got one."
Even though he grew up in New Jersey, Irving's father, Drederick, was playing professionally in Melbourne when he was born. Because of the negative attitudes of New Yorkers against basketball players from another side of the Hudson River, he had to deal with a lot of bias when he first went to West Orange, New Jersey.
"And I've dealt with just East Coast type of attitude since I was 7-, 8-years-old," Irving added. "So I've been in the trenches, as they would say, growing up, playing in different boroughs, being a Jersey kid not getting respect from New York basketball until I just stopped giving an eff about what their opinion was."
With seven rebounds, 24 points, and seven assists, Irving had a solid night. During the Nets' 60-31 halftime lead, he had all but one of those assists, and he never left the court.
"It definitely kind of brings that nostalgic feeling of what happened," said Irving. "But I think that's the beauty of life. We get the chance to redeem ourselves and play through that and feel a little uncomfortable and his spirit was definitely in the building."
Nets' fate after the game
In the second half, Irving and the Nets performed considerably better. By defeating the New York Knicks, Irving and Kevin Durant moved closer to the Eastern Conference's seventh spot. The Cavaliers, who are currently one game ahead of the Nets in the Eastern Conference standings, will be their opponents in their next game. The Nets will have home court advantage in their play-in match next week if they beat the Cavaliers.
In the postseason, the Nets are viewed as a formidable foe. In spite of their poor seed, the Nets are capable of taking on the greatest Eastern Conference clubs. Because of their roster's depth, they'll be able to compete with any club in the playoffs.
Ben Simmons' return does not seem to be visible so far, thus the team will lean heavily on Durant and Irving in this postseason. When Simmons returns to the Nets' roster, they will be confident in their chances of winning the NBA finals.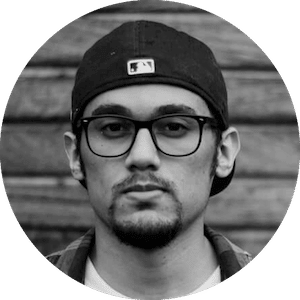 Gus Anderson
Gus Anderson is a gambling wizard. As a kid he dreamt about becoming a Tennis, Hockey and Golf professional but ended up as a gambling professional with focus on both sports & casino.