Kyle Brant calls Broncos' Russell Wilson' poser'
October 9, 2022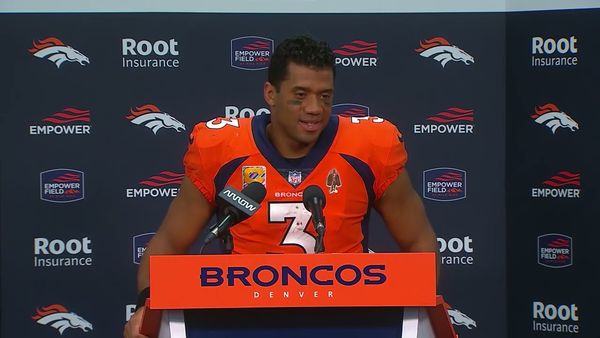 Co-hosts of Good Morning Football Kyle Brant called Denver Broncos quarterback Russell Wilson a poser following a terrible performance during Thursday night's game against the Indianapolis Colts.
"I think Wilson is one of the least authentic personalities we have in this league. Russell Wilson is a poser," Brant said. "I don't think that makes him a bad person. He's a good person."
Brant said Wilson tried to be something he was not and did not understand himself. Brant also criticized Wilson and his wife, Ciara, for the way they attended red-carpet events.
"Russell Wilson shows up with his sunglasses and his wife, and I think they think they're Jay-Z and Beyonce and they will literally put their hand up and say 'No, we're not talking'," Brant said.
Brant was not the only one criticizing Wilson. ClutchPoints' Jedd Pagaduan called the game against the Colts a "masterclass in how to suck during a game for both participating teams." NFL fans went on Twitter to express their outrage and disappointment.
"The best thing about this mess is that we have finally found something on which we can all agree as a people," ProFootballTalk tweeted.
Some Broncos fans even left before the game ended. PFF's Ari Meirov shared a video on Twitter that showed fans getting up from their seats and walking away before the overtime.
"Broncos fans are leaving before overtime begins. YIKES," Meirov said on Twitter.
Wilson's horrible performance
Wilson has been receiving backlash for his mistakes, leading to Broncos' defeat to the Colts. His first mistake was the first interception when Wilson tried to throw the ball to K.J. Hamler. Unfortunately, Rodney Thomas II intercepted the pass. Another interception occurred during the last two minutes of the fourth quarter. The 33-year-old quarterback attempted to pass the ball to Tyrie Cleveland in the end zone, but Stephon Gilmore intercepted it.
"It's very simple -- at the end of the day I've got to be better, I've got to play better," Wilson said. "The defense played their butts off tonight, we had some key good drives. ... At the end of the day throwing two interceptions can't happen. Can't happen. I let the team down tonight."
Wilson talked with Hamler after the game. Other teammates also dropped by to speak with Wilson while he sat in front of his locker.
"Got to finish, execute," Hamler said. "We just got to execute better. Defense [is] fighting their ass off, and we just got to back them up better. I did everything I can. I fought my ass off. The offense fought its ass off."
Wilson blamed his healing shoulder injury, from the Las Vegas Raiders game, for his lousy performance. He did not join the practice until Wednesday and was listed as questionable leading into the game with the Colts.
"You've got to look at this -- I've got to look at this and see where I can get better," Wilson said. "I was battling, obviously, just the shoulder [injury] and all that and just trying to play quickly. We should have won that game. [We] should have won it."
Wilson is one of the worst-performing quarterbacks in the 2022 season. He is currently 18th for yards per game, 23rd for throwing touchdowns, and 28th for completion percentage. His passer rating sits in the 20th place in the NFL.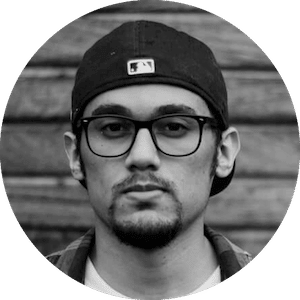 Gus Anderson
Gus Anderson is a gambling wizard. As a kid he dreamt about becoming a Tennis, Hockey and Golf professional but ended up as a gambling professional with focus on both sports & casino.