Kirk Herbstreit lists six top college teams, best performing players of Week 4
September 27, 2022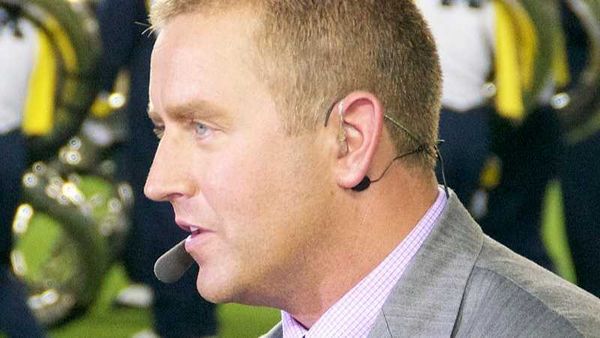 ESPN college football analyst Kirk Herbstreit has updated his top six teams after Week 4 of the college football season.
Herbstreit has his sights on Georgia Bulldogs as his top contender, followed by Ohio State Buckeyes, Alabama Crimson Tide, and Michigan Wolverines. He later added Clemson Tigers and USC Trojans to make up his top six teams list.
Although the Bulldogs had more difficulties than they would have liked, they still managed to win 39-22 against Kent State Golden Flashes on Saturday. Bulldogs' performance in the rest of September makes them the well-deserving top-ranked team.
The Buckeyes also performed well on Saturday night against the Wisconsin Badgers with a 52-21 victory, with a total of 539 yards in the game. Crimson Tide also had an impressive 55-3 victory over the Vanderbilt Commodores. They currently have a bye week before their trip to Arkansas in October.
On Saturday, the Wolverines played against their first Power Five opponent, the Maryland Terrapins. Despite having more challenges than what they initially expected, the former still managed to come out on top, winning by 34-27. Wolverines are set to head to Iowa on Saturday for their first Big Ten road test of the year.
The Tigers survived their game at Wake Forest and won the shootout 51-45 against Wake Forest Demon Deacons after a pair of overtimes. They are currently preparing to play host to North Carolina State Wolfpack on Saturday.
As for the Trojans, they improved to 4-0 on the season after surviving the game against Oregon State Beavers, winning 17-14. It is the second time in three seasons USC has started a season on 4-0.
Herbstreit's list of top performing players
Herbstreit has also released his weekly list of the top performers from Week 4. It is his longest list of the season and features nine players compared to six or seven in previous weeks.
His list consists of four quarterbacks and five non-quarterbacks who have performed well for their teams this weekend.
- Adrian Martinez from the Kansas State Wildcats
- Hendon Hooker from the Tennessee Volunteers
- Chase Cunningham from the Middle Tennessee Blue Raiders
- Bo Nix from the Oregon Ducks
Both Martinez and Cunningham led their respective teams in two of the most impressive victories of the weekend. Martinez led the Wildcats and had the team won 41-34 against the Oklahoma Sooners. He threw 234 yards and a touchdown, rushed for 148 yards, and scored four touchdowns. Cunningham threw for 408 yards and made three touchdowns. He also added a rushing touchdown to his stat line, earning the Blue Raiders 45-31 win over the Miami Hurricanes.
As for the non-quarterbacks, Herbstreit included Buckeyes' wide receiver Emeka Egbuka, Wolverines' running back Blake Corum, the Iowa Hawkeyes' safety Cooper DeJean, Texas A&M Aggies linebacker Chris Russell, and California Golden Bears' running back Jaydn Ott.
Egbuka led the Buckeyes in receiving their 52-point outing against Badgers. He had 118 yards on six catches and scored two touchdowns. It was his third straight 100-yard receiving performance of the season.
Corum had 30 carries for 234 yards and two touchdowns on the ground for the Wolverines. Ott, despite being a freshman, had a breakout game for the Golden Bears. He finished the game against the Arizona Wildcats with 274 yards and three touchdowns on 19 carries.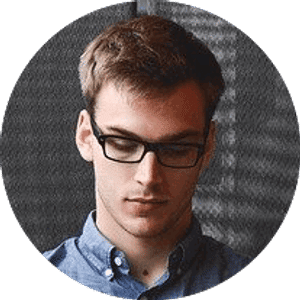 Jake Williams
Jake Williams is a sports gambling expert. He's been writing in the sports betting and DFS industry for over a decade. He specializes in MLB and NBA, along with College Basketball and College Football.