Kevin Obanor leads Texas Tech to beat Baylor 83-73
February 17, 2022
After some words of encouragement from coach Mark Adams at the half, the Red Raiders responded with a season sweep of the defending national champion, the Baylor Bears. With the win, Texas Tech shares second place with Baylor, behind Kansas. Kevin Obanor, the Red Raiders' star forward, had his third double-double with 23 points and 13 rebounds. He was also one of the players being singled out by Adams during halftime. "I can't say too much on camera, but he wasn't happy," the former Oral Roberts forward said. "We were down and we were just playing with no energy. ... He called a couple of people out, including myself." After getting off to a slow start in the second half, Obanor scored 21 of his 23 points. He also had nine of his 13 rebounds in the second half. With Obanor leading the charge, the Red Raiders turned a seven-point deficit into an 83-73 victory on Wednesday night.
Texas Tech overcomes slow start
After missing 11 straight threes, Obanor hit two shots from beyond the arc in a 14-3 run to start the second half and give the Red Raiders a lead they would never lose. Adams said that after halftime, Obanor told his teammates not to lose. He then carried the team to victory. "Kevin just put it in another gear," the coach said. "That second half, he put us over his shoulders and said, 'Hey, I'm not gonna let us lose,' and had a great 20 minutes. ... He just took the game over." Following Obanor's shooting clinic down the second half, Baylor guard Adam Flagler noted that he and his teammates left too much space for Obanor. "We had a lot of mishaps in the second half that allowed him to shoot," the former Presbyterian guard said. Midway in the second half, Obanor's teammates told him to believe in himself and that they believed in him. "My teammates, my family, they just helped encourage me, telling me to pick up my head and they believe in me," the 6-foot-8 forward said. "Once you get confidence like that, you can truly enjoy playing for a team like that." Texas Tech had four players in double figures when the game finished. Aside from Obanor's 23 points, forward Bryson Williams scored 17 points, guards Adonis Arms had 15, and Terrance Shannon added 14.
Baylor's poor rebounding in second half
Despite James Akinjo racking 18 points, seven assists, and two rebounds for the Bears, the team could not keep up with Texas Tech rebounding in the second half. Scott Drew, the head coach of the Bears, said that his team's downfall was due to their lack of energy and rebounding. "Really played well the first half and then second half turned it over," he said. "We didn't rebound, we didn't get stops, we didn't get in transition." The Red Raiders outrebounded the Bears 41-30 and outscored them 28-22 in the paint. Drew noted that it took a while for his team to adjust to the lack of rebounding. Since Jonathan Tchamwa, Baylor's leading rebounder, was injured, the team had been without its rebounding pillar. "Everybody's just got to pick it up," the coach commented on the rebounding. "We haven't had much time to practice since Jon's been gone. It's going to take some time to adjust. It's kind of like starting over. We've had so many guys come and go."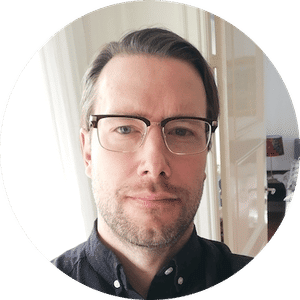 Martin Efvergren
Martin is a sports betting professional who provides initiated betting picks and predictions. His primary focus is on NHL picks, sportsbook promotions, and casino stories.