Kentucky coach John Calipari delivers argument on how NIL bill affects college basketball
May 4, 2022
Despite Kentucky's first-round loss to Saint Peter's in the NCAA Tournament, John Calipari orchestrated the biggest single-season turnaround in the program's history.
The team's success was largely attributed to several key players, such as Oscar Tshiebwe, Sahvir Wheeler, Kellan Grady, Davion Mintz, and Jacob Toppin were instrumental in helping the Wildcats reach their goals. As a team, they won nine games in 2020-21 and 26 in 2021-22.
It was reported that the Wildcats backed out of their recruitment of Baylor Scheierman, a former South Dakota State player who committed to play for the Creighton Blue Jays. He has the same agent who represented former Kansas State transfer Nigel Pack for $800,000 from Miami.
Beisner's takes on NIL and Kentucky
After the news broke, TJ Beisner, the Director of Player Development, took to Twitter to clarify that the Wildcats were not behind in the NIL.
Beisner stated that the Wildcats are ahead of the rest of the country when it comes to recruiting. He also noted that the program does not use social media to promote itself.
"On NIL and Kentucky: Our basketball program has and continues to be ahead of everyone else. I know. I have these conversations with recruits and other schools. We just don't flaunt it on social media…BECAUSE WE DON'T NEED TO," Beisner tweeted.
The Kentucky basketball program is regarded as the biggest stage in the country when it comes to recruiting. According to Beisner, the staff does not promise money to any recruit. He also stated that the Wildcats have not missed out on anyone due to this fact.
The program believes that there is no better place for a young person to develop than at Kentucky. Beisner also noted that the Wildcats are confident in their ability to attract the best players in the country.
Calipari has no interest on NIL
According to Calipari via Beisner, the support from the entire basketball community has been instrumental in Kentucky's success. He also stated that the NIL has not affected the program's success and that the Wildcats will continue to lead if the NCAA or the federal government enact reforms.
During an appearance on Sports Talk, which was moderated by Mike Pratt and Dan Issel, Calipari stated that he was fine with the transfer portal and was not interested in talking about the NIL with potential recruits.
"The problem is the name, image and likeness should not be a part of it and it's become a part of it and if anybody is taking to me about name image and likeness as part of the transfer, I'm not really interested," Calipari said.
The 63-year-old coach also noted that the program's culture is built on the idea that everyone should have the opportunity to develop. This is why many people choose to attend Kentucky. Aside from the basketball team, the program also has a great environment and a lot of talented players.
Antonio Reeves to transfer to Wildcats
Thus far this cycle, Kentucky has added just one transfer, high-scoring Illinois State guard Antonio Reeves.
According to Calipari, the Wildcats were able to recruit Reeves because they could identify a player who fits their needs, and he could help them immediately. He also stated that they had also looked at other players, but most had already decided to transfer.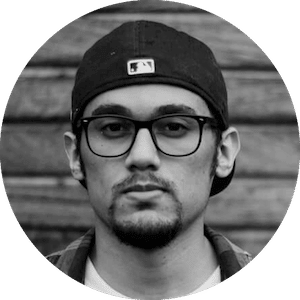 Gus Anderson
Gus Anderson is a gambling wizard. As a kid he dreamt about becoming a Tennis, Hockey and Golf professional but ended up as a gambling professional with focus on both sports & casino.