Kenny Pickett favored to start for Steelers despite Trubisky's appointment
August 27, 2022
In three weeks, the Pittsburgh Steelers will face the Cincinnati Bengals, and while the Steelers have chosen Mitch Trubisky to start their final preseason, many people were expecting Kenny Pickett instead.
In his two preseason appearances, Pickett posted a 138.6 passer rating and recorded 22 throws with three touchdown passes.
When Pittsburgh played Jacksonville on Saturday, Pickett completed six of his seven passes for 76 yards and a touchdown in just eight offensive snaps.
After the game, Steelers' coach Mike Tomlin was questioned about Pickett's performance near the end of the first half, when he led Pittsburgh 63 yards to the end zone in 42 seconds, and he said,
"You know, that's probably who he is," Tomlin said. "I know he did it next door (at the University of Pittsburgh). He probably did it in high school. He probably did it in little league. Some things, people are born with."
Following Wednesday's practice session, Pickett expressed his excitement to play in the preseason final game on Sunday against the Lions, saying he was "excited to go out there."
"Whatever reps I do get, I'm excited to go out there and have the last preseason game and just kind of build off of the progress I've had throughout camp," Pickett said.
"I thought I've had a successful camp. Just growing and getting used to the offense and getting the hang of the NFL speed so I'm excited to go out there one more time," he concluded.
Pickett vs. Trubisky
Pickett is a four-year starter at Pittsburgh, and his reputation is rising. When asked about the quarterback competition in the team, Tomlin emphasized that the Sunday game against the Lions is crucial, and he advised his players to make no mistakes.
"A lot of spots are going to come down to this work," Tomlin asserted.
"This work is weighted differently, and appropriately so. The in-stadium work is significant, and increasingly so with the more stadium exposure you get. So, make no mistake, this is a significant game for a lot of people."
Tomlin has always said that this is a quarterback battle, and as Pickett has shown a stellar performance, many people are of the opinion that he deserves the chance to compete.
Hence, Pickett has confused the ideas of everyone who assumed Mitch Trubisky was going to be the "de facto" starter.
Interestingly, Trubisky would be named the starter if the season began prior to the Steelers' Week 1 preseason game, according to Tomlin.
"Mitch's silver bullet, if you will, is his fluidity and mobility," Tomlin said of Trubisky. "He's a really good athlete."
Trubisky has performed admirably in two preseason games, completing nine of 15 passes for 123 yards and a touchdown.
Meanwhile, Picket, currently has a 142.5 quarterback rating, three touchdowns, three interceptions, and only 22 dropbacks.
Pickett was previously recognized for his outstanding play with the Steelers. In the top five rankings released on August 23, he was ranked first in Week 2 rookie QB performance of the 2022 NFL preseason, ahead of players such as Desmond Ridder of the Falcons, Malik Willis of the Titans, Skylar Thompson of the Dolphins, and Jack Coan of the Colts.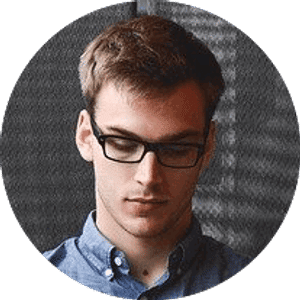 Jake Williams
Jake Williams is a sports gambling expert. He's been writing in the sports betting and DFS industry for over a decade. He specializes in MLB and NBA, along with College Basketball and College Football.