Kansas vs. Texas Tech Betting Prediction 3/12/22
March 12, 2022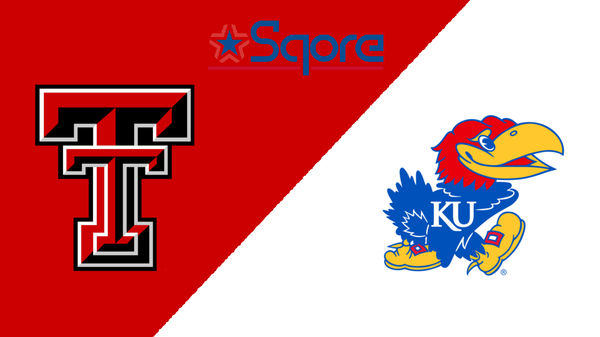 It isn't a surprise to see Kansas and Texas Tech facing off in a Big 12 final that is more about seeding in the NCAA Tournament than anything else. The Jayhawks have cruised in their first two games of the event while the Red Raiders had to fend off a feisty Oklahoma squad in the semifinals. These two teams played two fantastic games during the regular season, so this final should be another thrilling contest. 
Kansas vs. Texas Tech Betting Pick
This game will be played at the T-Mobile Center at 6 p.m. Eastern on Saturday, March 12, 2022.
Why bet on the Jayhawks:
✅ Mitch Lightfoot averaged just under 11 minutes of action in Kansas' 18 Big 12 games during the regular season and he averaged just 3.4 points and 2.3 rebounds per game. You couldn't tell based on his two performances in the Big 12 Tournament where he has played more than 20 minutes in both games and is averaging 12.5 points and five rebounds per game off the bench.
✅ Terrence Shannon Jr. is the only Texas Tech player to score more than 11 points in a Big 12 Tournament game this year. He scored 15 against Iowa State in the quarterfinals, but then followed up with just four against Oklahoma. Kevin Obanor is the only player to score in double figures for both games, averaging 10.5 points per game in the two contests.
✅ Kansas has made more than half of its shots during the Big 12 Tournament this year despite shooting just 33.3 percent from 3-point range. The Jayhawks are shooting 58.6 percent from 2-point range in that span and averaging 81 points per game in the two games. 
✅ Texas Tech was able to score 72 points against Iowa State in the quarterfinals by forcing 20 turnovers and adding 20 points off those turnovers and 23 fastbreak points. That has been the exception to the rule for the Red Raiders, who were held to less than 65 points nine times by Power Five teams this season and scoring over 70 points just 11 times against Power Five foes.
✅ Kansas is 11-3 all-time in championship games and have lost just 12 times in the conference tournament since the league expanded to the Big 12. The Jayhawks have also won all three meetings with Texas Tech in a conference tournament setting. 
Kansas struggled a bit down the stretch of the season, losing twice and pulling out a pair of tight games over the last four contests. However, the Jayhawks have been on cruise control in the Big 12 Tournament and can state their case for a top seed with a Big 12 Tournament title. In a tournament filled with upsets and near-misses, Kansas has won both games by double digits and didn't need to be spectacular to win either game.
The Jayhawks shot 46 percent from the field in conference play this season, including 35.6 percent from behind the arc. The defense allowed more than 40 percent from the floor in Big 12 action, but did hold teams to just 27.5 percent from 3-point range. It resulted in a six-point edge in points and five-rebound edge on the glass on average during the course of conference play.
Everything for Kansas starts with Ochai Agbaji, who led the team with nearly 20 points per game in conference play. He shot 44.4 percent from the field and 38.8 percent from 3-point range during the regular season, and he's averaging 20 points per game on 50 percent shooting in two games during the conference tournament. Depth has been Kansas' best friend in the tournament with Christian Braun and Jalen Wilson, both of whom averaged at least 13 points per game against Big 12 opposition, have struggled in the first two tournament games. Mitch Lightfoot, who averaged just 3.4 points per game in conference play, has scored in double figures in both tournament games.
Texas Tech didn't run out of defense in the last few weeks of the season, but the offense certainly has gone on a hiatus. In the last five games of the regular season, the Red Raiders went 3-2 while scoring more than 66 points just once. However, Texas Tech also never allowed more than 69 points at anytime in that stretch. It continued into the Big 12 Tournament where neither Iowa State nor Oklahoma reached 60 points on the Red Raiders.
The Red Raiders held Big 12 foes to less than 63 points per game, but they only scored 68.4 points per game themselves. They shot 45.5 percent from the floor, but made just 28 percent of their 3-pointers, while holding opponents to just 39 percent shooting from the field. There wasn't a sizable difference in either rebounding or turnovers, so it was just excellent man-to-man defense that carried the Red Raiders.
Bryson Williams was by far the team's leading scorer at 16.1 points per game followed by Kevin Obanor at 10 points per game. four other players averaged at least 7.8 points per game but none of them averaged double figures. Obanor and Adonis Arms tied for the team lead at five rebound per game and Kevin McCullar edged out Arms 2.8-2.6 assists per game. Williams, though, was the serious offensive threat while shooting 42.3 percent from behind the arc and  54.2 percent overall.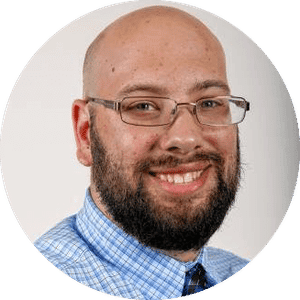 Josh Walfish
Josh Walfish is an award-winning journalist who has covered college sports for the past decade. He most-recently was chronicling the UMass Minutemen and now works as a freelancer writer and editor based out of Chicago.