Kansas vs Texas Betting Prediction 2/7/22
February 7, 2022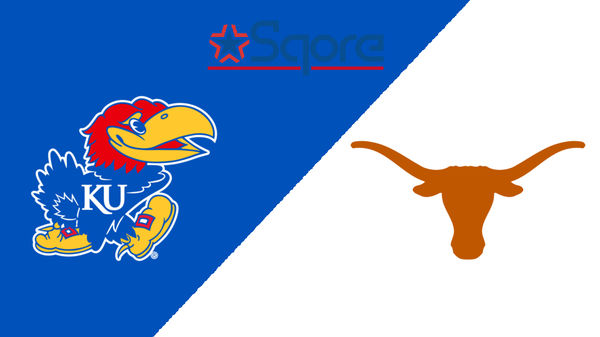 It is yet another opportunity for Texas to make a statement at home as they welcome Kansas to Austin. The Jayhawks are coming off an impressive win over Baylor at home to stay atop the Big 12 and take full control of the race for the conference title. The Longhorns are in a more precarious position in the conference standings, but have won four of their past five games, including two wins over ranked foes.
Kansas vs. Texas Betting Pick
This game will be played at the Erwin Center at 9 p.m. Eastern on Monday, February 7, 2022.
Why bet on the Jayhawks:
✅ Jalen Wilson loved playing against Texas last season, averaging 18 points and 10 rebounds per game in two games against the Longhorns last season. Wilson has scored at least 13 points in six of his last nine games and he's grabbed at least six rebounds in his past seven games. An underrated part of his game is his passing, and Wilson has dished out four assists in each of the past two games and has two games with five assists in Big 12 play.
✅ Courtney Ramey is one of three Texas players who has started all 10 Big 12 games so far, but his efficiency in conference play is a concern. Ramey is averaging 9.8 points per game this season while making more than 43 percent of his shots, including 38 percent of his 3-pointers. He's averaging a full point more per game against Big 12 foes, but he's making less than 37 percent of his shots and less than 35 percent of his 3-pointers. 
✅ Kansas' dominance on the glass has played a large part in its success this season, especially when it comes to offensive rebounds. The Jayhawks have scored at least 18 second-chance points four times in the past seven games and it has scored at least 15 second-chance points eight times in 22 games thus far. Not only is Kansas averaging more than 11 offensive rebounds per game, it is averaging more than one second-chance point per offensive rebound, which is an incredible success rate.
✅ Texas' offense has really struggled in Big 12 play and the Longhorns have scored less than 70 points in seven of their last nine games. The Longhorns are making less than 43 percent of their shots in conference action, including fewer than 33 percent of their 3-point attempts. Texas is also averaging 13 turnovers per game in conference play, which doesn't include the 18 turnovers it had against Tennessee two weeks ago at home. 
✅ Kansas has won 18 of the past 22 matchups with Texas, but Longhorns coach Chris Beard is very familiar with the Jayhawks as well. Beard is just 2-8 all-time against Kansas dating back to his days as Texas Tech's head coach while Bill Self is 25-9 against the Longhorns as coach of the Jayhawks.
Kansas fully controls the Big 12 now after dismantling Baylor at home over the weekend to move to 19-3 overall and 8-1 in the conference. The Jayhawks defense was extraordinary against the Bears, but Kansas was able to do all the little things right as well against Baylor. It was dominant in the paint with a 22-point advantage in the lane, and it added 20 points off turnovers and 20 second-chance points. It was by far the best performance for a Jayhawks defense that had been struggling of late. Kansas is still allowing 42 percent shooting to conference foes, but it has bettered the 3-point defense to 30.6 percent. The offense is now making nearly half of its shots in Big 12 games, including 36 percent from behind the arc. It has continued to dominate the glass and dominate on the interior, two big reasons why Kansas sits atop the Big 12 at the moment.
Ochai Agbaji clearly looked a bit rusty in his return to the lineup after a positive COVID test, but he still scored 18 against Baylor, dropping his scoring average to 20.8 points per game. He's also dipped slightly below 46 percent with his 3-point shooting, but he's still averaging five rebounds per game still. David McCormack leads the Jayhawks on the glass with nearly seven rebounds per game, but his offense has also been important with more than nine points per game. Jalen Wilson is right behind McCormack in rebounding and he adds a slightly better offensive punch after dropping 15 against Baylor. The real key for the Jayhawks, though, is Christian Braun, who is averaging more than 15 points per game and had a double-double against the Bears with 18 points and 10 rebounds. That type of production has been vital this year for Kansas in giving it a secondary scoring offense. Meanwhile Dajuan Harris added seven assists against Baylor and leads the team with more than four helpers per game.
Texas is very fortunate this matchup with Kansas is at home where the Longhorns have earned 14 of their 17 wins this season. They are 14-1 at home and 3-6 away from Austin and lacked a signature win until about a week and a half ago when it beat Tennessee at home. This is will Texas' fourth straight games against a ranked foe and it will face a fifth later this week when it battles Baylor. The Longhorns are 2-1 in those previous three games against ranked opponents with both victories coming at home. However, the Longhorns offense will need to be much better than it has been for most of Big 12 play when it has averaged just 65.2 points per game. The defense has really carried Texas to its 6-4 conference record and 17-6 overall record, allowing less than 40 percent shooting and just 30.5 percent 3-point shooting this season. Those numbers are slightly better than the conference mark of 41 percent shooting, including 31 percent from behind the arc, and less than 60 points per game. Texas has actually kept eight of its 10 Big 12 foes under 70 points and six of those were limited to less than 60 points.
The Texas lineup is a collection of solid players who all contribute in some way without any one player being a true star. Marcus Carr has emerged as the leading scorer in conference play at roughly 15 points per game, but he still trails Timmy Allen for the season lead. Allen not only leads the Longhorns with 11.2 points per game this season, including 10.6 against Big 12 foes, he also leads the team with 6.5 rebounds per game, including 6.7 in conference action. Andrew Jones is averaging 11 points per game in conference play, slightly ahead of Courtney Ramey's 10.8 points per game, rounding out the foursome averaging at least 10 points per game in conference play. The wild cards in this scenario are Tre Mitchell and Christian Bishop, both of whom could produce more in more time. Mitchell was a star at UMass, but is averaging just 6.1 points per game in the Big 12 in 15.5 minutes. Bishop is averaging 6.1 rebounds per game in conference play, but just 5.4 points per game, a trade off from his season stats of 4.9 rebounds and 6.3 points per game.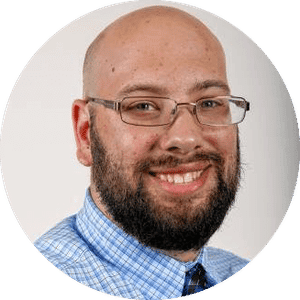 Josh Walfish
Josh Walfish is an award-winning journalist who has covered college sports for the past decade. He most-recently was chronicling the UMass Minutemen and now works as a freelancer writer and editor based out of Chicago.